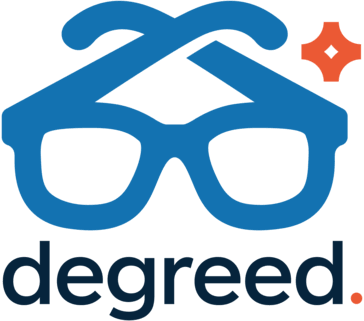 Bangalore – October 23, 2019 –
India Inc scored poorly on personalisation in L&D innovation in a global learning habits survey by AI-based learning development platform, Degreed and Harvard Business Publishing Corporate Learning. This new research shows that the businesses making a positive learning experience a priority have healthier, more productive cultures, and more engaged, better performing, more adaptable workforces. In fact, those workers who recommend their company's learning opportunities are more agile and well-rounded employees. More specifically, promoters are 
27% more likely
 to have moved into a new role on another team and 28% have been promoted in the last 3 years.
Unfortunately, India's traditional approach to corporate learning isn't working for the workforce.  Only 1 in 4 Indians would recommend their enterprise learning programme. Across the country, India received a -12 net promoter score. This dissatisfaction is a result of organizations focusing on traditional learning — the transferring and retaining information without resulting in application, instead of learning for impact or skill-generation.
"Giving people the skills to stay competitive works to every business leader's advantage. In India, 
only four-in-ten respondents said that their manager helps them understand which skills they need to advance their careers
," said Chris McCarthy, CEO, Degreed. "Our research shows that today's workforce is concerned about their future and thrives in an environment that teaches skills that lead to rewarding, life-long careers. It is possible to create a L&D program that is a consumer-focused and also enterprise-class."
Create Better Learning Conditions, Not More Content
In India, just 50% of respondents took any kind of live class or online course last year. And those who did only did so every three or four months. Most learning, meanwhile, happened independently or with close colleagues. The study also  found that development needs to be better integrated with the workforce's day-to-date work, with 86% reporting their learning happens in short bursts of 45 minutes or less.
"Competitive advantage in the future of work will no doubt increasingly be defined by talent," said Ian Fanton, senior vice president and head of Harvard Business Publishingi Corporate Learning. "To ensure our talent can develop the critical capabilities they require for success, it is vital to understand their needs, motivations, and expectations to design the kinds of learning experiences that can enable both continuous learning and active engagement. This research shows that L&D has an important opportunity to impact future growth by aligning critical capabilities to business strategies and providing highly engaging, learner-centric development experiences." 
Aligning Learning to Skills
According to the World Economic Forum, 54% of India's workforce will require significant upskilling within the next 5 years. As more people become worried about their own skill deficits, there is an increased demand for learning aligned with skill development that leads to future career growth. When asked what L&D can do to be more helpful, 48% responded they'd like assessments to find out where they need improvement, and 61% requested learning that aligned to their individual skill gaps.
Degreed
 and 
Harvard Business Publishing Corporate Learning
interviewed 772 employees, managers and business leaders from all over the globe to gain insight on the current state of workforce learning and development. The resulting data highlighted workforce learning habits, obstacles limiting their growth, and what support they need from employers.
About Degreed
Degreed helps you build the skills you need next. We integrate and curate all the resources people use to learn, all in one place — including learning management systems and millions of courses, videos, articles, books, and podcasts from thousands of sources. Then we use behavioral and data science to continuously analyze everyone's skill-sets, and to automatically personalize development based on their unique skills, roles, and goals.
About Harvard Business Publishing Corporate Learning
Harvard Business Publishing Corporate Learning partners with Global 2000 companies to co-create engaging leadership development solutions that align with strategy and engage learners. An affiliate of Harvard Business School, we leverage faculty, Harvard Business Review, industry experts, technology, and a collaborative mindset to help clients discover something new and deliver dynamic learning experiences from highly focused executive leadership programs to enterprise-wide engagements for thousands of global employees. Learn more at 
www.harvardbusiness.org
, on Twitter
@HBPCorpLearning
, and on
Facebook
 and
LinkedIn
.
Comments
comments