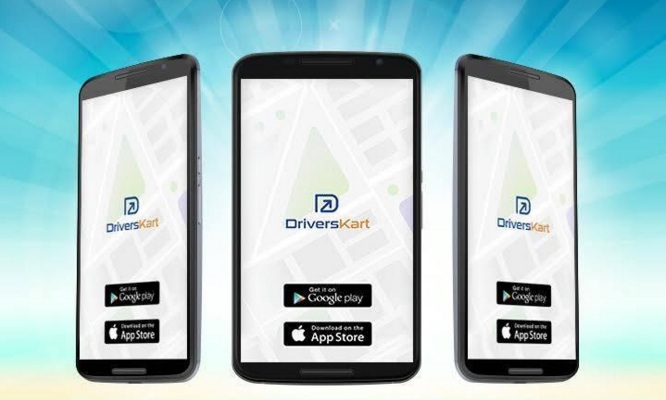 19 April, 2016, Chennai: DriversKart, an innovative startup based out of Chennai has recently closed an undisclosed amount of funding as a part of its Pre Series A round from ah! Ventures and others. In collaboration with ah! Ventures, this round was also led by Sidharth Pansari, Apurva Salarpuria, Saket Agarwal and Ayush Patni, Silicon Valley investors and was joined by Namit Agarwal.
Started in September 2015, this organization is already operational in 5 major cities; Bangalore, Mumbai, Pune, Delhi and Chennai and has a strong team of 20 employees. The operational model of the startup is simple, easy to use and is primarily dependent on its app, available on App store and Playstore.  It provides  drivers for an occasional trip to the hospital or a daily necessity like office drop offs, shopping, etc.
The key idea of DriversKart was coined by its Founder and currently the CEO, Vinit Srivastava, an  IIM Calcutta alumnus with corporate and entrepreneurship experience of over 10 years. His firm belief in the concept of DriversKart, birthed from his thinking about experiencing and valuing one's time.
Speaking on the occasion, Vinit Srivastava says, "There exists a latent demand for organized chauffeurs even among professionals who commute to work. With car density per 1000 people at mere 13, the car ownership will continue to see exponential growth resulting in time lost during traffic and parking. With on demand chauffeur, customers will be able to dedicate their time to add more value to their personal and professional life." Vinit was joined by Saksham Grover, an IIT Mandi alumnus, an expert in mobility and currently the Chief Technical Officer at DriversKart
Harshad Lahoti, Founder and CEO of ah! Ventures said, "DriversKart, has shown us a promising future, mainly because it aims to solve an inherent problem. Their ability to efficiently replicate the drives-on-demand model across cities will help them to aggressively expand pan-India. The team at DriversKart is well equipped in terms of the operational wherewithal and the entrepreneurial acumen necessary to successfully operate & scale this business. ah! Ventures and its investors believe in the team and we confidently see this venture becoming a pioneer in the industry."
Commenting on the investment, Siddharth Pansari said, ""I feel it is an excellent growth opportunity in today's market with so many unused vehicles. This will promote effective use of resources & also create huge employment opportunities in the semi-skilled space. This service will provide real-time personal drivers for short & long durations. DriversKart has the potential to be a huge disruptor in this segment".
Also Read-
Simplilearn Gets The Backing From Times Group's Brand Capital
Uber Shuts Down Instant Food Delivery; Continues With Standard Food Delivery Service