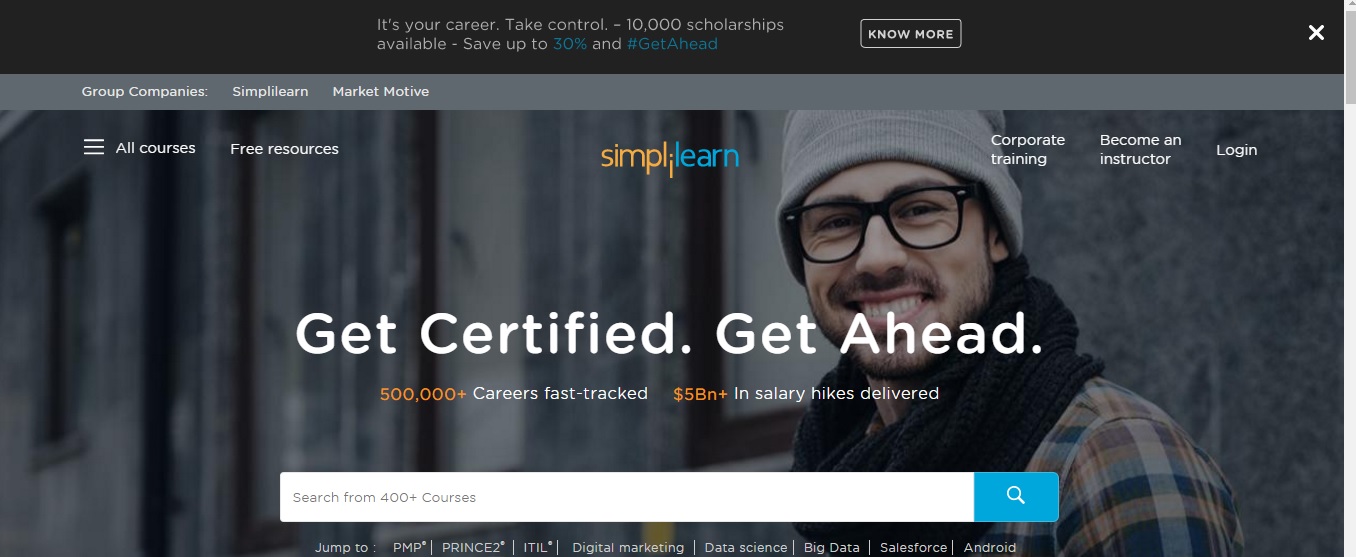 19 April, 2016, Bangalore: Simplilearn, a Bangalore based professional certification platform has managed to raise an undisclosed amount of funding from Times Group's Brand Capital. Apart from raising funding, the company has opted for strategic collaboration with Times Group.
Commenting on the development, Krishna Kumar, Founder and CEO, Simplilearn said, "Our partnership with the Times Group will help us to reach a much wider pool of aspiring white-collared workers."
The company came into inception in 2009 and it deals in providing training and IT certifications in areas such as advanced cloud computing and six sigma. The company has adopted a dual model to provide such trainings and the person has the leverage of choosing either online or in-person workshops to get himself trained.
Founded by Krishna Kumar, Simplilearn serves around 200 courses to its customers with the help of its 2,000 qualified and highly skilled trainers. It also provides certification courses in the field of digital marketing, data sciences, project management, and IT Infrastructure.
Company claims that till now, it has trained over 4 lakh people in a time span of six years. Currently, it is training around 20,000 new users every month. In its earlier funding round, the company had reported to raise around US $15 million in series C round of funding. The round was headed by Mayfield Fund and also saw the participation from Kalaari Capital and Helion Venture Partners.
Also Read-
Uber Shuts Down Instant Food Delivery
Oliveboard Acquires Funding From India Educational Investment Fund