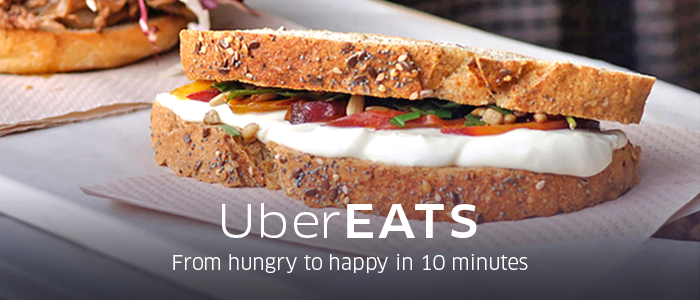 19 April, 2016, New York: Uber has hit the first road block in its food delivery service, the company has called off its instant food delivery service in New York City. According to the letter sent by the company to its UberEATS customers, the company announced it is shutting down what it called instant delivery. The company only offered two pre-fixed dishes, such as sandwich or salad from a restaurant, and would promise to deliver it under 10 minutes.
In order to give shape to this service, the company had ordered the assigned restaurants and hotels to prepare sandwiches and salads in bulk so that it will be more convenient for the company to stick to its 10 minutes delivery time frame.
Now, the company had dropped this service in New York City. However, it will be continuing with its standard food delivery service which has a much bigger menu. Company has also dropped the option of instant lunch from its app and now will be focusing more on its standard food delivery service.
When the new app launched last month in New York City, the instant option was as heavily advertised as the new expanded list of restaurants for customers.  In her interaction with Quarts, Uber's spokeswoman confirms the news and stated, "The instant option was being phased out in New York City only. "
Also Read-
Oliveboard Acquires Funding From India Educational Investment Fund
MNCs Like KPMG, Schneider, Microsoft Join Hands To Support 'Odd-Even Dobara