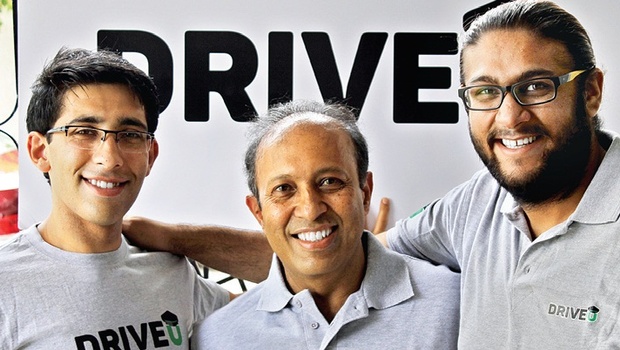 29 February, 2016, Bangalore: DriveU has acquired and undisclosed funding from Unitus Seed Fund. The company deals in providing drivers to private car owners through its online portal or an app.
The company was floated in the market in 2015 by  Ramprasad Shastry, Ashok Shastry and Amulmeet Singh Chadha. It is planning to utilise its funding in enhancing its technology, improving on road commute service and to hire new talent. DriveU draws a strict line for drivers and follows a very firm protocol while selecting them for the job. Company claims that it verifies each driver by police and RTO before enrolling them for the job.
Currently, DriveU operates from four cities including Bangalore, Chennai, Mumbai and Delhi. As per the company, till now, it has served 6000 customers and among them, 60 per cent are women. With the raised capital, the startup looks to expand its network to 100,000 drivers in 20-30 cities in a couple of years.
The customer needs to follow few simple steps in order to book a driver through DriveU. By using the company's app or its portal, user can confirm his booking and once it is done, the user gets all the necessary details of the driver such as name, picture, rating, phone number, location, distance from customer's pick up point and estimated time of arrival etc. The company charges Rs 99 per for rendering its services.
Comments
comments