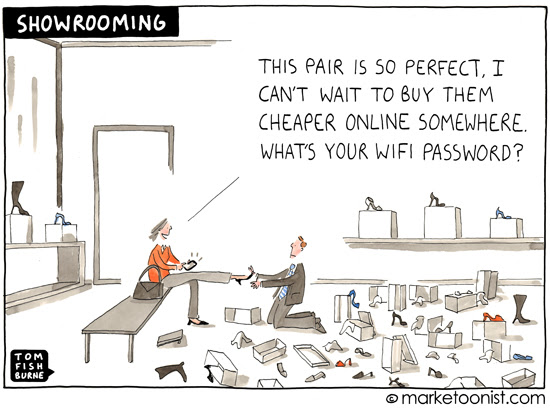 My name is Gurudatt. I have a business in Home appliances.We are online sellers with Flipkart, Amazon, Snapdeal, Paytm, Shopclues and Ebay. This is my experience as an online seller addressed to all the online buyers in India.
We sell Home appliance products of all major brands like Milton, Cello, Nayasa, Signoraware, Prestige, Tupperware, etc.
As you are aware, all the above mentioned companies have moved from "Inventory based" model to "Marketplace" model. "Marketplace" model means the eCommerce companies do not own any inventory, they enable sellers and buyers to connect with each other and transact.
We know that the eCommerce companies have changed the way we do commerce in India. They offer discounts, wide product selection across all categories, faster delivery, customer care support, user friendly return policies, cancellation options, product exchanges and thus made our lives easy. We can sit in our home or office and order anything we want and pay easily with credit cards, debit cards or cash on delivery.
So half a billion people are excited about eCommerce in India and this number is growing.
I will explain the other part of it – from a seller's perspective. I will explain the hassles we face to keep you happy.
I was excited when I decided that I would sell home appliance products online through eCommerce portals. I made the list of products I wanted to sell and uploaded my catalog on the websites. On day 1, I got 11 orders. Who could stop me now? I was on a journey of infinite miles.
The initial days were good as I was just focusing on number of orders I got per day. I reached 10, 15, 30, 50 orders per day and I started dreaming of becoming a millionaire soon. Dreams are great but I was not keeping the accounts of the sales properly. One day, my charted accountant called to ask all sales and purchase details to file monthly returns, then I looked at all my bills, bank account statements, invoices, pending payments from eCommerce websites and could not find a logic or proper cashflow in my accounts. I started digging my invoices and got to know that I was losing more money on product cancellations, returns, logistics, and marketplace commissions than I expected.
On an average the marketplaces charge:
Marketplace commission – 15%
Domestic shipping per Kg – Rs 30
National shipping per Kg – Rs 45.
Fixed commission per order – Rs 10 ( for orders above Rs 250 )
Along with these, I incurred huge losses in
*Customers using products for a week and sending them back.
*Product damages (they tell us we can claim for damages, but they never do).
*Product returns (they come in a condition, where we cannot resend to other new orders. Most of the covers/corrugated boxes of brands are damaged.)
*Reverse logistics charges (When you cancel, the seller pays the return logistics charges)
*Marketplace commissions (When you cancel, we the sellers are still charged the commission).
*Product Cancellation (Paytm charges a commission of 15% + logistics fee of Rs 45, when you order and cancel in minutes. See the logic, the customer cancelled it by choice and order not yet shipped. But still seller has to pay commissions).
Please note that the average return rate for ecommerce in India is 30 %.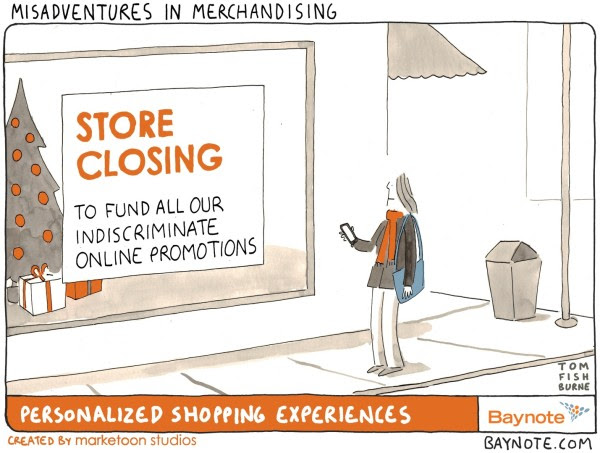 Our operational cost:
* Office Rent.
* Admin costs (I have 1 person for packing apart from me )
* Packing material costs (on avg Rs 15 per order package ).
* Transportation cost incurred for product purchases.
I do not have a retail shop, so my costs are minimum. But can you imagine the above expenses if I was paying Rs 1 lakh rent for my shop?
Logistics Issues:
* The pickup guys do not come regularly. If they skip pickups for 1 day, 30 % of our customers cancel the orders. And no company takes the responsibility. They tell you, "vehicle was not available".
* We have to call the pickup guys every day and tell them the number of orders and whether they should send a van or bike. Amazon and Flipkart does a good job here by making the process automated. But Ecom, Bluedart, Delhivery teams are way behind in communications.
Payments:
* Shopclues take 30 days to settle the payments (so we quit selling there).
* Flipkart -15 days for settlements after the product reaches customer.
* Amazon – 10 days for settlements after the product reaches customer.
* Paytm – 8 days for settlements after the product reaches customer.
Sellers are made to compete for pricing. I have seen sellers playing the number game rather than serving the customer. Sellers are left with very little or nothing at the end. You will ask, why are sellers not complaining? I do not know. But most retailers who started selling online but gave up after 2 to 3 months, couldn't communicate with anybody. They either get satisfied with offline sales or think it's not for them.
Every day thousands of sellers are added with no knowledge of the rules of the game. The companies talk big numbers and sign them up. But the companies never call and ask you how you are doing or what problems are you facing with business or how they can help to grow our business…?
Taxation:
I bet 99.999% of charted accountants do not know how eCommerce taxation works. Not to blame them, but every company generates invoices in different formats and and when we sit for filing our returns, its headache.
Marketplace?
The eCommerce companies have total control on our inventory. They can block us anytime, make our listings inactive anytime, can damage our orders in transit, delay our payments, cut huge commissions, cut buyer claimed refunds without giving any notification.
Dear Online Buyers,
Who is paying for your offers or discounts? Please note, that to change your online purchasing behaviour, habits or addictions, eCommerce companies are just racing to capture the marketshare to get more online buyers, increase their buying trends, capture all your shopping data to raise the next billion dollars from venture funds.
There is nothing wrong in eCommerce companies modelling their business and pricing the sellers with such policies. But in the long run, this is a biased business model, where sellers are screwed to make customers happy. The discounts and offers do not go a long way and the customer expectations are increasing day by day. To meet those expectations sellers are giving up their margins and closing businesses.
I am still optimistic about my business and not quitting my journey. It's a start. I am here to build not to fall.
Hope your support stays with all online sellers to serve you.
Thanks !
About the Author :
The article is contributed by Gurudatt B Nadiger. Gurudutt runs a home appliances business in Bangalore.

(Disclaimer :- All views expressed in this article and the content of the article solely belong to the Author. Techstory is not responsible for the content in this article.)