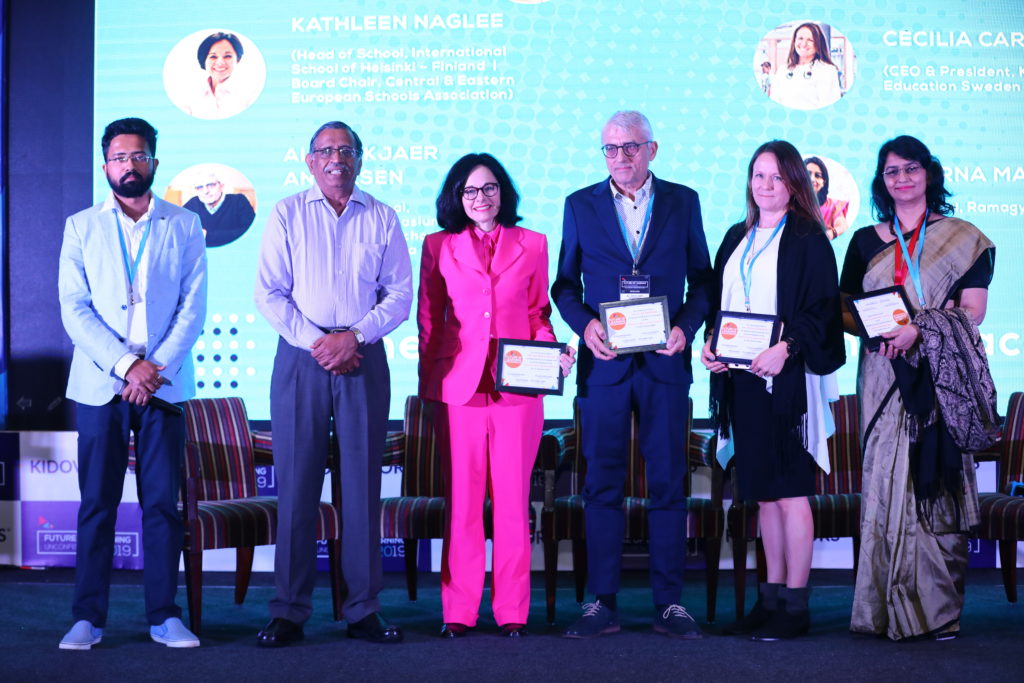 11 January 2019, India:
EdTech firm Kidovators, today successfully organised the 'Future of Learning Unconference' in Bengaluru, Karnataka. The Unconference unveiled the future of learning for students, educators as well as future of learning spaces.
Kidovators also felicitated 21st century schools, educators and education organizations with 'World 100 21st Century Educators Awards'. The forum discussion focused on unlearning the irrelevant education and learning about the future of education.
Mr. Priyadeep Sinha, Founder and CEO, Kidovators said, "The future of learning is going to be starkly different from what it is today. The advents in Artificial Intelligence and Automation will ensure outsourcing of mostly process-based work to machines. The future requires human intervention majorly in non-linear, creative and critical forms of thinking and decision making. Thus, the need of the hour is to train human capital with these prerequisites."
Mr. Priyadeep Sinha added, "This can only be possible through changing the prevailing education models and deliberating new practices to prepare students for future demands. 'Unconference' has facilitated as a stage for global educators to share their ideas, and discuss and deliberate on new education models that would create a new surge of meaningful education for all."
Kidovators was founded by Priyadeep Sinha and Sonali Gupta in 2011. It is an edtech company based in Bangalore that focuses on building future human capital through 21st Century Skills. Working on skills such as creativity, critical thinking, complex problem solving among others.
Counting Gray Matters Capital (Atlanta, USA based impact fund), M Chandrasekaran (Manipal Group), Luis Miranda (IDFC PE) among its investors.
(Image – Kidovators)
Comments
comments