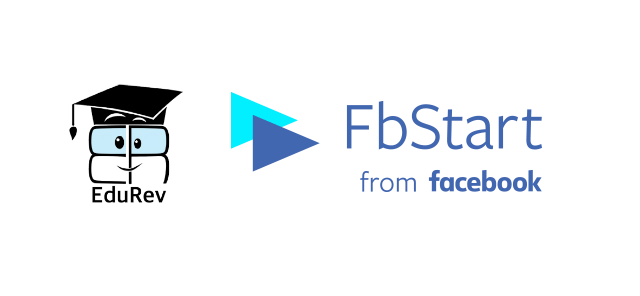 Gurgaon, 6th February: Social media giant Facebook has selected the fast growing Edtech startup Edurev for its much sought after FB Start program. EduRev will receive credits up to $40,000 and free tools and services from Facebook and its more than 30 partners including Amazon, UserTesting, Dropbox, and MailChimp. Besides partners, it will give free access to more than 25 services including open source tools like React Native, FB Login and Account Kit and App Analytics. EduRev will get an opportunity to connect directly with the Facebook team and will be enrolled into the social media giant's exclusive community of global partner firms that include Adobe, Coursera, Dropbox, and Salesforce.
Kunaal Satija, Founder, EduRev said, "Facebook is biggest internet company on the planet and we have looked up to it since the start of our journey. To be chosen by them for their startup program makes us really excited as we can get into a hyper growth phase now. With their marketing support, we can reach almost 8Mn in traffic from the present 1.5Mn within the next 6 months. And further with the improved infrastructure, we can serve upto 50 schools at one time. We are really looking forward to making an impact together.''
Jaspal Sarai, CoFounder and Director, Jaarvis Accelerator said, "EduRev has matured over the time to be an end to end solution provider for education sector. Most of their competitors are still figuring out the space and are either a "Student Management System" OR a "Learning Management System" OR "Content Provider", however EduRev is a true end to end provider with Single platform that enables all of these aspects, hence we are backing this venture as this is the winning formula." Among the Jaarvis incubated startups EduRev has the potential to disrupt the current education system in India.
Founded by Kunaal Satija & Hardik Dhamija in 2014, EduRev has created a generic technology in Education which helps in learning & teaching. EduRev's platform, available on Android as 'EduRev learning app' and on web,, is one of the first social learning networks of India where teachers from different domains host their courses. The platform now offers more than 300 free courses on the platform hosted by some of the best teachers in India. EduRev is being accessed more than a million times each month now by both students and teachers.
Further, EduRev's technology is being used at Coaching Institutes and Schools via custom Tabs to make learning more personalized. As with the increasing size of classrooms, teachers aren't able to give personal attention to the students. EduRev fills in this gap by analyzing the student for each topic and provides the much needed insights to Student, teacher and even the parent resulting in overall improvement of student and the class as a whole.
With Indian EdTech market touching $2.5 billion in 2016 and poised to grow at 15% over the next three years according a report by research and advisory firm RedSeer Consulting, Edurev is poised to grow and dominate the fragmented education market in India.
Also Read: 6 Edutech Startups To Look Out For In 2017!