Remember your childhood days ? Going to school, coming home and then going out to play at the nearest playground used to be our daily routine when we were growing up. 'Outdoor play' formed a significant part of our formative years and helped us remain fit, interact with children our own age, taught us sharing, caring, the spirit of games and the list of benefits goes on ! However, with urban and semi urban planning these days, play spaces for our children are reducing dramatically. The availability of addictive television shows and computer games and the unavailability of playground is posing a serious threat to the health and fitness of children today.
It is during one such discussions that Saumil Majmudar was having with a friend, worried about his 6 year olds health, that Saumil decided to start EduSports, a school centric solution to engage children in Physical Education (PE) & Sports. "With the unavailability of space, School-centric solution is the only sustainable and scalable solution for getting children to play, stay fit and healthy" explains Saumil, the Co-founder and CEO of EduSports.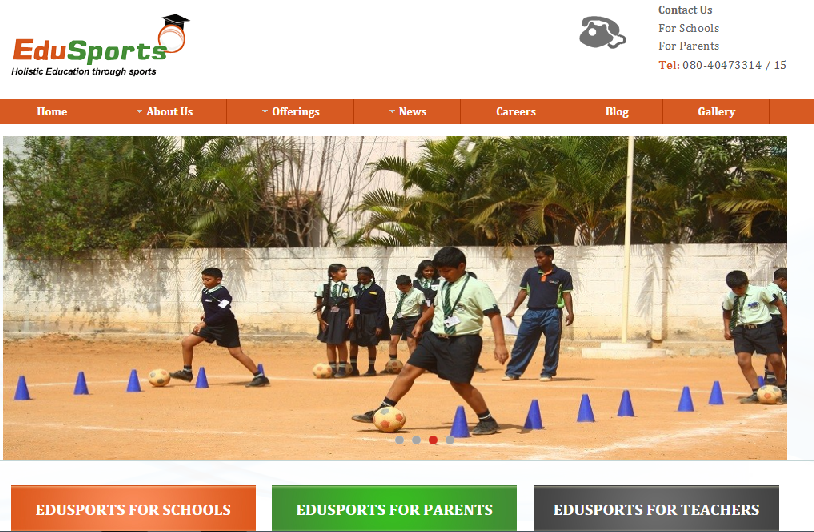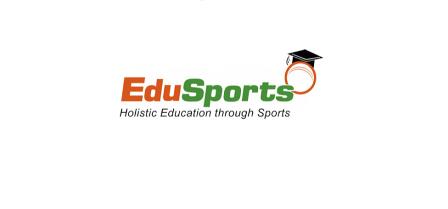 EduSports, founded in 2009, is India's largest Physical Education (PE) & Schools Sports enterprise and uses Structured Physical activity & Sports as a pedagogical tool for developing mental skills, behavioral skills and physical conditioning in children with periodic assessments. EduSports has a strong presence across 3 countries, 80+cities. The company has 400+ partner schools and has engaged with over 300,000+ children during their in-school sports/physical education period. Designed by experienced professionals in the field of Physical Education & Sports, the EduSports Curriculum and program is delivered by qualified and trained full time Physical Education teachers and coaches (B.PED, M.PED, M.PHIL, NIS Diploma etc). The program is continuously monitored with a robust 24*7 live IT based reporting platform directly from the Head office to ensure transparency and accountability in the entire system. EduSports has specifically designed this program to suit the Indian children in the Indian school setting . The company focuses on engaging all children – as against a focus only on developing the talented ones . "Schools are trying to provide a holistic education to children. We are helping schools to do the same through the magic of sports. Sports has always been an integral part of education. The delivery of the in-school sports program, in most schools, has not been inclusive, age-appropriate and has therefore not engaged all kids" says Saumil.
The company was started by 4 sports enthusiasts Saumil Majmudar, Parminder Gill, Jyoti Majmudar and Meer Waqiruddin Khaleeq. Saumil is now the CEO of the company. An alumnus from IIT Bombay and IIM Bangalore, Saumil was a part of the Maharashtra Badminton team & the IIT Bombay Football team. As Founder-Director of SportzVillage and Co-Founder & CEO of EduSports, Saumil has personally engaged with over 100,000 children, 50000 parents in the school sports context over the last decade. Recognized as one of 50 leaders changing Indian education by Education World, he has been working with schools, federations, policy makers and sponsors towards creating more quality opportunities for children to experience the magic of sports/physical activity. Parminder Gill is now the Chief Sales & Marketing Officer at EduSports and has a Bachelors degree in Engineering and a Masters degree in Management from Arizona State University, USA. A body-mind fitness enthusiast, before founding EduSports, Parminder was working with leading IT consulting firms handling product marketing and business development. Jyoti Majmudar is the COO at EduSports and handles Product Development & Delivery. She brings over 16 years of experience with global majors like ABB, Philips Semiconductors and the DSP Group. She holds a B-Tech degree from IIT-Bombay and an MBA from IIM-Bangalore. Meer Waqiruddin Khaleeq , Head-Business Development at EduSports is an avid sports lover. A volunteer at the 3rd West Asian Games at Doha, Qatar in 2005, Meer was a part of the organizing team at the 15th Asian Games held in Doha, Qatar in 2006. The four founders are today supported by a team of 500 sports enthusiasts who believe that sports should be part of every child's education.
EduSports is a very well known brand today and is a pioneer in the Physical Education (PE) & Schools Sports Industry. "The journey till here has been a very interesting one!" says Saumil with a smile. "Back in 2009, I was waiting to meet a Principal at one of the many schools that we knocked on. After waiting for an hour and sending multiple polite reminders, I got a message "Please leave your sample behind"! They thought i was there to sell a bat or a ball! We not only had to create an entire ecosystem to make EduSports a success but also had to educate everyone about our concept" he adds.
EduSports plans to reach 1000 schools and 1 Million kids in the next 4 years ! As of today, the company is profitable and is in conversation with a few investors. The company is open to conversations regarding investments. "More funds will mean scaling the business faster and getting a million kids to play ….and then some more!" says Saumil.
Comments
comments