This week we covered 5 very interesting companies – CoCubes, LiveHealth, Pakumania, Carwale and BigBasket. While Pukamania and LiveHealth are relatively new and have had a very promising start, CoCubes, Carwale and BigBasket are already well established names in their respective industries.A quick recap of this week on Techstory.in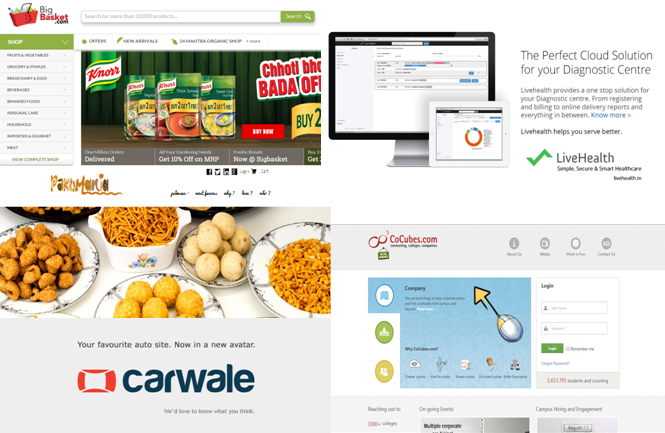 CoCubes-scalable online assessments!!"
CoCubes.com is India's largest online assessment and hiring platform working parallely with corporates and universities to make sure that corporates get the quality of people they are looking for and university students move ahead on their career path. Their innovative product and business model has won many accolades within and outside the country. What stands out about this company is their ability to provide a complete array of solutions to solve the problem they are trying to address. CoCubes is definitely one of India's most promising online hiring and assessments platform. A must read !
Read full story at : https://techstory.in/cocubes-connecting-colleges-and-companies/
LiveHealth – Your healthcare is now only a click away !
Today we can order food, book tickets, buy shoes at a click of a button, yet healthcare remains disconnected. The guys at LiveHealth are trying to change this by automating your healthcare experience. The vision of Livehealth is very simple – that of a better healthcare ! LiveHealth is currently working with healthcare providers and making the healthcare experience for the customer as simple as : Submit your test sample. Rest everything is taken care by LiveHealth! A very very promising product that will cater to the needs of each and every individual within our country, LiveHealth is definitely a startup to look forward to !
Read full story at : https://techstory.in/livehealth-your-healthcare-is-now-only-a-click-away/
Pakumania – bringing your favorite local food to your doorsteps !
Festival season is here ! And what better way to celebrate our festivals with our favorite local methais and namkeens that brings back the memories of our childhood days ! The foodies at PakuMania.com have woved to get your food to your doorsteps. Pakumania is all about authentic pakwans with the best of quality and hygiene delivered to you where ever you are ! A company that has already captivated the hearts and palates of food lovers, the story of Pukamania is a very interesting read !
Read full story at : https://techstory.in/pakumania-bringing-your-favorite-local-food-to-your-doorsteps/

Thinking of buying a car- Ask the experts @ Carwale.com
Carwale is the most viewed automotive site in India and provides car buyers with exhaustive and unbiased information on cars and comprehensive tools like used car price guide, compare cars tools, on-road price quotes for over 300 Indian cities. This company has grown at a rate of 80% YoY and has now ventured into the bike space with its latest venture Bikewale.com. Carwale is currently on a massive branding campaign across the company! A very interesting journey from inception till date, Carwale.com is a must read success story for all entrepreneurs in the country !
Read full story at : https://techstory.in/carwale/
Everything you wanted to know about India's largest online supermarket – Bigbasket.com !
About a week ago, India's largest online grocery retailer BigBasket raised Rs 200 cr in funding.BigBasket.com is India's largest online supermarket and their story is one of sheer passion and belief in the cause. In this article BigBasket tells us about their journey so far, about how they manage to remain at the top and their plans after the latest round of funding.
Read full story at : https://techstory.in/bigbaske/