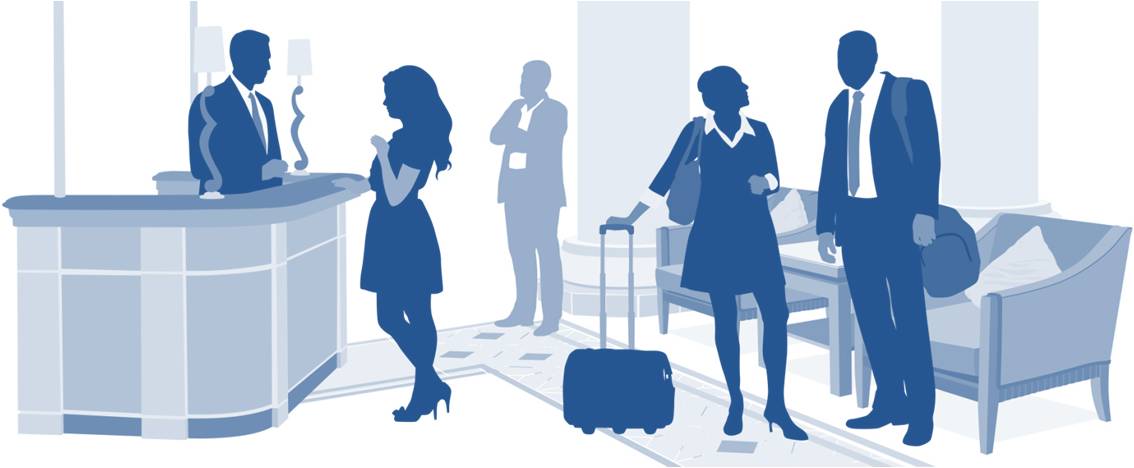 Today, hoteliers don't want to adopt a Property Management System only just to manage their properties by automating daily operations. They surely expect the Hotel PMS or the Hotel Management System to do more for them. They want the application to be robust and smart enough to help them increase revenue and improve guest experience so that they can stay profitable and have competitive edge.
Sometimes, it could be little challenging to select the right Hotel PMS especially when the market is flooded with products that have more or less similar features. So how does one look for a power-packed and feature-rich Hotel PMS?
What to look for in a Hotel PMS?
To start with, hoteliers should look for an all-in-one Hotel PMS which has all operationally necessary modules running on a single data base. This specific feature helps users manage data resourcefully. Then comes the integration aspect of the software. To ensure an easier information sharing process across all the departments, all the modules should be tightly integrated with each other. Plus, the application should be PA DSS Certified in order to help hoteliers prevent data theft. It also makes sure that the guests' payment card details are safe from hackers. And of course, the PMS vendor must offer 24/7 technical support.
Related Read: 5 Reasons Why Your Startup Needs An ERP Software
Proficient digitization of room distribution is another important aspect of today's highly competitive hotel business. Keeping this in mind, a top class hotel management software should offer users the best of the class reservation capabilities. In case of a group or chain property, the PMS should have interface with a central reservation system, too. The Hotel PMS has to come with restaurant management feature so that the users do not have to look for separate restaurant management software.
Additionally, a smart and user-friendly Hotel PMS should have all the functionalities to empower the hotel operations with several other integrated solutions including channel management solution, revenue management solution, online reputation management solution and business analytics etc. The web booking engine integrated with the Hotel PMS has the capabilities to turn the hotel's brand website into a potential platform to generate maximum number of direct bookings. The hotel management software must help hoteliers in selling their unsold rooms via a last minute room booking app, too. With all these capabilities, a highly integrated hotel management system efficiently enables hotelier to sell until the last room, grow room occupancy and increase RevPAR and ARR.
Look for mobility options
Smartphones with smart apps have now become the norm. Like any other business, they have also impacted the hotel business to quite a big extent. Over 60% of travelers consider their smartphones most essential travel item and they expect to use their devices during their stay at hotels.
This is why, Hotel PMS loaded with mobility solutions and applications can do wonders for hotel operations. While a mobile check-in app provides fasters check-in facility by helping guests avoid the time consuming front desk formalities, a restaurant menu app or e-menu app helps users do away with errors that occur when taking orders manually. With apps like this in place, several guest facing operational capabilities at a hotel is set to go up for sure.
Also Read: Do You Want To Build Enterprise Software – How To Start A Startup !
The way forward
Hoteliers are increasingly turning towards new age solutions that let them access vital information pertaining to their business while on the go. Yes, we are talking about a well thought-out mobile analytics app. Accessible on smart phones; such apps can help owners or general managers to have real-time information on their hotels' business even while they are not at their properties.
A competent and powerful Hotel PMS should help hoteliers increase revenue, reduce costs & improve operations and enhance guest experience. That's why we say an efficient Hotel PMS goes beyond managing just the property.
(Disclaimer: This is a guest post submitted on Techstory by the mentioned author. All the contents and images in the article have been provided to Techstory by the authors of the article. Techstory is not responsible or liable for any content in this article.)
Image Credits: hospitalitynet.org
About The Author: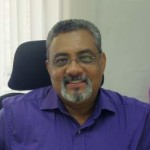 Binu Mathews is the Chief Executive Officer of IDS Next Business Solutions Pvt. Ltd.
He is an Engineer by education and an artist at heart. In his free time he loves to paint, try different cuisines, travel and listen to music.
He is a seasoned professional and has more than two decades of unequaled proficiency of handling varied industries including manufacturing, hospitality and information technology.