The country's embrace of Bitcoin, according to the president, will usher in an economic turnaround. El Salvador recently added another 21 Bitcoins to its hoard, prompting his response to the country's critics.
Bitcoin will result in a huge transformation in the country's economy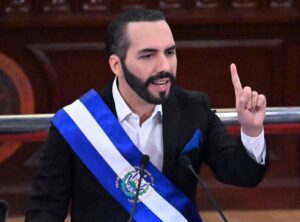 According to El Salvador's president, Nayib Bukele, the acceptance of Bitcoin will result in a huge transformation in the country's economy. The president expressed his confidence in the direction his country is heading. After months of planning and a majority vote in the country's parliament, El Salvador recognized Bitcoin as legal cash in September under his leadership. He noted in a tweet yesterday that, while the world has dubbed El Salvador's move "The Bitcoin Experiment," he believes the country will demonstrate to the world that widespread adoption can transform a country's economy.
He further claims that once the rest of the world saw how Bitcoin had altered El Salvador, it would be "game over" for fiat currencies. Bukele goes on to say that his country would be remembered as "the spark that ignited the genuine revolution."
His stance appears to be in response to the numerous accusations leveled at the country for adopting Bitcoin as legal cash. The Bank of England Governor Andrew Bailey, who expressed alarm about the consequences of El Salvador's adoption of Bitcoin, was the most recent critic. The governor warned that Bitcoin had the potential to become worthless and was extremely volatile, posing a threat to the country's economic stability.
Similarly, the International Monetary Fund (IMF) has been critical of El Salvador's decision to make the benchmark cryptocurrency legal tender since its announcement, stating that the country faces a high risk of economic instability.
El Salvador, on the other hand, continues to strive for widespread adoption of Bitcoin under Bukele's leadership. The country has been buying Bitcoin and now has 1,141 after its most recent purchase of 21 Bitcoins to commemorate the 21st day of the 21st month of the 21st century. Bukele said the day was noteworthy because only 21 million Bitcoins will ever be in circulation, and his country has a land size of 21,000 square kilometers.
Key market participants have reacted to his prediction that fiat currencies will be phased out as Bitcoin becomes more widely adopted. According to Ricardo Salinas Pliego, a Mexican millionaire and ardent Bitcoin supporter, the end of currency are inevitable, but it will not be pleasant.
If you find this article informative then do not forget to share it with your friends and family!
Also read: Miami wants to become crypto's financial capital