Providing efficient banking services in a country like India with vast socio-economic disparities and geographic diversity is a challenge.  The first step to inclusion is providing access to basic banking. Over the past decade, while the government has undertaken many measures and missions to expand the coverage of banks, it is the Pradhan Mantri Jan-Dhan Yojana (PMJDY) that has caught the attention of the average Indian. According to Finance Ministry, 55 percent of the 140 million cards issued under Jan Dhan are active. RBI's recent nod to payment banks is directed at taking financial inclusion to the next level, wherein the role of niche payment service providers like EPS will be well etched.In a bid to provide financial inclusion to all, the Ministry of Finance recently awarded EPS with a project to install 4300 ATMs in the state of Maharashtra.
Regarding this, Techstory spoke to Mr. Prakash Joshi, COO, Electronic Payment and Services (EPS),  about What is Financial Inclusion and How EPS is going to revolutionize ATM and payments industry. Read below to see what he has to say!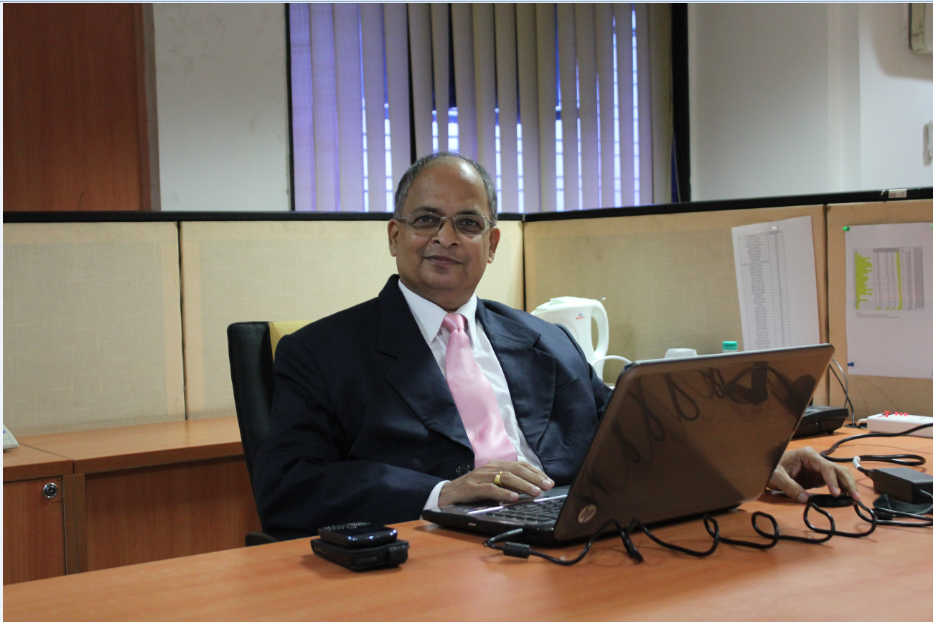 What is Financial Inclusion and why is it so crucial for a country as well as to its population?
Financial inclusion is aimed at the delivery of banking services at an affordable cost to vast sections of low-income groups residing in rural hinterlands. Financial inclusion and financial deepening have a crucial role to play in promoting economic growth, reducing poverty and inequality in society, while mitigating systemic risk and maintaining financial stability. To ensure that the 'unbanked' population has access to basic financial services, our country needs technology disruption in the financial services space, which includes assisted ATMs, mobile technology, mobile wallets and other services. This has led to an increased focus on financial inclusion by the government as well as the Reserve Bank of India (RBI). According to latest research by the World Bank, India, which is home to 21 per cent of the world's unbanked adults, and therefore faces a significant challenge in catching up with the rest of the world in universalizing banking access.
Tell us about your company and about your product. When did the company start? What is the addressable market and underlying opportunity you are going after?
Electronic Payment and Services (P) Ltd. is a leading payment system company founded in 2011 by veterans from the Banking, Technology, and Retail industries. We specializes in the market domain of retail banking & technology, providing end-to-end Automated Teller Machine (ATM) Operations & Outsourcing Services, ATM Managed Services Centre (24x7x365), Transaction Processing Services and Card Management Services, thereby enabling banks to concentrate on core banking functions. Leading banks including Bank of Baroda, State Bank of India, Bank of India, and Canara Bank are our customers. Recently we have successfully deployed over 4200 ATMs in urban and rural locations, in union with the Ministry of Finance (Govt. of India) led mission for Financial Inclusion and Pradhan Mantri Jan Dhan Yojana (PMJDY) Scheme in India.
Tell us more about your industry, competition 
The ATM industry has evolved over the past 20 years and banks are increasingly outsourcing their ATM operations to specialized service providers in the segment. During the year 2008, the pay per use model surfaced wherein service providers generated their revenue from per transaction fee. Nowadays, the transaction based model has been significantly adopted by the industry. According to recent reports, more than INR 35-38 billion was generated by service providers under the ATM managed services model, while nearly INR 28-32 billion under the brown label model in FY'2014.
The outsourcing of ATM services has grown in line with the number of ATMs in India, currently standing at 205536. The volume of transactions at ATMs in India has been increasing majorly due to two reasons- increasing debit and credit card base, in addition to the rising number of ATMs in the country. Since the revenue of ATM managed service providers is also dependent on the number of transactions taking place on ATMs, growth in transactions indicate rising revenue of service providers operating in India.  
What will be Role of companies like EPS w.r.t the rise of payment banks?
According to recent reports, India's payments market today stands at $15.5 trillion. The share of mobile banking in this pie may increase to 10 percent in seven years from the current 0.1 percent, with the value increasing 200 times to $3.5 trillion, as per Bank of America Merrill Lynch estimates.
While the payment banks will not be able to issue credit cards, they can issue ATM debit cards. Since many of the 11 new license holders already operate mobile wallets, the ability to issue an ATM card will enable them to easily convert virtual money into cash and vice versa. RuPay card was an initiative in this direction, by the National Payments Corporation of India (NPCI), intended to integrate payment systems in the country. About 190 million or one in three of the total 580 million debit cards currently in use in India are RuPay cards.
What is your product differentiation and competitive advantage?
EPS has built a firm reputation on delivering results, reliability and dependability of our business services and commitment for excellence. The company's team of specialists and professionals have more than 140 years combined industry experience in the retail payment sector and have pioneered various initiatives in the ATM & Payments industry in India i.e. 1st ATM installed in India for HSBC in 1987, 1st shared ATM network 'Swadhan' by India Switch Company in 1997, 1st of its kind transaction based ATM business model for Brown Label ATMs in India, deployed the 1st live ATM in Mumbai for the Ministry of Finance Project in July 2012 etc.
The advantage/ differentiating factor for EPS is its disruptive business model, i.e. Pay-Per-Use Transaction based model. EPS is the only start-up company in the ATM / Payments systems space to start this industry practice. The business model came into play for the first time in India, which was not tried anywhere globally, whereas rest of the competitors had different business models like fixed monthly rentals for ATM outsourced Services etc.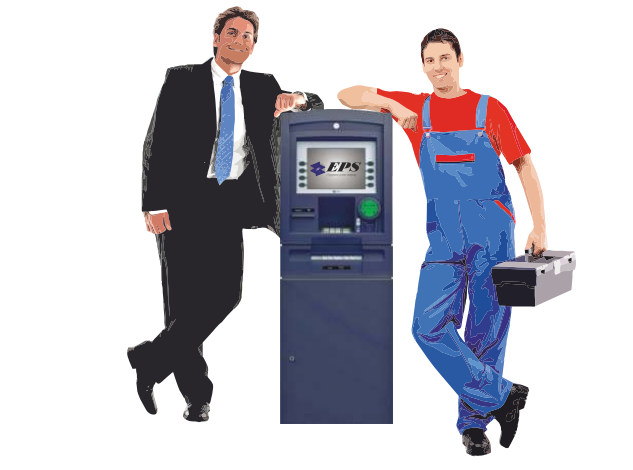 Our attempt was successfully backed by Ministry Of Finance, a mission led under Financial Inclusion for deployment of ATMs in urban, semi urban and rural areas and Direct Benefit Transfer scheme of Government of India.
The EPS revenue model is a proven win-win for customers as well as the company, as more ATM up-time results in more availability for banks and its customers, and results in better revenues, as compared to our competitors.
What inspired you to start this venture?
India has around 1.2 billion population, where 40% is unbanked. Introduction of Financial Inclusion has been a key driver, to access the unbanked as well as the under- banked section in a broader expanse. EPS was launched to bridge the gap in demand for efficient, secure and technology driven products and services for the banking industry. It was an innovative way to serve the beneficiary through Direct Benefit Transfer (DBT) without involving a broker or a middleman.
EPS was launched to bridge the gap in demand for efficient, secure and technology driven products and services for the banking industry.
Tell us about your journey so far .What is the current team size, revenues and in how many cities have you expanded to? 
With the ever-evolving trends in the payments domain, we at EPS are adapting technology for several business aspects. We are already into an agreement with various banks for deploying ATMs on transaction based pricing model. This encourages banks to cut-down on their capital expenditure and run mostly on OpEx based pricing structure, which facilitates our role in the changing payments domain.
Our journey so far talks about our success in deployment of over 5000 ATMs predominantly across Maharashtra, Delhi, Karnataka, Tamil Nadu and Andhra Pradesh and many other across India. This would comprise of successful completion of MOF project in 2 years' time for 24 PSU banks. To add to this we have also associated ourselves with some of the great Indian PSU banks like Canara Bank and Bank of Baroda in terms of ATM services. Thus tremendous efficacy witnessed a YOY growth in a span of 3 years from a revenue figure of 5 Crores in 2013 to a staggering growth of 130 Crores in 2015. The current employee strength as on today stands at 170.
Some of the most critical challenges you have faced and how you overcame those?
It has been observed that though the ATM industry is growing rapidly, there are many challenges:
Windows OS migration and security issues of the software

Malware attacks

Physical damage to ATMs and theft of cash

Poor number of active banks accounts / cards issued

Shortage / lack of awareness campaigns on banking benefits

Reducing number of ATM transactions

Increase in ATM interchange rate

Rising operational costs i.e. Site rentals, Housekeeping, A/Cs, VSAT, Electricity, CCTV etc

Delays in replenishment of ATM cash in rural locations

Regular power cuts in rural locations.
It has been observed that rural India suffers a daily power cut of 6-8 hours, this was observed as a challenge for the ATM operations on a regular platform. Hence, EPS came up with solar system enabled ATMs to facilitate and improvise banking experience in these remote pockets. Functioning of Cash Replenishment Agencies at remote locations have been implemented in these areas to expedite cash pick up scope for distances more than 150 kms. To monitor ATM as well as cash operations, EPS has also launched its ATM Managed Services centre (24*7*365)
Some exciting learning/moments in your journey so far which you would like to share with all of us?
As a start- up, entering into the 4th year of operations, EPS journey has observed some exciting spikes, right from its inception in 2011, to winning the MOF project in 2012 and executing deployment of 5000 plus ATMs at such a large-scale, in just 2 years. This enabled EPS to be recognized as 1st among all vendors in single-cluster overall deployment of ATMs. EPS was also honored with an award by Bank of India, for speedy and efficient deployment of ATMs and also noted as recipient of the Best Partner Award at a HUGHES Seminar. In 2014, Centralised ATM Managed Services Centre was launched by EPS to improve ATM operations, thus creating value to the entire project. We are in 201 now, and have already acquired a position as the first board level member in the internationally recognized ATM Industry Association (ATMIA), India chapter. And since that year, nothing has stopped EPS from increasing its footprints in terms of expanse, business, and revenue.
Are you looking for funding?
Yes, we looking for funding for further project roll- outs.
What are the strategic initiatives being taken by EPS for FY 2015-16?
By taking away the non-core activity like running ATMs for banks we provide end-to-end offerings towards the outsourcing of ATMs for banks. In addition to end-to-end ATM services, we have developed our own specialized monitoring tools on the technology and automation platform, which provides various analytics on the ATM network. It also brings insight about the performance and profitability of each machine.  State Bank of India, Central Bank of India, and Bank of India are some of the significant customers that we are associated with.
Founder!
Mani Mamallan, Founder, Chairman & Managing Director of Electronic Payment and Services Pvt. Ltd. (EPS), is a veteran in the banking and technology verticals.  Mani is also the Founding Member & Director of the Confederation of ATM Industry (CATMi), a registered non-profit trade association solely focused on representing and protecting the interests of the ATM industry in India. He is also an active member of Payments Council of India (PCI) and Internet and Mobile Association of India (IAMAI), as well as an advisor on the National Advisory Committee (NAC) of IBEX INDIA.
With over three decades of experience in Banking, Organization Development, Payments Systems and shared ATM Networks, Mani is considered a pioneer in introducing ATM Outsourced Services in India. Earlier, during his stint at C-Edge Technologies Limited, a joint venture between Tata Consultancy Services Ltd. (TCS) and State Bank of India (SBI), he was responsible for conceptualizing the implementation of a transaction based ATM Outsourcing model which led to the Ministry of Finance initiated Brown Label ATMs in India. Prior to that, as COO of India Switch Company (ISC), Mr. Mamallan was highly instrumental in initiating Swadhan in 1997, the 1st shared payment network in India, promoted by Indian Banks' Association (IBA) for their member banks and was serviced by the India Switch Company (ISC).