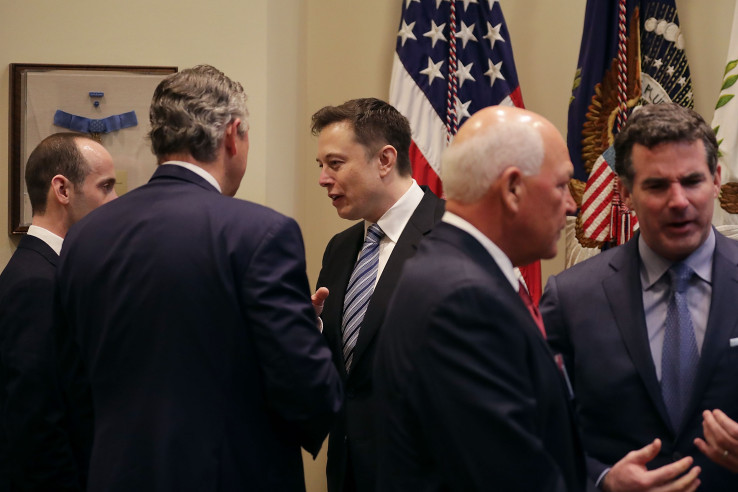 01 June 2017, USA:
Elon Musk has threatened to leave the advisory council if the White House withdraws from the Paris climate accord. Musk currently serves on three White House economic advisory councils, including the President Donald Trump's manufacturing jobs council, his strategic and policy forum, and his infrastructure council.
Will have no choice but to depart councils in that case

— Elon Musk (@elonmusk) May 31, 2017
The Paris agreement, which was first adopted by UN consensus agreement in 2015, sets specific goals for reducing climate impact resulting from greenhouse gases through international co-operation. Axios first reported that Trump was going to pull the U.S. out of the Paris agreement, and the president tweeted earlier today that he'll reveal his decision officially over the next few days as per the report by TechCrunch.
I will be announcing my decision on the Paris Accord over the next few days. MAKE AMERICA GREAT AGAIN!

— Donald J. Trump (@realDonaldTrump) May 31, 2017
Trump tweeted Wednesday that he will announce his decision on the Paris deal "over the next few days" as he faces intense pressure from the deal's supporters and detractors. Reports Wednesday indicated that he is expected to withdraw from the climate agreement, though some news outlets cautioned that he had not made a final decision.
Musk has long held climate change as a personal passion topic, even positioning Tesla as a beacon of hope because its electric vehicles do not generate carbon emissions that cause global warming. He said in February in connection with a trip to the White House that he wanted "to provide feedback on issues that I think are important for our country and the world." (Image- TechCrunch/Getty Images)
Also read- Twitter Trolls Trump's Trending Tweet #Covfefe