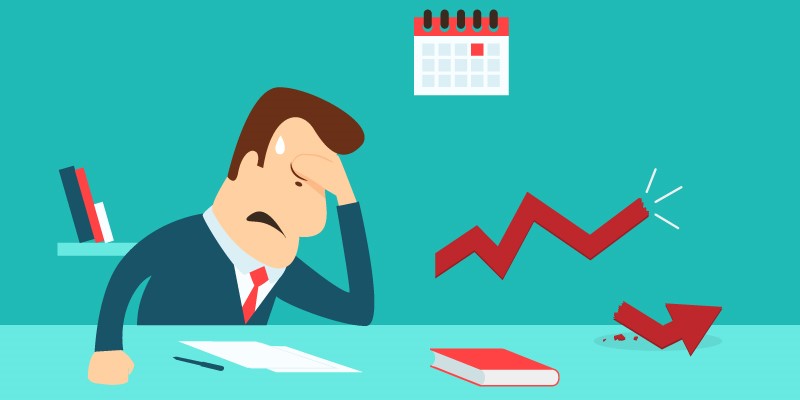 Launching your own start-up is the dream of many. According to an Assocham report,  India is home to the third largest number of technology driven startups in the world. Among them Bangalore tops all cities. We've got Narendra Modi and Infosys to thank for that.
But how many startups actually survive? Starting your own company isn't as simple as it sounds. The startup ecosystem encounters several challenges every single day. From finances to logistics, customers to vendors, and of course the investors, and then there is identifying the right team for your startup.
Like Spiderman shooting streams of web trying to hold the boat together, a startup's team holds the fort together. Like Spiderman, there is no defined process for a startup on how a particular situation is to be managed and hence the team needs to innovate to do more with less.
Source: Giphy
Building a strong team, thus, is a task that should be on top of every startup's priority list. A study conducted by IBM reveals that 70 percent of the venture capitalists claimed that limited availability of skilled workforce is one of the biggest challenges disrupting the growth of Indian startups, and 48 percent of employers in India find it difficult to hire the right kind of talent.
So how do you build the greatest asset a startup has? Learn from the great words of Bob Dylan
"Chaos is a friend of mine."
So here are some of our tips on how to make this chaos a buddy from yester years who you love and adore.
Fear of the unknown:
Startups are now like Bitcoins. Everyone wants to get a piece of it but from the outside they seem extremely unpredictable and thus people fear it even more because they really don't understand it. Thus as entrepreneurs, it is important that you build a transparency about the vision, what problem you see solving in the market, how do you see yourself grow, the culture you are building in your company and the  policies that safeguard their interests.
In turn, the candidate knows what to expect from the start-up. This causes no expectation mismatch, and brings in a sense of familiarity.
Taking up the offer letter but not joining:
At such a moment I always feel like Siddaramiah, when the poor soul tweeted he let the Ambulance pass and did a great job but twitter went badass on him. So the question to ask here is did you really do everything? It is no more about simply sending an offer letter and pretty smileys and then forget about it till the candidate joins.
#BREAKINGNEWS – Everyone does that! You've got to go the extra mile with them and support the candidate from the offer stage until they join. Keeping them in the loop and up to date about the progress of the company helps keep all the doubts at bay.
Plus, if the candidate is only using you for the next offer bump, in my experience, I've realized its easier to find that out when you're constantly engaged with them even post confirmation of offer letter.
Identifying highly motivated candidates:
Finding the Sachin Tendulkar for your team is a tough job. I'd say next to impossible. But it's worth doing everything to ensure you get one because when you do, he makes the entire team and country proud.
Gauging motivation in candidates is challenging.  Psychometric tests are actually a great way to get a sense of the motivation of the candidate.
Efficiency of Paid Candidate Sourcing Tools:
Though there are numerous recruitment portals in the market, most of them are paid and recruiters in startups face great challenges since most early stage startups are cash-strapped. Even more so, there seems to be no clear winners among them as to who has the best resource pool and which is the most effective for your needs.
If you are just starting, I'd recommed AngelList and Instahyre. They are great sourcing portals that can be used free of cost. Apart from these portals, we at GreedyGame also use tools such as GitHub and Stack Overflow for sourcing tech positions, Behance and Dribbble for sourcing design candidates.
Shortage of time to make the best hire:
Everything in a startup moves at an incredibly fast pace, and so you'd expect hiring too.  But if you're looking for the right team member, don't hurry. Take your time. Hiring a Joker instead of the Batman, can cause more damage to the business than it does good.
Finally, I leave you with some advice,
'You know nothing John Snow but that does not mean you cannot be the commander of the North'.
So be persistent, patient and optimistic.
Also Read:
Building Your Most Important Growth Strategy – Hiring
People Join Good Projects and Leave Bad Management
(Disclaimer: This is a guest post submitted on Techstory by the mentioned authors. All the contents and images in the article have been provided to Techstory by the authors of the article. Techstory is not responsible or liable for any content in this article.)
About The Author: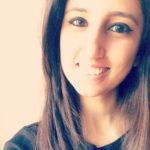 Archishaa Mehra, a graduate holding a Master's degree, works towards ensuring quality and strength in the work force. She aims at giving her 100 percent in everything and through her words, wishes to connect with people around her.
She also works at inculcating the theories of Psychology in the corporate world in the hope of making working in an industrial field a better experience for everyone.
She is currently working as an HR Generalist at GreedyGame.
Comments
comments