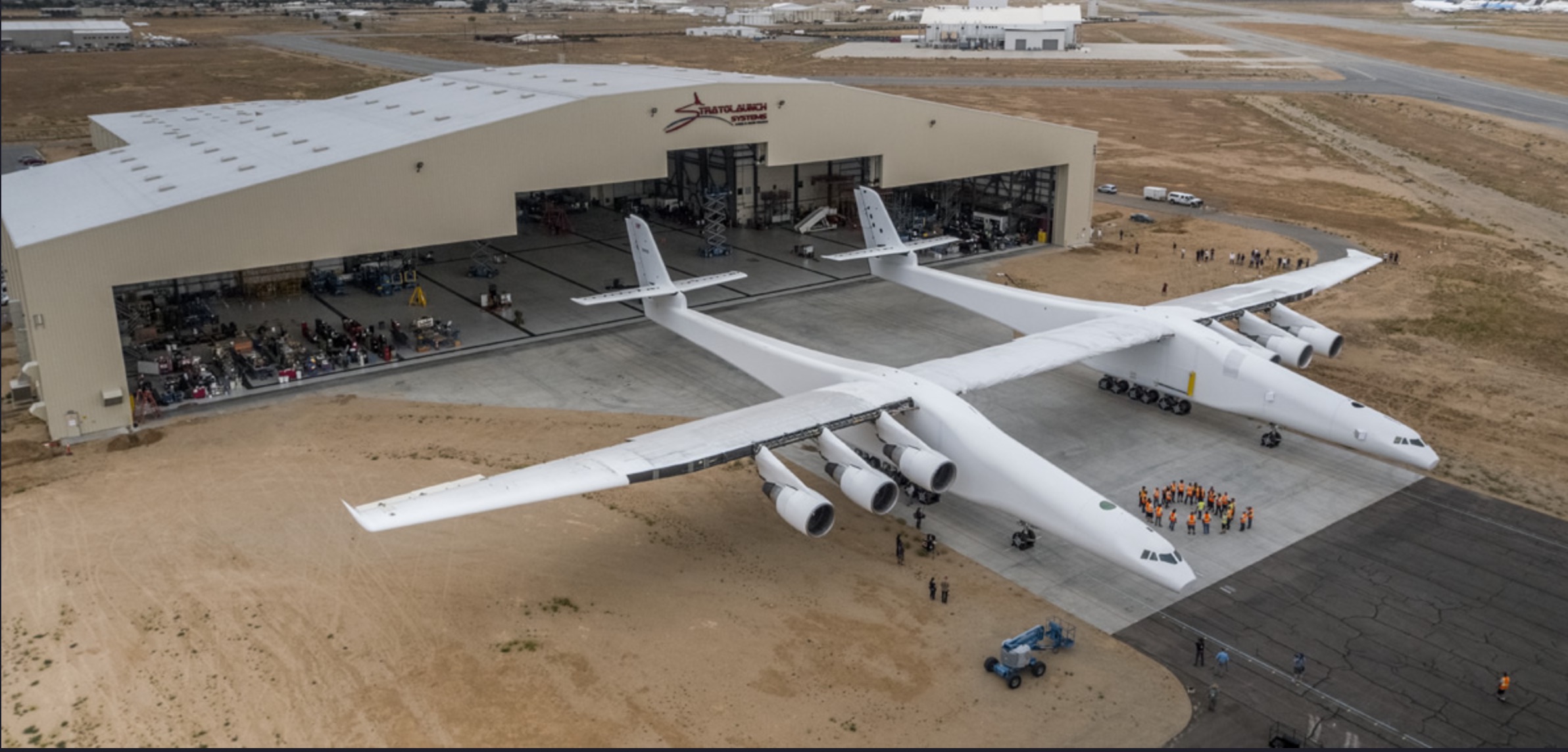 01 June 2017, India:
Microsoft co-founder Paul Allen has unveiled the world's largest airplane that could launch satellites. The plan behind the plane is that it would carry a rocket, which would be launched. And the rocket, in turn, would launch satellites.
The plane has a 385-foot wingspan, which makes it the largest in the world by that metric. It weighs about 500,000 pounds dry, but that can swell to a maximum takeoff weight of 1.3 million pounds. Stratolaunch moves all that weight across the ground on 28 wheels and eventually will carry its cargo through the air thanks to six 747 aircraft engines.
Jean Floyd, Stratolaunch's chief executive officer, said the goal is to have a launch demonstration by 2019. "Over the coming weeks and months, we'll be actively conducting ground and flight line testing at the Mojave Air and Space Port," Floyd said in a statement. "This is a first-of-its-kind aircraft, so we're going to be diligent throughout testing and continue to prioritize the safety of our pilots, crew and staff."
Stratolaunch will take off from a runway. It will fly to the approximate cruising altitude of a commercial airliner before launching a launch vehicle. "As the launch vehicle rockets into orbit, Stratolaunch will fly back to a runway landing for reloading, refueling and reuse," Paul Allen said.
.@Stratolaunch came out of the hangar for fuel testing. More pictures soon! pic.twitter.com/RCNgSpgG6W

— Paul Allen (@PaulGAllen) May 31, 2017
Paul Allen is an American business magnate, investor and philanthropist. Allen made billions of dollars after starting Microsoft with Bill Gates in 1975, he founded Stratolaunch in 2010 with a goal of making low-orbit launches more mainstream. (Image- Stratolaunch Systems)
Also read- Android Maker's Latest Creation- 'Essential Phone' to Compete with Apple, Samsung