Elon Musk, chief executive officer of Tesla, SpaceX, and Twitter, is in a position to reclaim his title as the world's richest person as Tesla Inc. stocks are witnessing price jumps in the stock market. Musk, who fell behind Bernard Arnault in December 2022, will soon recapture his title, provided that Tesla continues its dream run in the capital markets.
Musk, who co-founded six companies such as SpaceX, Boring Company, Neuralink, etc., currently has a net worth of $199.7 billion. He was the richest person in the world at one point in time with a net worth of nearly $300 billion. He lost his title as the richest person to Bernard Arnault towards the end of 2022 as Tesla Inc. stock suffered huge losses in the stock market.
In 2022, Tesla Inc. stock prices went down by nearly 70% due to various factors such as supply chain crisis in the automobile sector, COVID-19 lockdowns in China, and various business decisions of Elon Musk that made it a disastrous year for the EV giant in the stock markets.
By the end of January 2023, Tesla stock started to show signs of a comeback, as the share prices went up by 70% in the last month.
Elon Musk may face a delay in overtaking Bernard Arnault's net worth, as he recently disclosed giving 11.6 million Tesla shares, worth about $1.9 billion, to unnamed charitable causes between August and December of last year. This contribution may slow down Musk's rise in the rankings.
Nonetheless, Musk remains one of the world's richest people, with a net worth of around $190 billion, largely driven by his stakes in Tesla, SpaceX, and other companies. In an attempt to finance his buyout of Twitter, Elon Musk sold over $20 billion worth of Tesla stock last year.
Bernard Arnault – Net worth and Portfolio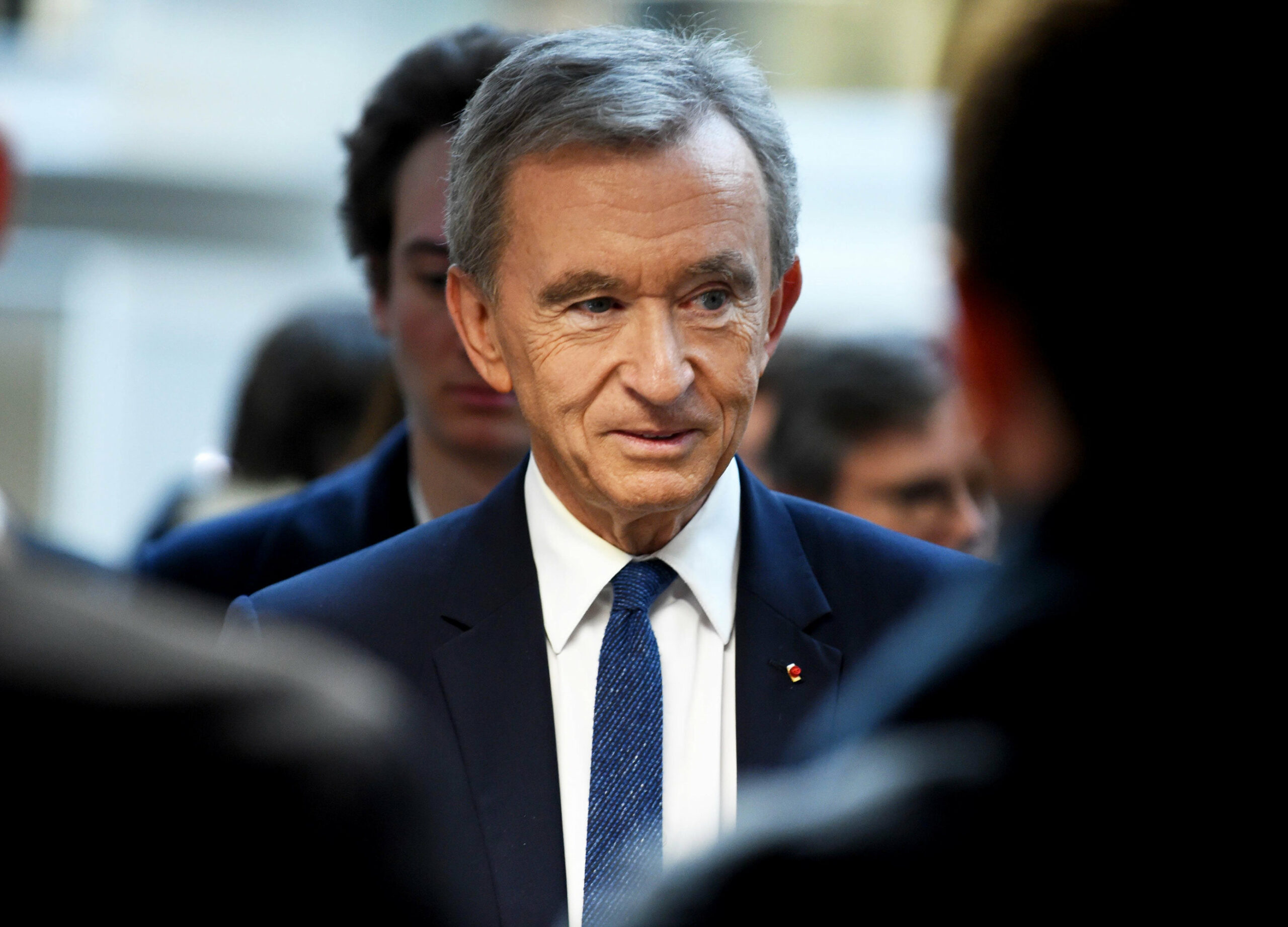 According to Forbes' REAL-TIME BILLIONAIRES LIST, Bernard Arnault is the richest person in the world with a net worth of $216.8 billion. He is a French billionaire businessman and the chairman and CEO of LVMH Moët Hennessy Louis Vuitton SE, the world's largest luxury goods company.
Arnault's portfolio includes over 70 luxury brands, including Louis Vuitton, Christian Dior, Fendi, Givenchy, and Bulgari, among others. In addition to his business endeavors, Arnault is also an art collector and has donated millions of dollars to various causes, including scientific research, education, and the arts.