Billionaire and founder of SpaceX, Elon Musk denied the media report this Friday that spoke of how investors from UAE and Saudi Arabia planned on investing in multi-billion dollar funding in the company.
Elon Musk responded to the story by tweeting "not true." According to the report, the fundraising round will value the rocket producer at approximately $140 billion.
According to venture funding firm Space Capital, SpaceX received $2 billion in 2022 and $2.6 billion in 2020.
The Information relayed on Wednesday cited that individuals who are involved with the conversation about a division of Saudi Arabia's investment fund and an Abu Dhabi-based firm planning on making investments in a multi-billion dollar project for a fundraising round for Elon Musk-led SpaceX.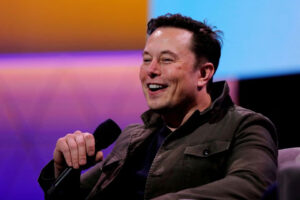 The insider believes that the rocket manufacturer might earn about $140 billion from the fundraising phase. Investing firm Space Capital predicts that SpaceX will collect $2.6 billion in 2020 and $2 billion in 2022.
According to the Information, the firm and Morgan Stanley's spokespeople have told shareholders that the funding round comprises Saudi Arabia's Water and Electricity Holding Company and the United Arab Emirates Alpha Dhabi, both of which are parts of the country's fund for sovereign wealth.
Last week, On Wednesday, the payments gateway Stripe made $6.5 billion as part of a fundraising phase supported both by old and new investors. The valuation of the round was considerably lower than the $50 billion market price at that point, or nearly 50 percent less than the previous year's price.
According to Stripe, the funds will be utilized to pay off a huge tax burden related to stock awards provided to staff members and to allow them access to the available funds.
According to an insider with an understanding of the circumstances who requested anonymity since these negotiations were confidential, roughly $3.5 billion of the most recent efforts will be utilized to pay the tax debt. Stock from the employees will be acquired with the remaining money, as per source.
About SpaceX:
The Space Exploration Technologies Corp. (SpaceX), situated in Hawthorne, California, is a company that designs and builds spacecraft, launched rockets and makes satellites. It was created in 2002 by Elon Musk with the specific intention of decreasing the price of interstellar travel so that it could be viable to set foot on Mars.