In a leaked internal Twitter message found by the Insider, appears to show that Elon Musk directly ordered staff to suspend a left-wing activist's account on the social-media platform.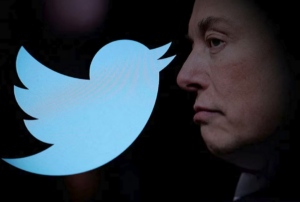 Bloomberg news reported that it viewed a screenshot of the message in question, involving the account of Chad Loder, which read: "Suspension: direct request from Elon Musk."
Chad Loder, a left wing activist who identifies as they/ them, describes themself on their Mastodon profile as a community activist, cybersecurity expert, and citizen journalist.
Musk considers himself politically as "somewhere in the middle" but prompted his followers to vote Republican the day before November's midterm elections.
Loder's account was one of several prominent left-wing activist's accounts suspended by Twitter in November 2022.
Their investigation into the US Capitol riot on January 6, 2021 led to the arrest of a masked member of the far-right Proud Boys organisation who'd attacked police officers,
A leaked internal Twitter message appears to show that Elon Musk directly ordered staff to suspend a left-wing activist's account on the social-media platform.
Loder told Insider's journalist Sawdah Bhaimiya they suspected the suspension resulted from an "organized mass-reporting campaign," whereby a right-wing group published a Substack blog with steps on how to falsely report breaches of Twitter's rules by particular accounts — with Loder's profile listed near the top.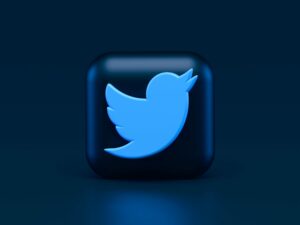 On Tuesday, Twitter restored the account of well known white nationalist Nick Fuentes, only for it to be banned again inside 24 hours.
In a since-deleted tweet in October, Musk himself promoted a conspiracy theory about the attack on Paul Pelosi, the husband of former house speaker Nancy Pelosi.
J.M. Berger, an expert on social-media extremism, previously told Insider: "I think he's intentionally empowering right-wing extremists."
Twitter didn't immediately respond to Insider's request for comment.
The social media platform although said that going forward, it will take less severe action, in comparison to account suspension, such as limiting the reach of tweets that violate its policies or asking users to remove tweets before continuing to use the account.
As per the company's new criteria, Twitter accounts will only be suspended for severe or ongoing and repetitive violations of the it's policies. Severe policy violations include engaging in illegal content or activity, inciting or threatening violence or harm, and engaging in targeted harassment of other users, among others.
A microblogging site, Twitter has recently said that soon it's users will be able to appeal account suspensions and get their accounts evaluated under the social media platform's new criteria for reinstatement, with effect from Feb 01, 2023 onwards.