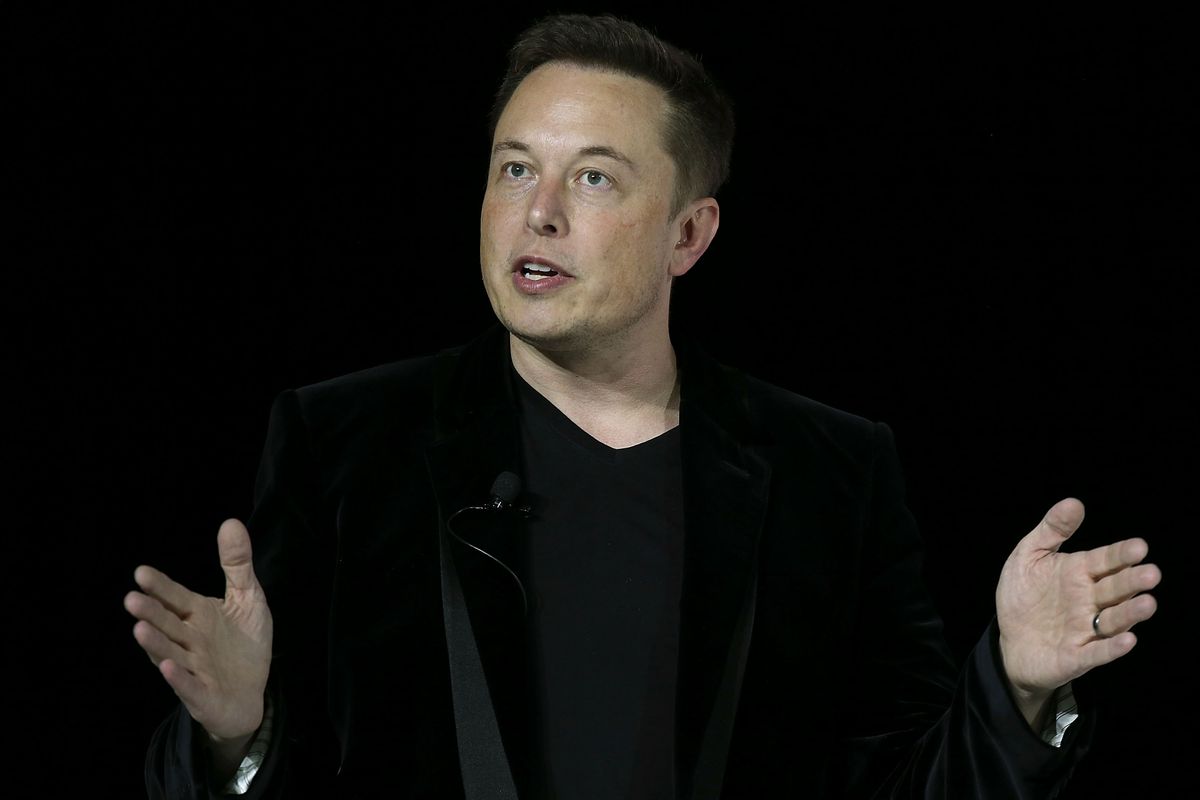 13 May 2017
Elon Musk updates were released through a string of tweets and Instagram posts which talked about the updates on the all new Boring Company's progress. The updates focus on the progress in constructing a high-speed underground transportation system.
The Boring Company's aim has been to create a network of tunnels to accommodate a high-speed transit system. Musk just gave updates via social media platforms like Twitter and Instagram.
Also Read:  Boring? Here Is A Sneak Peak At Elon Musk's Boring Company Future Plans
Here is his first update.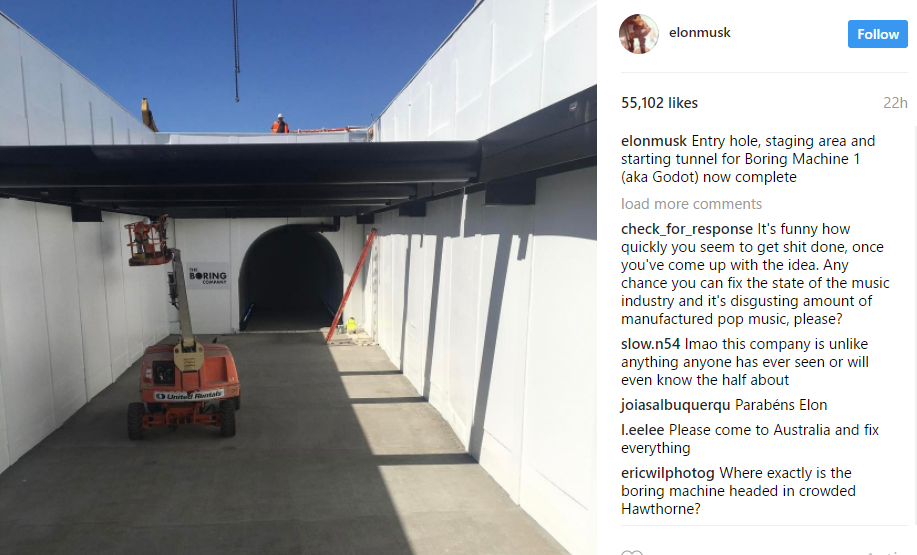 This post signaled that the beginnings of the tunnel are complete. The tunneling machine, Boring 1 (or Godot), now has a proper entry hole, staging area, and starting tunnel.
His second post was a video which described where the first tunnel begins from.Musk plans for the first tunnel to "run from LAX to Culver City, Santa Monica, Westwood and Sherman Oaks" and for future extensions to cover the entirety of greater Los Angeles, an area spanning 87,940 square kilometers (33,954 square miles).
Given the nature of the geography of Southern California, many associates were concerned about how the tunnels would stand up to earthquakes. Musk managed to sideline those fears by responding in the affirmative when asked if the tunnels will be "earthquake-proof."
https://www.instagram.com/p/BT_gxWhB1_8/
Following are some more posts giving Elon Musk Updates about his new company.
https://www.instagram.com/p/BT_hTnMBFcA/
https://www.instagram.com/p/BT_huw7hlv_/
https://www.instagram.com/p/BT_itC8h0Cx/
The purpose of the Boring Company as per Elon Musk updates is to cut travel time in the notoriously congested Los Angeles area. To that end, Musk claims the tunnel will allow travel between the L.A. neighborhood of Westwood and Los Angeles International Airport (LAX) in only five minutes.
In less than six months after tweeting that he was going to "build a tunnel boring machine and just start digging…," he has shown his seriousness towards his words.
SpaceX, Tesla, Hyperloop, and now the Boring Company, Musk seems vindictive in monopolizing the future of ground (and apparently underground) transportation.
Also Read: Elon Musk's Neuralink Corp Working to Connect Human Brain with Machine Interface in Four Years
Comments
comments