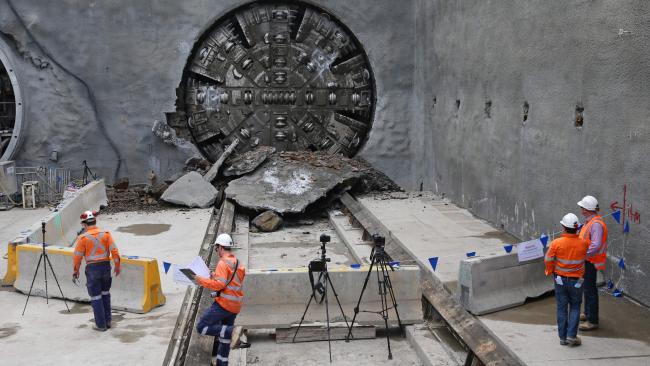 Tech billionaire Elon Musk has always been known to break the norms. Be it manufacturing luxury electric cars or sending rockets to space, his ventures are never boring for anyone to stay updated with. What started as a funny thought to drill massive holes and drive cars in underground tunnels on twitter, is actually shaping up pretty good.
Here is the first instance of Musk's thought on twitter,
Traffic is driving me nuts. Am going to build a tunnel boring machine and just start digging…

— Elon Musk (@elonmusk) December 17, 2016
After a few requests for Flying Cars from the fellow tweeps, he tweeted again with an official name for the company.
It shall be called "The Boring Company"

— Elon Musk (@elonmusk) December 17, 2016
Since then there have been multiple instance regarding the news about The Boring Company until recently when an employee from SpaceX snapped photos of giant drills with the name "The Boring Company" and posted in Instagram. Although the photos were removed almost immediately, Bloomberg managed to grab a copy of it.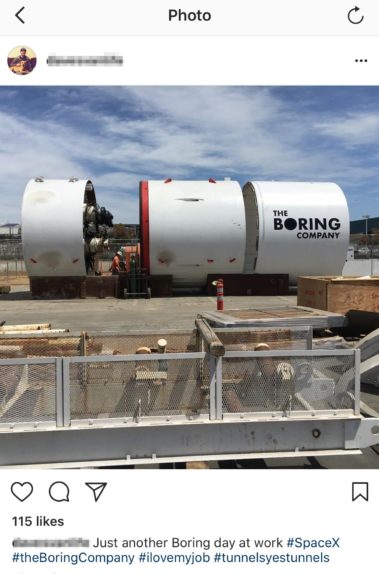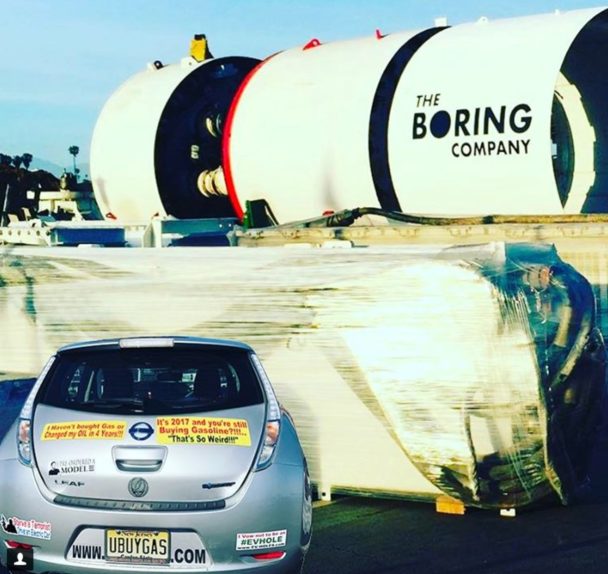 In one of the tweets today morning, Elon Musk gave the first sneak peak at what the company is up to.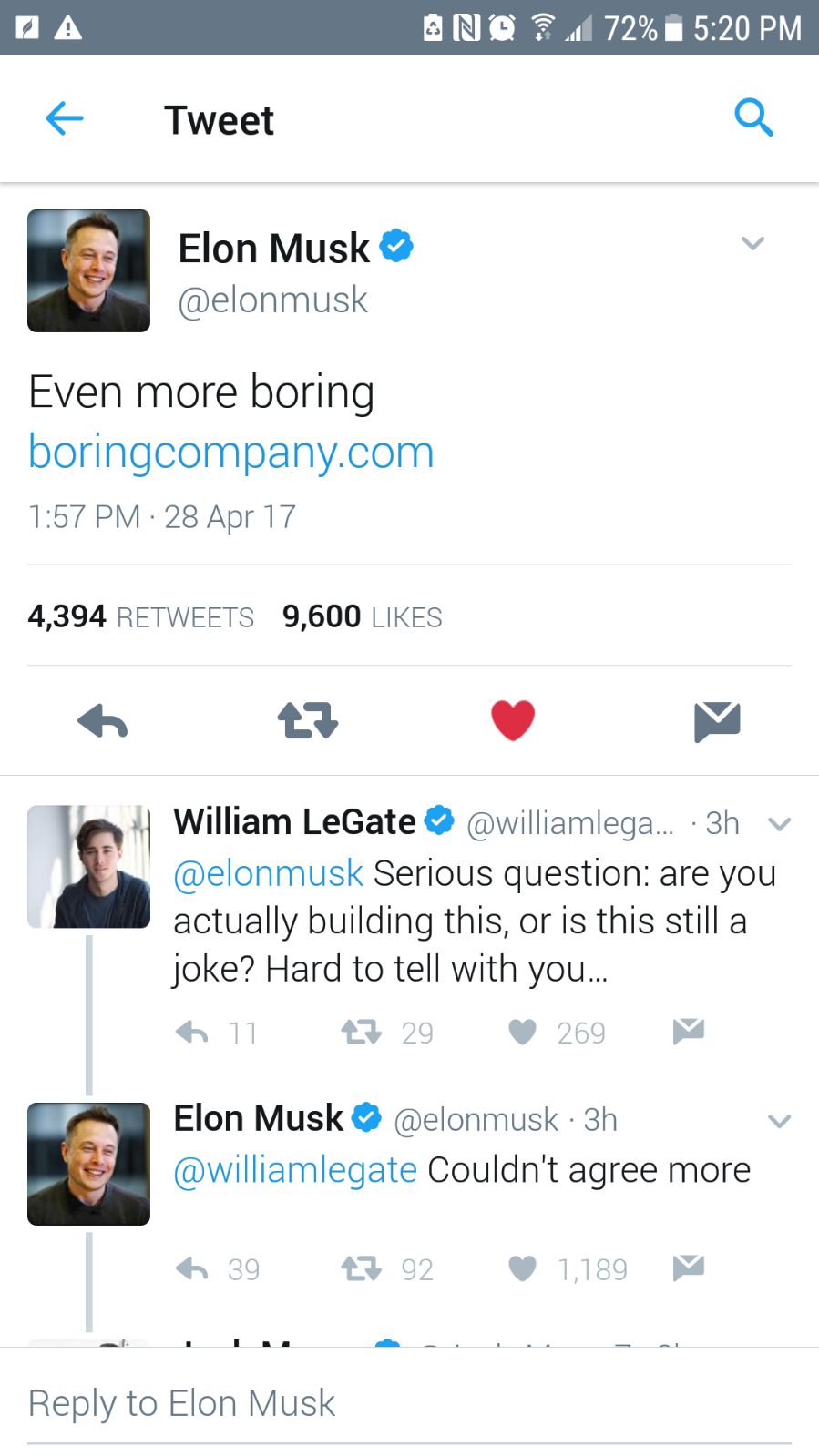 Here is a sneak peak at The Boring Company's future plans
Also Read: Elon Musk's Neuralink Corp Working to Connect Human Brain with Machine Interface in Four Years
Feature Image: news.com.au