Twitter CEO Elon Musk notified the surviving staff that they will be receiving "quite big" performance-based equity awards on March 24 following an additional round of reductions over the weekend.
"This past week, we completed a difficult organisational overhaul focused on improving future execution, using as much feedback as we could gather from the entire company," Musk wrote in an internal memo on Monday obtained by The Verge.
"Those who remain are highly regarded by those around them," he added.
Musk's message to Twitter workers, titled "Performance Awards," marked his debut since firing hundreds of workers over the weekend, along with some top stalwarts and nearly the entire product team.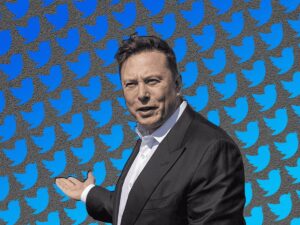 However, he hasn't yet shared any details about "how he will make up for the stock awards that went away when he took Twitter private", the report said.
Also, he previously made internal remarks in which he discussed the framework he set up at SpaceX to permit staff members to frequently sell company stock to interested buyers.
When Elon took over, the firm had approximately 7,500 people; now it certainly has fewer than 2,000.
"I think he's just tearing this thing down to the studs and trying to run as lean as possible till the market turns around," a recently laid-off employee said.
Nearly 50 personnel were recently let go from different sectors. These included Martijn de Kuijper, the developer of the now-defunct Revue newsletter service that Twitter bought in 2021, and Esther Crawford, a Twitter product manager who supervised the Blue project.
Musk has already completed a minimum of four rounds of job cuts with this most latest reduction.
This is going to take place despite his commitment to avoid dismissing more staff amid his savage reductions in November of last year, which impacted two-thirds of the 7,500 employees of the microblogging site.
Earlier, Elon spoke to Twitter's current employees on November 21 and informed them that layoffs will end after swiftly cutting roughly two-thirds of the personnel. Nonetheless, he has never stopped firing employees.
Many Twitter employees in the sales and engineering programs have been let go the other week, among them one of Musk's direct reports who was in charge of engineering for Twitter's advertisement division, according to company insiders and statements on social networking sites from affected employees.
This suggests that Musk has pulled out at least three rounds of job reductions after promising to stop activities in November. Meanwhile, he has issued an internal directive to change how advertising is targeted on Twitter's newsfeed within a month as part of his attempt to address what he has publicly referred to as "the worst ad relevance on Earth."