The last months have been really stressful for the employees in tech companies as numerous tech giants and other companies have started laying off hundreds of thousands of their employees.
Big tech giants companies such as Google, Microsoft, Twitter etc have sacked their employees in thousands. To express their grief, many employees have chosen different sites like LinkedIn, and Instagram to post their stories.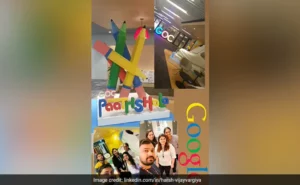 One such story is of a Google employee from Hyderabad, India who was positioned as the Digital Media Senior Associate at Google. He also earned the title of 'star performer of the month' badge earlier from Google.
He wrote a long post expressing how he "skipped a heartbeat" when he saw the mail of his termination on Saturday.
His post reads, "Saturday Morning I skipped a heartbeat when I got a pop-up email notification on my phone stating email was from Google Operations Center. I have been affected by a layoff – workforce reduction at Google Operations Center. One of the most valuable esteemed companies. I was a proud #Googler and will always be… I had a very first question why me though I was star performer for month still why me? And I see there was no answer at all!"
Sharing how the layoff has impacted him, he wrote, "My salary is half for 2 months! My financial plans are completely ruined! This took place on Saturday and it took me two days to get the strength to jot this down and now I have to fight back for survival."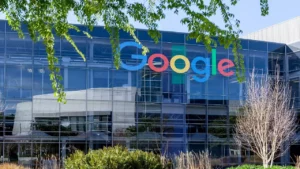 The ex-employee also requested people on LinkedIn to recommend a better opportunity available for him. He said, "If my connections could react to this it would help me reach out any better opportunity. May all the people fighting the battle of layoff find a way to fight the inner battle and also survival battle."
Story of Aakriti Walia
Google Cloud program manager, Aakriti Walia recently celebrated her 5 years in Google. However, her happiness was short-term as she was laid off later on.
She got to know about her termination when she received a message on her computer. "The 'access denied' message on my system left me numb as I was preparing for my meeting just 10 mins away. My initial reaction was of denial, then 'why me'," Walia wrote on LinkedIn.
She wrote how difficult it was for her as well as for her family to accept the truth and move on.
"As I plan the road ahead from here, the next hardest thing for me right now is — how do I make my six-year-old daughter understand why mumma's not going to work? Well, that will take its own sweet time," Walia wrote.
In January alone, Google's parent company Alphabet Inc declared to cut 12,000 jobs that account for six per cent of its total workforce. As CEO Sundar Pichai stated, these layoffs are basically to lower costs to keep up in this worsening economy.
Comments
comments