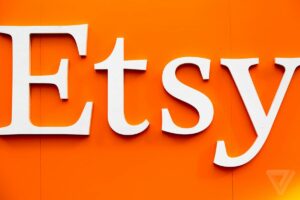 On Thursday, February 24, Etsy announced its increase in seller fees of 30%. After a record-breaking fourth quarter in 2021, they are set to raise their seller transaction fees to 6.5% from 5%. Etsy presented a report to its investors this week, stating that the 30% increase would be effective starting from April 11th 2022. The transaction fee essentially refers to the percentage of the entire order amount Etsy charges at the point when the sale is made by a seller.
The increased expense to sellers accompanies Etsy's announcements of it fourth quarter revenue which was of $717.1 million. Etsy attributed its fourth quarter record to a successful holiday shopping season. The company saw an increase of 10 million in buyers in 2021's fourth quarter, increasing the total to 90 million buyers.
There was a significant jump of more than 15 percent in stock prices after Thursday's market close. This took place right after the report that was presented to the investors. Josh Silverman, Chief Executive of Etsy said in the report that the company has showcased its strength to make adequate improvements in its functioning. These changes directly translated to creating more sales for the firm's sellers, and is proved by the 2021's record sales per seller.
"Our new transaction fee will enable us to invest in key areas like marketing and support to further extend our strong momentum."
Etsy remarks that the added expense is mainly for paying towards seller tools, marketing and "creating world-class experiences." These will contribute even better services offered by the firm, likely to further increase it sales. However, there were several changes made in features in these areas previously which did not work for the best. Most of them did not work very well with the sellers, some of which are not even being able to opt out of it. Past changes such as the one referred to as the "controversial" programme for advertising, rather displeased the sellers.
Undoubtedly, these increased seller fees could most likely upset the merchants on the firm's platform. These merchants have had complaints for years about the numerous changes occurring at the company as it continuously grows. Previously, when the firm had increased its transaction fees was back in the year 2018. Etsy had increased it from 3.5% to 5%. Along with it, sellers having to pay $0.20 as they would list an item, including fee for processing a payment.
Comments
comments