Traveling is an essential aspect of human life, offering opportunities for adventure, discovery, and personal growth. With the rise of technology, planning a trip has become more accessible than ever before.
However, even with the abundance of travel resources, planning a perfect itinerary can be overwhelming and time-consuming.
This is where Tripnotes AI comes in, an innovative tool designed to simplify the travel planning process by utilizing artificial intelligence.
By analyzing vast amounts of data and providing personalized recommendations, Tripnotes AI can help travelers create an unforgettable and seamless journey. In this article, we will explore the benefits of using Tripnotes AI and how it can transform the way we travel.
What is Tripnotes AI?
Matthew Rosenberg, an entrepreneur and product designer, founded Tripnotes – a highly advanced AI travel planner capable of executing various activities with a single user search. Known for his professional short film making app, Cameo, Rosenberg developed Tripnotes using ChatGPT's API and the dataset of his first travel planner platform, Welcome.
While some may wonder why ChatGPT cannot perform the same functions as Tripnotes, it's important to note that ChatGPT only has access to data relevant up to 2021. Even though ChatGPT can come up with an itinerary if requested by the user, accuracy of the information will be highly doubtful.
In contrast, Tripnotes has a vast amount of data collected using Welcome, making it notably updated with information on events and unique geography-specific information.
Tripnotes made over 40,000 itineraries and recommendations on its first day!

Thank you for the support and feedback. 🙏 pic.twitter.com/mrStPgew1m

— Matthew Rosenberg (@matthewer) March 23, 2023
Matthew Rosenberg shared in a tweet last month that Tripnotes generated over 40,000 itineraries and recommendations on its debut day, a remarkable feat for a new and innovative travel planner.
Features of Tripnotes AI
Tripnotes is an innovative travel platform that utilizes the power of artificial intelligence to provide travelers with a comprehensive itinerary along with real-time information about their destinations. Here are some of the outstanding features of Tripnotes and how they can benefit customers.
Automatic Tagging, Mapping, and Research
One of the most remarkable features of Tripnotes is its ability to automatically tag, map, and research each place mentioned by the user. This means that travelers don't have to waste their time researching every single destination they plan to visit. AI does all the hard work, and the traveler can focus on enjoying their trip.
Editable Notes
Tripnotes allows users to edit their notes just like any other note-taking app. This is particularly useful when the traveler wants to make changes to their itinerary on the go. With this feature, travelers can quickly adapt to changes in their plans.
Public or Private Sharing
Tripnotes offers users the option to share their notes either publicly or privately. This feature is particularly helpful when travelers want to share their itinerary with friends and family or collaborate with others on their travel plans.
Always Fresh
Tripnotes offers a fresh perspective on travel by linking each place mentioned in the itinerary with relevant TikToks, reviews, Instagram pages, and other social media platforms. This way, travelers get to see what's trending in each destination and stay up-to-date with the latest travel trends.
Expert Insights
Tripnotes allows travelers to view snippets from top critics and publications at a glance. This feature provides valuable insights into each destination, including hidden gems, local hotspots, and unique experiences that travelers might otherwise miss.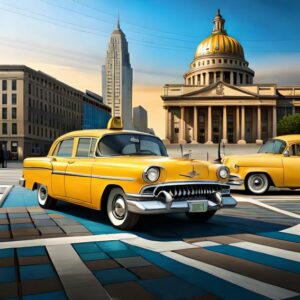 Booking Services
Tripnotes allows users to book a table, get a ride, or RSVP for events right from their notes. This feature saves travelers time and money by eliminating the need to browse multiple apps or websites to make reservations.
Start Here, Go There
Tripnotes allows travelers to start planning their trip on their desktops and continue on their iOS devices. This feature allows travelers to seamlessly transition from planning to execution without missing a beat.
Tripnotes offers a unique feature that sets it apart from other travel planning platforms. With the help of AI, Tripnotes suggests various videos from social media apps like TikTok and YouTube that are related to the user's planned destination. This provides travelers with a more comprehensive and holistic understanding of their destination, making the planning process easier and more enjoyable.
The global travel and tourism industry is a massive market, with a worth of over $7.2 trillion as of 2021. With the increasing adoption of digital technologies and the trend toward personalized travel experiences, the industry is poised for significant transformation and innovation.
Tripnotes

Next-generation travel planning.

Stop searching through terrible TripAdvisor & Google reviews to find the best places.

Instead, just tell AI what you want and it'll do all the work for you.https://t.co/QlysBKKO3g pic.twitter.com/inL3Y5elb9

— The AI Solopreneur (@aisolopreneur) April 13, 2023
The emergence of AI-based travel planning platforms like Tripnotes has the potential to revolutionize the industry by streamlining the planning process and providing travelers with personalized recommendations based on their preferences and travel history.
With its unique features, such as video suggestions and expert insights, Tripnotes is a game-changing platform that makes travel planning effortless and enjoyable. Whether you're a seasoned traveler or a first-timer, Tripnotes is the perfect companion for your next adventure.