ExTravelMoney.com is an online platform for currency exchange and outward remittance services in India. Customers can purchase foreign exchange services at super low rates from banks and money changers, after comparing on the basis of price quoted, customer reviews and proximity of the foreign exchange vendor.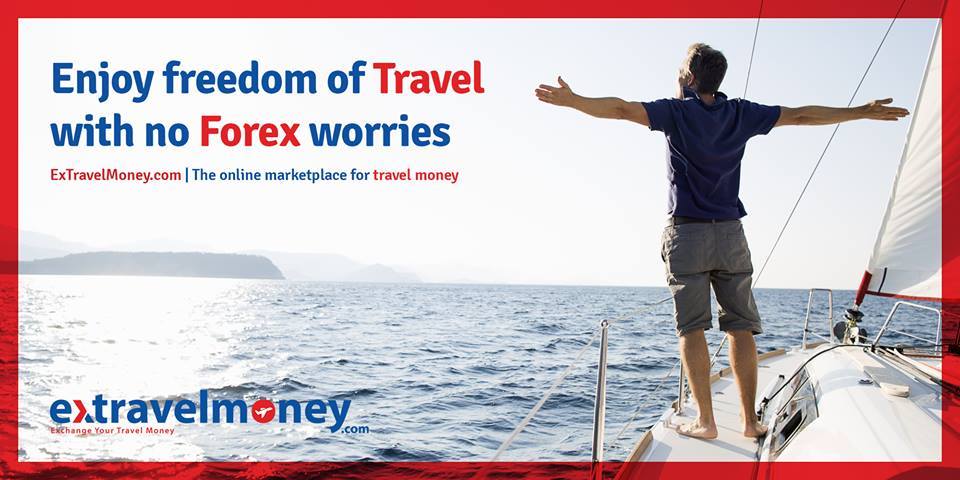 ExTravelMoney.com allows travellers to freeze the rate of the foreign exchange transaction right from the comfort of their homes and get the currency/travel card home delivered. Anyone who has foreign exchange on their mind can use this platform to check the rates of currency exchange with different currencies and send money abroad to different countries.
The Opportunity
In 2016, outward remittances under the Liberalised Remittance Scheme touched nearly $5 billion in India. Even tapping a small percentage of this multi-billion dollar market can mean big bucks for the players involved.
Currently, the largest user base of ExTravelMoney.com consists of students leaving for a foreign education, parents of students going abroad and casual/business travellers.
ExTravelMoney.com aims to tap the $40 billion market of currency exchange in India. Foreign travel and overseas remittances for investments, education, employment, immigration, etc from India has been growing at a steady 20% every year, for the last 10 years.
The Industry and the Competition
"Our industry is FinTech. We are providing a technological solution to an old financial problem, that of foreign exchange. We were one of the 1st companies to identify a potential for a tech solution in this niche. The fact is that the market potential is huge. The World Bank estimated that in 2016 nearly 700 billion dollars were sent overseas between family and friends" says Nisanth V Issac, Chief Marketing Officer, ExTravelMoney.com.
When thinking about foreign exchange, the thought to look online or to search online for services is hardly there in a customer's minds. Traditionally, foreign exchange has been a brick and mortar business and even after 17 years of the Internet boom it still is largely absent from the online space.  Thomas Cook and Travelex are two well known names in the money exchange business in India. They provide an online foreign exchange booking option, but not a marketplace whereas, ExTravelMoney.com provides an online platform where a user has the freedom to choose and compare between the various money changers.
Product Differentiation and Competitive Advantage of ExTravelMoney.com
ExTravelMoney.com looks to provide a platform where customers can make an informed decision on foreign exchange by comparing various factors like price quoted for the service, reviews of the foreign exchange store and its proximity to the customer. Once a customer makes a decision, he/she can then book the service too from the ExTravelMoney.com platform.
ExTravelMoney.com has designed its services as a complete package, a one-stop shop for all foreign exchange needs.
A few other unique offerings from  ExTravelMoney.com:
Freeze Live Rates – Customers can lock in the exchange rate, which will be valid  throughout that day no matter how the currency rate fluctuates.
Rate Alerts – Set alerts to get SMS & Email notification, when a currency you are following goes above or below a certain rate set by you.
Door Delivery – ExTravelMcom offers door pickup/delivery services for foreign exchange. For example if you were to order currency exchange, the order can be placed online and the exchange can be made in the comfort of your home without you needing to visit the foreign exchange vendor. The requested currency will be delivered to you by the chosen foreign exchange outlet.
Status updates – ExTravelMcom periodically informs the customer on the status of the order or in case of changes if any. Emails and SMS are sent automatically to keep the customer aware about the current status of their order.
Any person with a phone and an internet connection can easily order foreign exchange from ExTravelMoney using the app available in both Android and iOS in addition to the web portal.
The Founders
ExTravelMoney.com was started by 4 people who thought that the foreign exchange business was inefficient and too old fashioned in its brick and mortar form. George Zachariah, the CEO, has more than 13 years experience in the Travel Money & Money Transfer business. He has worked with the leading banks & MNCs like Reliance Capital and Centurion Bank of Punjab. He is also the founder of Finex Foreign exchange & Equity Services Pvt Ltd.
Ajin Baby, the COO, Ashwin Narasimha, the CTO and Nisanth Issac, the CMO are tech entrepreneurs and engineers who studied in the same college. Together, they had previously co-founded Veeble Softtech which is a web infrastructure management company and has a client base spread across 130 countries.
The Inspiration
When Ajin had to arrange foreign exchange at the last minute for a trip to Amsterdam, he asked around and was pointed to the foreign exchange store of George. It was during these hectic moments of arranging foreign exchange that Ajin thought the present system had a lot of drawbacks and inefficiencies which could be solved by implementing a solution using Information Technology.
A casual chat with George about the present foreign exchange process again convinced him of the opportunity to set up a large scale online service in this industry. It couldn't have been easier since George also was looking to make the process efficient with a technological solution. The two got talking and thus the blueprints for ExTravelMoney.com were made. Soon Ashwin and Nisanth joined on board and the idea took a more solid shape.
The Current Team, Revenue and Traction
What began as 3 money changers and 2000 foreign exchange stores on the ExTravelMoney.com platform has grown to 12 money changers and more than 4500 foreign exchange stores across India.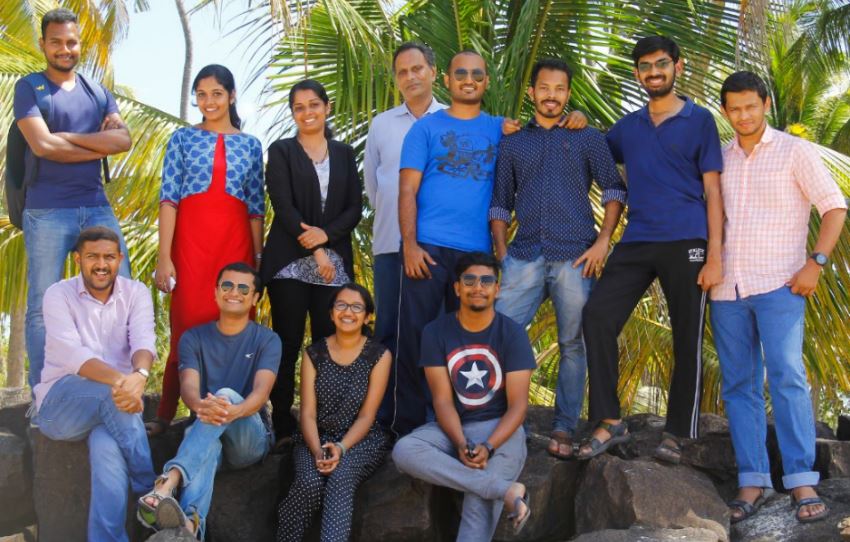 Currently ExTravelMoney.com has a team of more than 15 young individuals with a passion for technology and service to the society. Since its launch in December 2014, the startup has come a long way. Transactions through ExTravelMoney.com crossed the Rs 25 crore mark in July 2016 and are increasing steadily especially in light of the recent demonetisation drive by the government.
"One of the main problems of gaining traction was that the public was not aware that such an online foreign exchange platform exists to take care of their foreign exchange needs easily. The recent demonetisation drive helped us a lot as it curbed Hawala money and brought in more foreign exchange transactions under legal purview. Our traffic has grown organically" says George Zacharia, CEO of ExTravelMoney.com.
Challenges and the Learning Curves
The first challenges were to make ExTravelMoney.com as transparent as possible and provide the lowest possible rates to customers. These two issues, transparency and lower rates are tied to each other at the fundamental level and the team came up with idea to model ExTravelMoney.com as an open marketplace.
Simply put, when customer select their foreign exchange requirements, they are shown the rates quoted by money changers and banks near them, for that particular service. Usually a customer will go for the service which costs less and thus only the money changer offering lower rates would benefit more. This transparency in rates and costs leads to competition between money changers to grab customers thus driving the rates down!
What the Future Holds
Currently, ExTravelMoney.com has a great model in place to order foreign exchange, which is tweaked as per recommendations from customers for maximum ease of use. The startup is looking to increase the numbers and rope in more banks and foreign exchange vendors to join them and thus realize the benefits of easy customer acquisition while increasing the number of choices for customers.
"Foreign exchange is a universal necessity and thus we are looking to expand into markets abroad also within a span of two years. With the model and mode of operation already well established, now it's a matter of setting up shop in markets abroad and increasing our user base. We are targeting Southeast Asia first where we have a major customer base in the form of huge volume of students and travellers going abroad. Next in line are the Middle East, Europe and the US. Eventually we wish to facilitate low cost foreign exchange services for people all over the world." says Nisanth V Issac, CMO, ExTravelMoney.com
Also Read: Lending Market In India – Rise Of The Fintech Industry !