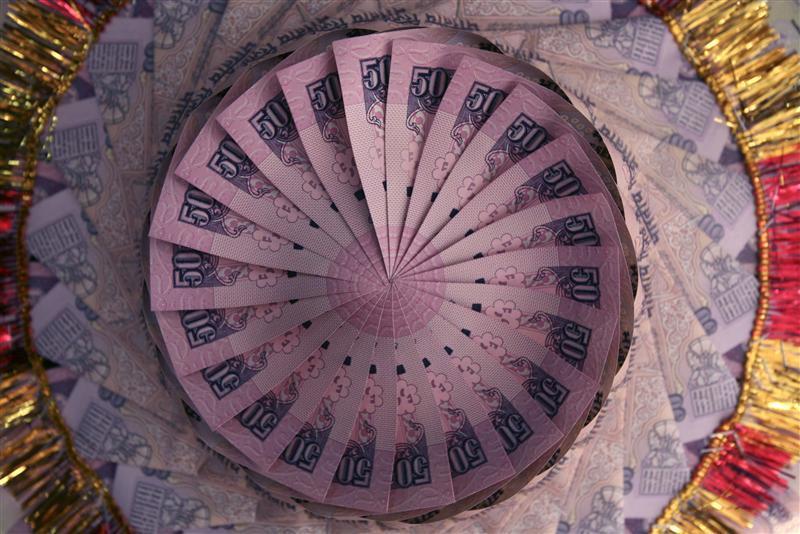 It would not be an exaggeration to state that the SME sector is one of the most critical contributors to the growth of the Indian economy.  Over 51.1 million SME units across the country contribute to about 37% of India's manufacturing output. The industry also contributes around 7% of the manufacturing GDP and 31% of the services GDP.
In spite of its large size, and the vital role it plays in the country's economy, the Indian SME sector suffers on account of adequate financial access. Lack of awareness, poor access to banking services, outdated data models, etc, force small businesses to cope with an unhealthy financial environment. As a result, many small businesses either close shop or rely on very expensive and complicated financing, largely from the unorganized lending sector.
The FinTech industry can solve a lot of these problems in a similar fashion to mobile industry changing the face of communications in India.
Geographical constraints are being overcome with technology by offering mobile-first platforms for easier access to capital as well as increasing the transparency. This has not been without challenges, though.
Roadblocks faced by the FinTech Industry
One of the major challenges that FinTech companies face in India is – lack of awareness about financial technology. A huge chunk of businesses depends on the grey market to meet their financing needs and stay away from banks with a notion that they are not eligible for any funds.
Related Read: Problems In Lending Market And How Technology Can Help Solve These
Many borrowers who deal with PSU banks have to deal with the antiquated technology which these banks offer. They do not realise how technology can help them access better options.
The other big issue is the lack of data sets available for the FinTech industry to verify the data in an online environment as well lack of regulatory clarity.
The changing scenario
FinTech firms are trying to alter the small business lending market by using technology to streamline the lending process, increase transparency as well as lower the cost of booking loans. For example, the introduction of India Stack should help the FinTech forms to verify Pan, Aadhar, and employment information in a digital fashion.
Another big step will be, availability of the Registrar of Company (ROC) date through APIs which can help in verifying the company's revenue and ownership information.
Some issues that the Indian FinTech companies are addressing in the SME lending landscape:
1. Credit-worthiness of the borrowers
Traditionally, banks as well as NBFCs relied on the CIBIL scores to judge the creditworthiness of potential borrowers. However, in India, for small businesses who do not have a bank account, analysing his or her creditworthiness remains an issue.
However, today, FinTech firms are using Tax data, Aadhar Card, bank statements, and social profiling as well as offering advanced credit scoring to decide the creditworthiness of loan applicants (apart from the CIBIL reports).
2. Ease of Access
FinTech firms have simplified the entire business financing process by taking it online. They are a one-stop destination for borrowers looking for financial solutions that match their specific needs. At the same time, small business owners are finding the FinTech platforms very easy to use. Further, the digital platforms give them 24-hour access to the lending products.
3. Transparency in lending processes and costs
FinTech firms have a very transparent loan process in place. Business loan applicants can keep track of their application at every stage along with an indicative pricing. Biz2Credit, for example, does not charge any registration or loan application fee and does not charge anything for using the business tools on the website.
Lenders are only required to pay a fee if the financing transaction closes. This fee depends on the size of the transaction.
4. Non-conventional borrowers
Using technology, new age FinTech companies are now catering not just to the salaried class, but to business owners and self-employed individuals as well.
Challenges apart, the Indian SMEs are seeing the brighter side of things! With initiatives such as 'Make in India', 'Digital India', 'Start-Up India' and more, there is optimism in the air.
With FinTech firms offering a wide range of services, Indian SMEs are also adopting a new approach to meet their financial needs. Be it online banking, payment wallets or lending services, SMEs are going online to meet their financial needs, capitalising on the rise of FinTech firms in India.
Related Read: Startups That Bet Big On the Fintech Space!
The last 6-8 years have seen a good number of such companies coming up. A report by Tracxn (an analytics company), indicates that there were 750 registered FinTech companies in India in 2015, of which, 174 were in that year itself.
Just like Europe and the U.S., India is also geared up to see expansions in alternative SME financing.
The new trends in SME financing such as analytics-based scorecard based lending, peer-to-peer lending, etc. are being transformed by the digital offerings.
The SME lending market in India is worth about $300 billion today, and digital finance is expected to constitute at least 10 percent of it. FinTech firms are leveraging this opportunity aggressively.
Biz2Credit aspires to be the leading player in the ecosystem to make access to finance easy, fast, much affordable and secure.
(Disclaimer: This is a guest post submitted on Techstory by the mentioned authors. All the contents and images in the article have been provided to Techstory by the authors of the article. Techstory is not responsible or liable for any content in this article.)
About The Author: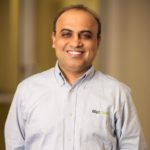 Rohit Arora, CEO and co-founder of Biz2Credit, is often quoted on small business lending by major news media, including the New York Times, Wall Street Journal, CNNMoney, and the Washington Post. He holds a Masters Degree from Columbia University and an Engineering Degree from India.
Under Rohit's leadership, Biz2Credit visualizes a growth of its customer base by about ten times in the next couple of years and is projected to go global soon.
Comments
comments