A firm representative for Meta Platforms Inc (META.O) said on Friday that the firm is looking into developing its own decentralised social media network for text updates that could serve as a direct rival to Twitter Inc., the company owned by billionaire Elon Musk.
"We're exploring a standalone decentralized social network for sharing text updates. We believe there's an opportunity for a separate space where creators and public figures can share timely updates about their interests," a Meta spokesperson told Reuters in an emailed statement.
The information was originally reported earlier in the day by the Indian business media site Moneycontrol.com, which provided the necessary data. According to the rumour, the decentralised social media protocol ActivityPub, which supports Mastodon, a competitor of Twitter, and other federated apps, would be backed by Meta's fresh content app.
Decentralized services like Mastodon are deployed on thousands of computer servers and are primarily controlled by volunteer administrators who link their systems together in a federation, unlike centralised networks like Twitter and Facebook which are controlled by a single authority—a firm.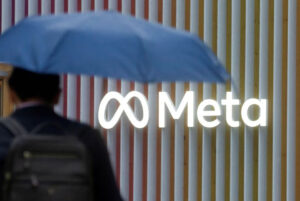 According to the Moneycontrol claim, Meta's new app will include an Instagram logo and enable customers to sign up or log in using existing Instagram credentials.
Previously, according to a Thursday statement from the photo-sharing website, Instagram, Meta's other site was down for a long time, but it has been restored for a variety of users following a prolonged outage. It also claimed that a technical issue that had continued for several hours had been fixed.
"Earlier tonight, a technical issue caused people to have trouble accessing Instagram. We resolved this issue for everyone as quickly as possible," Instagram said in a tweet.
More than 53,000 instances of users having difficulty accessing Instagram were reported by Downdetector, a site that tracks downtime. The website gathers performance reports from a number of sources, including platform problems that users have reported.
According to Downdetector, as Instagram was coming back online, the number of reports of interruptions in the United States had dropped to less than 1,000 and less than 100 issues have been identified in the UK, India, Japan, and Australia.
About Meta:
The American international technological giant Meta Platforms, Inc., doing business as Meta and was once known as Facebook, Inc. and The Facebook, Inc., is situated in Menlo Park, California.
The firm, among many other things, is the owner of Facebook, Instagram, and WhatsApp. It was founded by Mark Zuckerberg, Eduardo Saverin, Andrew McCollum, Dustin Moskovitz, and Chris Hughes. It generated revenue of 8,596.5 crores USD (as of 2020).
Comments
comments