The Facebook whistleblower who has been making the rounds on news platforms in recent days has finally been revealed to be an ex-data scientist at the social media giant. Frances Haugen made her first public appearance as the person who had filed anonymous complaints with federal law enforcers, alleging that Facebook had played a role in fueling the Capitol riots on January 6, during an interview on "60 Minutes" on Sunday.
Haugen says that the company has been notorious for always choosing its own benefit over "public good," whenever a need to make such a choice has arisen. While filing her complaints, she even made available Facebook's own research to back her claims of how the platform supports misinformation and hate.
Not Keen to Invest What Needs to be Invested
The whistleblower had joined Facebook back in 2019, after asking to be assigned to a sector of the company which deals with misinformation. During her stint at the firm, she came to realize how Facebook always chose "profit over safety." She is expected to testify before Congress on Tuesday, and hopes that the same will push the government to create regulations to govern FB's actions.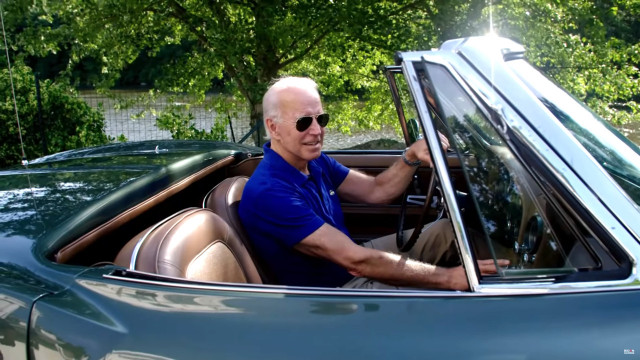 Facebook had set up some measures to safeguard against the spread of misinformation during last years presidential polls, but according to the whistleblower, the social media giant prematurely shut these safeguards, following current POTUS Joe Biden's victory.
Not only that, as the company soon proceeded to dissolve a civic integrity unit of which she was a part, causing her to realize that they aren't willing to "actually invest what needs to be invested" to prevent the platform from becoming dangerous. Haugen says that the measures were turned off, or their settings changed back to what they used to best, as soon as the elections ended.
Making the Platform Angry
Haugen has made at least eight complaints with securities regulators in the US, accusing Facebook of violating the law by withholding information pertaining to the risks that its network poses. Facebook also holds the right to take legal action against her by asserting that she had stolen confidential data from the firm.
While the firm has asserted that it won't be filing charges against Haugen for approaching Congress, the statement is rather vague, and leaves out any premise regarding whether or not they plan to legally pursue her for making the confidential data public.
In her complaints, she highlights how FB's algorithms work to promote hateful content on users' news feeds. She has also mentioned how in 2018, a change to the content flow ended up making the platform more divisive and "angry," something that was recently covered by the Wall Street Journal in its "The Facebook Files."
Thriving Off Enmity
Apparently, even though Facebook knew that the algorithm was leading to enmity among its users, it let the change stay, after noticing that the same kept users coming back, providing its platform a much-needed boost.
The root problem, the ex-FB employee argues, lies in the fact that the firm has built its very business around "driving engagement" from its user base spanning billions of people. And research data has repeatedly suggested that social media users tend to engage more with content that may be labeled as "inflammatory."
Involving People Ahead of a Legal Battle?
Haugen believes that "involving people" had become necessary, seeing as how Facebook has become "dangerous" in its current avatar. She fears that a "angry, hateful, polarizing content" tends to erode our trust in, and our "ability to want to care for" each other.
The leaked documents, along with the complaints, might be the beginnings of a major storm for the company, and so, it doesn't seem so out of place that executive Nick Clegg is trying to brace employees for potential charges. Should Haugen's testimony before Congress satisfy lawmakers, Facebook might soon itself embroiled in one of the most significant antitrust cases ever.
In response, Facebook spokesperson Lena Pietsch has come forward to claim that the company continously works to strike a "balance" between the rights of its users to express themselves, and the need to keep the platform positive and safe. She goes on to refute the allegations, even though Clegg's message to employees might suggest otherwise.
Not the Primary Cause
In an internal memo, the company's Vice President of Policy had informed employees that social media in general, and Facebook in particular, doesn't appear to be the "primary cause of polarization." But who's to say the platform didn't further aggravate the extremist sentiment on the platform, or fueled the spread of misinformation as a secondary cause?
Nevertheless, the exec went on to further hail Facebook's attempts at cracking down on hate speech and inflammatory content on its platform, while pushing back on the hundreds of thousands of documents that Haugen served as evidence to back her claims.
The Need to Investigate Formally
Haugen's testimony will be heard by a congressional panel led by Sen. Richard Blumenthal on Tuesday. The Senator believes that the Securities and Exchange Commission (SEC) should take her allegations against the social network "very seriously," and should be likely to "investigate formally," considering how the same may have misled even the firm's investors.
According to him, the hearing will also include the panel taking a look into how Facebook's products may be harmful to children. This is especially notable during the current scenario, after WSJ's "The Facebook Files" also detailed how Instagram, which happens to be a Facebook subsidiary, is toxic to the mental health of teenagers, especially teenage girls.
The Good, The Bad, and The Ugly
The report highlights the fact that even though Facebook's researchers had been aware of how harmful the image-sharing platform can be, they chose not to take any action to rectify it. While the publication had not been able to actually bring forward the internal documents to support its stance, Haugen ended up helping out, providing a number of much-needed document proofs to show just how toxic Instagram can be.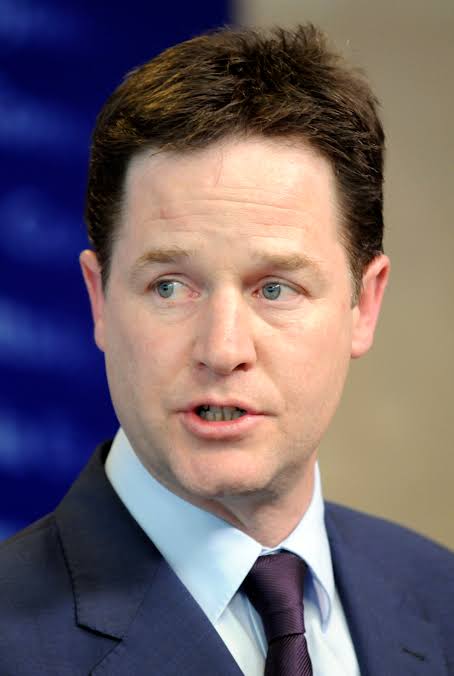 Interestingly, in his memo, Clegg had admitted to internal data showing that Instagram is harmful, but he didn't fail to address them in a deft manner, neither accepting nor denying anything. He said that with billions of users comes the possibility of "the good, the bad, and the ugly" showing up on the service, but Facebook's job is to "try to mitigate the bad, reduce it, and amplify the good." While he did agree to the fact that internal data shows that Instagram can aggravate body image issues among teens, he also said that Facebook won't be able to eliminate the problem, even though it will try to "mitigate" it.
It remains to be seen what Congress will think of his words, once they hear Haugen' testimony and check the evidence that she presents.