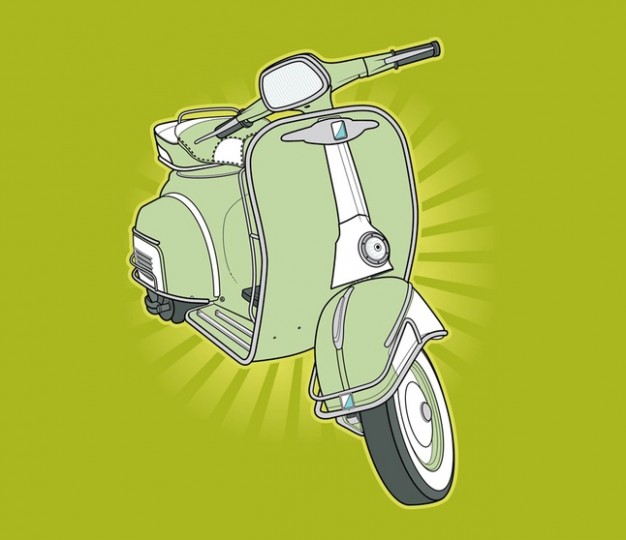 India is one of the largest consumers of the energy in the world. As per the stats, India is currently the world's fourth largest consumer of energy, trailing China, the United States, and Russia (with a total energy consumption of 638 million tons of oil equivalent). Most of the country's energy demands are met by production of coal and import of crude oil. India is the fourth largest importer of oil and the 15th largest importer of petroleum products and LNG globally.
However, these energy sources pose a serious threat to environmental conditions across the countries. Cities like Delhi, Mumbai and Kolkata are already suffering from excessive pollution due to burning of coal and petroleum in the vehicles. Moreover, India has emerged as a global leader in promoting renewable energy sources and tackling global climate change. This has compelled government to take initiatives to encourage adoption of renewable and sustainable energy sources. Currently, the country is sharing a very ambitious goal of increasing access to clean energy sources which also incorporates government's plans to promote electric vehicles as a mode of transport which are pollution free.
The Indian Government is playing an active role in promoting the adoption of electric scooters by offering various incentives, such as capital and interest subsidies, viability gap funding, fiscal incentives etc.
The government's green subsidy on electric vehicles- electric cars and scooters both, is one major step towards this. Today, we bring you 10 interesting facts about Electric Scooters in India.
Related Reads: 2 Young Engineers Are Changing The Future of Electric Scooters Forever – The Ather Energy Story !
The National Electric Mobility Mission Plan (NEMMP 2020)
NEMMP was announced by Indian government to incentivize use and production of electric vehicles (EVs) in India. The plan is launched with a mission to mitigate adverse environmental impacts of vehicles and to enhance energy security. EVs could have positive implications for national energy security and local air quality. As per the Press Information Bureau, Government of India, Government aims to provide fiscal and monetary incentives to kick-start this nascent technology. With the support from the Government, the cumulative sale is expected to reach 15-16 Million by 2020. India aims to have seven million electric vehicles on the road by 2020.
FAME India Scheme
FAME India – Faster Adoption and Manufacturing of Hybrid and Electric vehicles in India – is a part of the National Electric Mobility Mission Plan 2020 of the Indian government in the Union Budget for 2015-16 with an initial outlay of Rs. 75 Cr. Under this scheme, government announced that it will offer incentives on electric and hybrid vehicles of up to Rs 29,000 for bikes and Rs 1.38 lakh for cars.
As per the scheme, depending on technology, battery operated scooters and motorcycles will be eligible to demand incentives ranging between Rs 1,800 to Rs 29,000.
Low battery life and speed
Due to high-maintenance nature of few of the firstly launched electric scooters in India, it is now a popular belief that electric scooters a have a very low battery life and high maintenance cost is required. Another misconception is about low maximum speed which the electric scooters can attain. This belief has actually reduced the adoption rate of electric vehicles. It is worth noticing that, if maintained as per the company guidelines and warranty terms, e-scooter and bike sealed lead acid batteries can last for up to 12-15 months without any problems. Electric vehicles have the highest torque level, even greater than that of vehicles with IC engines, as there is no loss of energy by combustion of fuel. (Source- auto tech review)
No License! No Registration!
In India, Scooters that have their top speed capped at 25km per hour need not to be registered by the road transport authorities. Also, since they are not motorbikes, you also do not have to worry about obtaining a license to drive it on the road.
Myth- expensive! Fact- cheaper!
It is a popular belief that electric scooters are very expensive which in fact is just a myth. Typically, the average price of an electric scooter ranges between Rs30,000 to Rs50,000. And after the subsidy by Indian government, the prices have slashed to a low value. These prices are comparably low when compared to motorcycles which usually cost more than 50,000.
An assembly hub
Most of the electric scooters running on the roads are not manufactured in India. The production companies actually build parts in China and import them to assemble in here. Also, these companies aim to provide scooters for people who cannot afford entry-level petrol scooter. This actually results in compromise in the quality of the built scooter- range and maximum speed is low, suspension and battery life is of poor quality etc. also, these scooters fail to meet design requirements and accordance to run on Indian roads when they are only assembled here.
Ups and Downs
Despite all the efforts of Indian government, sales of the electric vehicles have reduced in the country. As per the reports, in year 2014, the industry was expected to sell around 24,000 units as compared with 43,000 units sold in 2013 which is almost half of the total sales in 2013 (including two-wheelers and four-wheelers). Also, the number of electric scooter manufacturers (vehicles in general) reduced drastically in the country.
An attractive market right now
The current market for Electric scooters is very small in India. Nevertheless, due to government's support and various initiatives taken by the government, industry has been able to attract much of attention from the investors. Currently, the electric vehicle industry in India is extremely attractive market. Indian multinational automobile manufacturing corporation Mahindra is betting big on its two-wheeler business and has invested to expand its product portfolio and set up new research centres across the globe.
Also, there have been few startups coming up in electric scooters segment which aim to revolutionize the industry. Ather Energy, Gravity Automotive are few to name. These startups have managed to pull investors to grow their business. Ather Energy has raised $13M in 2 Rounds of funding from 3 Investors including Flipkart founders and Tiger Global Management.
Advancement in the Technology
The new-age startups are focusing on developing technology enable electric scooters. The prototype of the electric scooter developed by Ather Energy will feature smartphone connectivity, different driving modes, and navigation. The company is also planning to add information on real-time traffic data. In an extensive interaction led by the company, it was found that electric vehicle owners love the technology presently being offered in India but do not like the design. With incorporation of technology and perfect design, these electric scooter manufacturers aim to tap into the market.