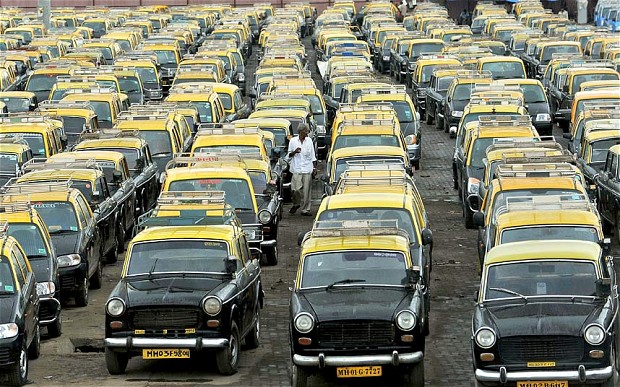 9 January, 2016, Mumbai: As soon as one recalls Mumbai, the first thing that comes in his mind is not Gateway of India nor Bollywood but its traditional Kaali-Peeli cabs (Black-Yellow cabs). In this cut throat competition, its seems like the oldest cab service of the city is losing its charm due to competitors such uber, ola etc. In order to get back on to the track, two biggest taxi  unions of Mumbai have locked horns with the competitors. They have come up with an app called 9211 which offers an instant cab service at government approved rates to its customers.
Since the venture is in its initial stage, unions have decided to take only cash payment but official have indicated that they will soon going to come up with an online payment option as well. Commenting on the development, Prem Singh, Leader, Mumbai Taxi Association said, "All kali-peeli drivers (totaling 35,000 in MMR) will be asked to enroll for the app, which ideally should be used by customers to book taxis across the city. We will provide our customers a service at their doorstep."
In an interesting move, last year, Ola tried to incorporate these traditional Kaali-Peeli cabs into their network. The company had also launched a cash payment mechanism to attract the customers. The idea didn't hit the right nail and out 35000 Kaali-Peeli cabs, only 2500 decided to go with Ola.
The newly launched app will provide rides to its customers on government approved rates (Rs 22 for first 1.5 Kms). It will also provide other features such as SOS button and GPS tracking and the each trip will be monitored via centralised control room.
Image-telegraph
Comments
comments