Fan tokens are a type of cryptocurrency that grants holders access to a variety of fan-related membership benefits such as voting on club decisions, incentives, item designs, and one-of-a-kind experiences.
Fan tokens are cryptocurrencies that allow holders to have access to a variety of fan-related membership benefits such as voting on club decisions, prizes, item designs, and one-of-a-kind experiences. Sports clubs, music fan clubs, and other groups can utilize them to democratize and coordinate experiences, form club leadership, and more.
Fan tokens, unlike NFTs, are totally "fungible" or interchangeable. This means that the tokens, like fiat or cash, can be swapped for sports club merchandise, VIP experiences, and other items. They also play a significant part in tying the club community together with another team-branded item of fandom.
Fan tokens are cryptocurrencies that aren't always underpinned by the fundamental value ideas of Bitcoin or Ethereum. They are valued based on how much fans value the ability to participate in the club and earn special rewards.
The Chiliz token was the first and most well-known fan token, sparking an explosion of additional tokens such as the Manchester City Fan Token, AC Milan Fan Token, Juventus Fan Token, and many others. These currencies provide a completely new use case for cryptocurrency, as innovation in the blockchain ecosystem reaches new heights.
Cryptocurrencies come in a variety of forms. You've definitely heard of Bitcoin, which serves as both a payment and a store of value, and Ethereum, which can be used to pay for things but also serves as a platform for other initiatives.
However, another sort of cryptocurrency functions more as a reward system. These cryptos, known as cryptocurrency fan tokens, differ from Bitcoin and Ethereum in that they provide users with membership benefits for football clubs, YouTube content providers, musicians, and others.
So, what exactly is a cryptocurrency fan token, and is it worthwhile to purchase one?
What Are Fan Tokens and How Do They Work?
Fans can purchase digital tokens and exchange them in the same way as they would other cryptocurrencies. When trading, the seller usually determines the price of a fan token. It is also subject to change based on market movement and the popularity of the token at the time.
When users obtain a certain number of fan tokens, they are given the ability to vote on a variety of issues concerning their favorite club. The issues on which fans can vote vary depending on the team, but they may include:
Merchandise design for a club
Tour bus layouts
Ticketing is important.
Locations must be matched
MVP award categories
These bonuses allow fans to feel more connected to the team they already support, and they provide an extra sense of pride and prestige because their fan tokens are likely to increase in value as the club grows.
Depending on the project, crypto fan tokens might signify a variety of things.
Socios, the world's largest cryptocurrency fan token platform, currently allows sports clubs to establish cryptocurrencies for their fans. Socios, for example, features crypto fan tokens for soccer clubs such as Manchester City, Paris St. Germain (PSG), and Juventus, Formula One teams Aston Martin and Alfa Romeo, eSports teams such as Heretics and OG, cricket clubs from the Indian Premier League, the New England Patriots, and others.
Lionel Messi's PSG signing fee did, in fact, contain part of the club's cryptocurrency fan tokens!
When a person purchases crypto fan tokens for their favorite team (or simply as an investment), they have the ability to vote on numerous issues at their club.
Fan tokens help to form an exclusive community of the most devoted fans. They provide a new avenue for fans to participate in an engaging voting and rewards system. The more fan tokens you own, the more influence you have over the club and the more devotion you have to your team.
How to Purchase Fan Tokens
To obtain fan tokens on the Chiliz network, fans must first purchase CHZ on a cryptocurrency exchange.
There are, however, fan tokens available outside of Chiliz and its Socios.com website.
These tokens are unique to a team or club and are valuable digital assets that allow access to an encrypted ledger of voting and membership rights ownership. CHZ tokens can also be used to buy and sell various fan tokens on Socios.com. Chiliz.net — their in-house exchange and trading platform – accepts fan tokens for exchange against CHZ.
Some fan tokens can be found on popular centralized exchanges, but others may not be certified or substantial enough to be listed just yet. In this instance, fan tokens could only be traded or swapped on decentralized exchanges (DEX) such as PancakeSwap. To trade for fan tokens on DEXs, you must have a cryptocurrency.
Chiliz, the largest fan token, is presently available for purchase on platforms such as Binance.com, Huobi Global, Bithumb KuCoin, Chiliz, Coinbase Pro, etc.
What Exactly Is Chiliz?
Chiliz calls itself "the world's premier blockchain financial supplier for sports and entertainment." Chiliz (CHZ) is the most widely used fan token platform to date, and it has its own blockchain. Chiliz also created the Socios.com platform, which allows fans to interact with their favorite teams and organizations.
CHZ is the Chiliz network's native ERC20 utility token that is protected by the Ethereum blockchain and serves as the digital currency for the Chiliz and Socios.com platforms.
Chiliz is widely credited with the creation of a new type of cryptocurrency – the fan token. When supporters arrive on the Socios.com platform, club partners organize a Fan Token Offering (FTO) – a period during which fan token pricing is determined and made available to fans before they enter the marketplace.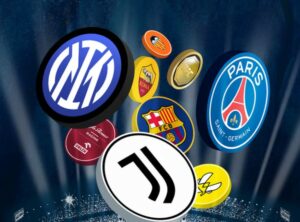 Ownership permits supporters to vote on a mobile platform and serves as a ticket into an exclusive inner circle of fans who share a love of the team and the sport (or other categories like music). The more tokens a fan has, the more power they have in their vote (with a higher fan ranking), propelling them ahead via several reward tiers until they have access to the most valuable VIP advantages available.
Football teams want to employ Socios.com as part of their fan engagement strategy to continue to strengthen their global fan populations, particularly in Asia, where the football fan community is rapidly expanding. Socios.com connects clubs to their fan bases, ensuring extra revenue streams that are digital, secure, transparent, and completely integrated with the real fan experience.
The CHZ Token powers the Socios.com platform, which allows fans to utilize tokens to participate in polls and surveys and earn prizes for active interaction.
To participate in FTO, the initial sale of fan tokens, and to access the Socios Locker Room — an area to tempt new club members, users must have CHZ tokens.
How to Recognize a Fan Token
Fan tokens are commonly utilized as a component of fan clubs and sports clubs. They vary from other cryptocurrencies such as Ethereum or Chainlink in that they do not solve the same financial or technical issues. In other words, they are more of a recreational, reward-based token.
Here are a few fun mementos from both sports and music:
Tokens for KPOP Fans
Fan Token for the Professional Fighters League
Token of Support for Paris Saint-Germain
Token FC Barcelona Fan
Fan Token Galatasaray
Should I Purchase Fan Tokens?
Many people still consider cryptocurrencies to be a high-risk investment. The crypto market is already known to be unpredictable, and meme currencies are particularly vulnerable to price swings. However, the tremendous risk does not always imply great profit, as certain fan coins' prices may explode if they catch on and become even more popular.
When making any investment, it is always best to thoroughly consider the value and solutions provided by the product. Fan tokens may be less of an investment and more of a buy-in to the perks that sports teams might offer.
Cryptocurrency fan tokens are a risk, just like any other cryptocurrency investment. According to a BBC article from 2021, soccer enthusiasts invested $300 million in cryptocurrency fan tokens, albeit the value of some tokens has plummeted dramatically since their launch.
However, some fan tokens have outperformed Bitcoin in terms of returns, with tokens from Inter Milan (Italy) and Trabzonspor (Turkey) outperforming Bitcoin until 2021.
Furthermore, in many situations, the issuing sports club or team retains a significant portion of their tokens, distorting the market.
Crypto fan tokens for Manchester City (UK) and Lazio (Italy) fell by 50% and 70%, respectively, despite their relatively high launch pricing.
According to the BBC investigation, the top 13 teams on the Socios platform possess a total of $1.9 billion in tokens, while supporters own only $367 million. The clubs issuing the tokens wield enormous leverage over any possible investors, which any potential crypto fan owner should bear in mind.
Finally, the benefits for crypto fan tokens associated with sports are restricted in scope. Experts argue that the risk-to-reward ratio (i.e., how much you must pay to have a say in how the club is operated) is also heavily skewed in favor of the clubs, which practically suffer zero risk.
Always do your homework before investing in cryptocurrency.
Cryptocurrency fan tokens are an intriguing concept. On the one hand, you're becoming closer to your favorite sports team or assisting your favorite YouTube creators.
Your investments, on the other hand, are always in danger. Despite the entire crypto fan token market expanding in value throughout 2021, and with many analysts anticipating a hopeful 2022 and beyond, there is no predicting what a cryptocurrency or cryptocurrency market would do.
As a result, never invest more than you can afford to lose, and always conduct a thorough study before making a decision.
I hope you found this article interesting and helpful. Share this article with your friends and families and let me know about your favorite fn token in the comment section below.
Comments
comments