On Tuesday, one of Japan's most prominent fast-food companies said that a top executive had been sacked for allegedly suggesting a marketing plan of getting "virgins addicted" to the company's products.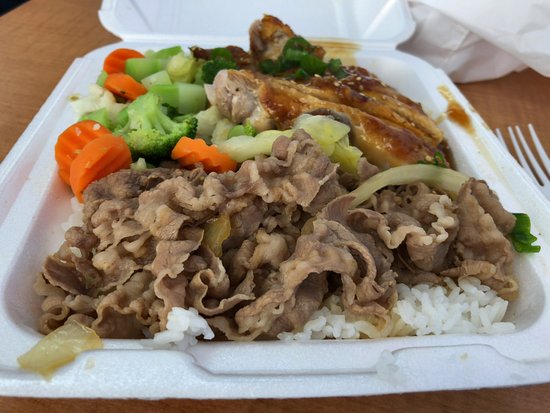 Yoshinoya, which owns a network of eateries in Japan and internationally that serve cheap beef bowls, did not immediately confirm Masaaki Ito's exact remarks.
The employer stated he was fired for "extremely unacceptable words and deeds," according to a statement.
Ito is alleged to have suggested that the company should strive to "addict virgins" to Yoshinoya's food since "once men treat them to expensive meals, they won't eat beef bowls any more."
An individual who claimed to have attended a university lecture where Ito spoke uploaded his thoughts on social media.
Outrage over the comments on social media networks led to the termination.
Former Japanese Communist Party politician Saori Ikeuchi slammed the statement on Twitter, calling it "blatantly sexist" and "disgusting." Ito looked to be denigrating Yoshinoya's food, according to other users.
One Twitter user remarked, "What's equally incredible is how little pride and affection he has for his company's own products."
In worldwide gender equality rankings, Japan frequently ranks towards the bottom. The World Economic Forum's Global Gender Gap Index ranked it 120th out of 156 nations in 2021.
Despite the fact that women in the country are well educated and active in the workforce, there is minimal female representation at the highest levels of industry and politics.
High-ranking executives and politicians have already made sexist gaffes, including as Tokyo Olympics chief Yoshiro Mori's resignation before the Games after he suggested women speak too much in meetings.
Yoshinoya is a Japanese international fast food corporation and the world's second-largest gydon (beef bowl) chain. In Japan, the chain was founded in 1899. Its motto is "Tasty, low-priced, and quick"
Yoshinoya's logo, which resembles a bull horn, was created by the company's founder, Eikichi Matsuda. The bull's horn was inspired by the first letter of Yoshinoya's English name, "Y." The rope around the horn depicts a "Yokozuna" (equal to "winner") in Japanese sumo wrestling, which represents the quality of the food served in Yoshinoya. The rope that surrounds it is made up of 27 rice grains. Yoshinoya is supposed to provide the "greatest beef bowls," according to the logo.
During the 2019–20 Hong Kong protests, anti-government protestors targeted Yoshinoya outlets in Hong Kong, which were boycotted and trashed. Yoshinoya's licensed franchise in Hong Kong and Mainland China is operated by Hop Hing Group (Beijing and the cities in Southeast China). Protesters chastised the company's CEO, Marvin Hung, for attending a pro-Beijing rally for Hong Kong police.
Comments
comments