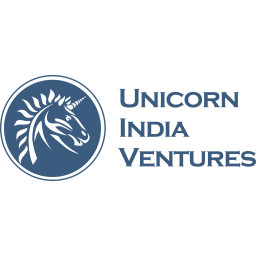 24 September 2018, India:
Mumbai-based VC fund, Unicorn India Ventures, has signed Federal Bank as anchor LP for its Rs 600 crore Venture Debt fund.
The Bank has agreed to invest in Unicorn India's Venture Debt fund, which is expected to announce its first close this quarter. Unicorn India Ventures launched their maiden Venture debt fund last November to meet the increasing demand for debt capital from entrepreneurial ecosystem.
Mr M Damodaran, Chairman, Unicorn India Debt Fund, said, "In Federal Bank, we have an ideal Anchor LP for our venture debt fund. We seek to establish a complete 360″ relationship with our Anchor for mutual benefit".
The venture debt fund would look to invest in up to 12 startups a year with the investments likely to begin in the 3rd quarter of the financial year. The venture debt fund market over the last 2 – 3 years has seen a fast growth trajectory with large startups like Myntra, Faasos, Flipkart, Curefit, Furlenco raising sizeable debt funding rounds. Encouraged by this high demand, there is considerable interest from financial institutions, banks and family offices to invest in this asset class.
Mr Ashutosh Khajuria, ED & CFO, Federal Bank, said, "Early stage ecosystem is where the action is and over last year, there is an increasing demand from entrepreneurs to raise debt for meeting their growth milestones, which traditional lending system is unable to meet. That is why we believe, we can associate with these entrepreneurs and meet their debt needs by partnering with a like minded team which we found at Unicorn India and decided to come on-board as an anchor for their debt fund."
The debt financing market for Indian startups stands at roughly Rs 1,000 crore annually, which is currently not being serviced by the traditional banking system. But the emergence of Venture Debt funds in India, will address the gap between equity and debt financing needs of entrepreneurs and help them keep a large chunk of their equity while providing additional runway to raise bigger follow-on rounds of equity at much higher valuations.
(Source – Unicorn India Ventures, Image – Crunchbase)
Comments
comments