With the mastery of creating and propelling effective items in an Entrepreneurial domain, Mr. Abhishek Dhawan has committed his whole profession to offering amazing administrations and expected results to his business accomplices. Being extremely capable towards executing his errands, he keeps on boosting and show his delicate abilities.
Profile
He has a bachelor degree in computers from Pune University after first being a dropout for couple of years.  Due to his concern and decency, he has been able to understand the need to develop the rural masses by means of software and web applications. This thought prompted the start of Feelsofts, which expects to concentrate on basically three regions: Web, Software and Education. Rather than running behind the employment like masses he opened doors for him and individuals. Feelsofts helps programming engineers make inventive arrangements utilizing new innovation. It fulfills the objectives by consolidating hands-on improvement, preparation, exchange learning and aptitudes to the group.
His story is quite interesting. It is said that where there is will there is a way. The story starts from a drop out by choice to an entrepreneur. Mr. Abhishek started his journey at the age of 18 and his professional journey began at the age of 20 when he dropped out. Instead of pushing on to same classes that least interested him he chose to move on to something new that interested him more. Less sure about everything, he started a firm named as Feelsofts. He was not sure about the startup but he was confident about the business domain he was working in. The only thing that kept him moving was that he thought Indian rural market had lot of potential for Information technology and software industry. Like every other business there were lot of challenges, starting from less availability of market resources to non-techno clients in rural area. But he didn't stop at hurdles.
Challenges Involved
Starting the business in the rural area and expanding to it what it is now, was itself a major challenge as people were not a techno geek. Many of them were unaware of what a software is and how could it change their business.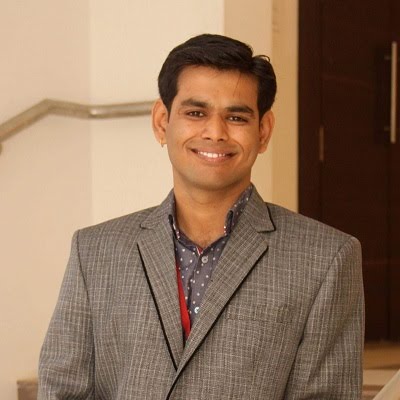 He understood the requirement and hurdles of business like the need of regional languages in software, Easy GUI for use, etc. He and his team developed the products considering all the above factors. Also, they developed the products on standard guideline so it could be Globally Accepted. In initial stages they went to people, showed the prototype, ran a live demo amongst many other activities. They made them realize the potential software had and how it would transform their business to time saving one. The result was jaw dropping as people started accepting products. There was huge demand for the software's and web application that firm provided.
Quality Of The Work
After being doing on the software he gained his firm the ISO 9001:2008 certification in the area of quality of software products. Also with this he earned many awards in the business area like he was awarded youth icon title, etc.  Mr. Abhishek had an interest in development of academics, so that student's gain becomes more productive.  To achieve this motto, he made MoUs with many academic institutions providing Industrial training to their students. The idea behind the Industrial training was to prepare the students to be world ready, to be more specific industry ready. The youth of his age i.e. 23 were seeking for job, while Mr. Abhishek created job opportunities for rural youth.  As a part of company's SR, he had done many social events like Feelsofts was one of first firm to organize international conference at rural place named as IESRC (International Engineering & Science Research conference)