Legendary Formula One Team, Ferrari has broken its ties with the Crypto Sponsor, Velas. The move indicates the decreasing interest of Formula one world in Crypto.
Wave of Crypto Resistance
The decision to end the partnership with Velas might be part of the wave of crypto resistance in F1. After Mercedes cut off its ties with FTX a few months back following a major slump, Ferrari may have considered taking a similar step. It seems no team wants to be associated with the decreasing hold of crypto in the market.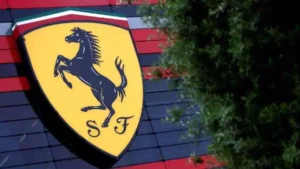 The long-term deal announced at the end of 2021 has thus lasted only one season. Besides Velas, smartphone chip manufacturer Snapdragon has also fallen by the wayside. It has not been confirmed whether the breaking of the deal has to do with the uncertain crypto market, but it would be a logical reason.
While the last year or so saw multiple teams signing up Crypto and blockchain partners, this might be a reversal of the same wave. Though there is no official confirmation statement from the team yet, fans may get an idea upon seeing their 2023 car livery. According to Ferrari's website, Velas was a blockchain network "that was actively striving to be certified as a climate-neutral blockchain."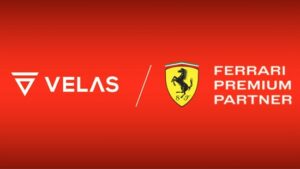 This relates to one of the factors – among many – that has generated such hostility towards cryptocurrency in Formula 1. The environmental impact. In this sense, Velas was apparently working to differentiate itself from the rest of the market. Regardless of this apparent environmental awareness, what was initially a "multi-year deal" between Velas and Ferrari appears to have ended prematurely.
Coinmarketcap shows a significant drop in the market value of Velas, which may be the reason for the end of this partnership. Ferrari announced Velas as a Premium Partner in December 2021, so surely there's been a big enough downturn for that partnership to end. Based on last year, the presence of NFTs and crypto companies in F1 is expected to decrease in the coming seasons.