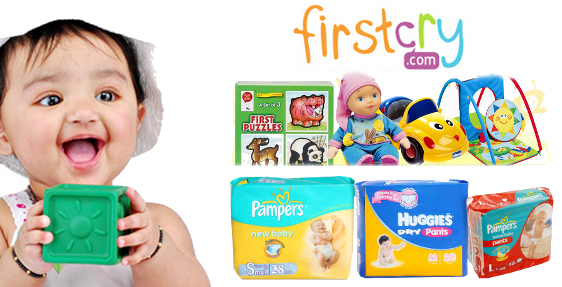 6 February, 2016, India: FirstCry (Parent Company Brainbees Pvt Ltd) has recently acquired US $26 million funding in its series D funding round. The round was headed by San Fransico-based Valiant Capital Partners along with existing investors IDG Ventures India, Vertex and SAIF Partners.
Sharing his views on the investment, Chris Hansen, Managing Partner, Valiant Capital Partners "Supam and Amitava (co-founders) are seasoned entrepreneurial leaders who have demonstrated their ability to build and scale-up a world-class organisation. We have been highly impressed with FirstCry's leadership and believe it is becoming one of the marquee e-commerce brands in India".
An exclusive ecommerce platform for baby and maternity products, FirstCry has grown as a multiple channel retailer and currently it is available on web, mobile and offline segment.
Commenting on future plans, Supam Maheshwari, Founder and CEO of Brainbees said, "We plan to use the funds to focus on expanding our leadership across all channels (online, mobile and offline), as well investing in the growth of our private label business."
Brainbees was founded in 2010 and now has over 100 FirstCry-branded franchisee stores across 85 cities in the country. It also has distribution partnerships with over 5,000 hospitals.