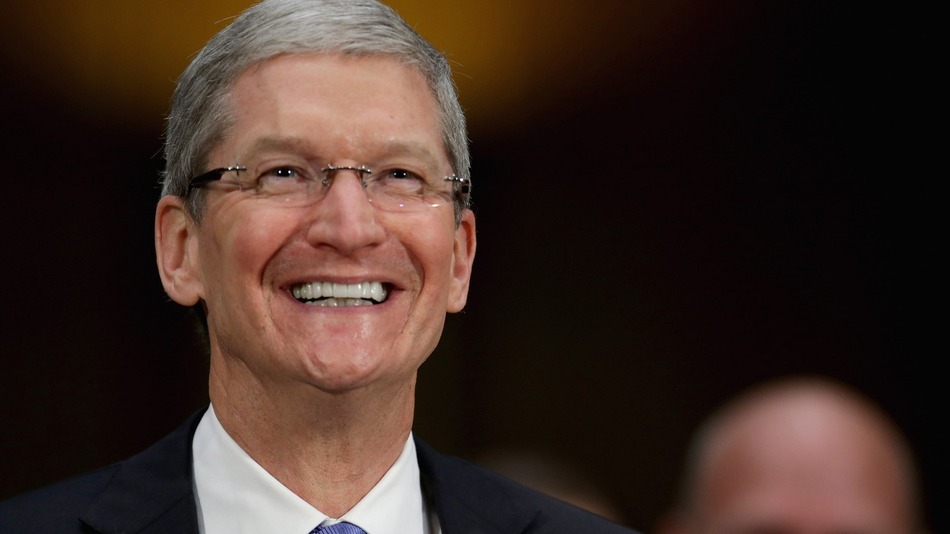 Tim Cook, who took over Steve Jobs as CEO of Apple Inc on 24th of August 2011 is set to complete five years of his term this year. In an interview with The Washington Post, Tim revealed about how his journey was with apple for the last five years. Washington Post recently interviewed Tim about his journey with Apple as the company's CEO. During the start of the Interview, Tim said, "It feels like it was yesterday in some respects,"
Apart from Tim's milestone, another milestone is set to arrive to be at par with each other – the iPhone, which was launched by Steve Jobs scaled up massive growth during Cook's tenure. This also led Apple to shoot up valuations and was responsible for nearly two-thirds of Apple's revenue in 2010.
However in later future, the sales of iPhone tanked 23 percent from a year ago that led to a 14.6 percent drop in overall company's revenue. This sales drop further cost the company's quarterly drop in sales after 13 years of growth.
"The obvious things are we have more employees in the company. The company is four times larger in terms of revenue since 2010. The company expanded the iPhone lineup. That was a really key decision, and I think a good one. We've gone into the Apple Watch business, which has gotten us into wellness and in health. We keep pulling that string to see where that takes us. Lots of core technology work has been done," Tim said when asked about the changes that took place since his tenure as CEO.
"Think of a traditional CEO as being divorced from customers. A lot of consumer company CEOs — they're not really interacting with consumers," Tim's statement on not being a traditional CEO.
"I also think that the traditional CEO believes his or her job is the profit and loss, is the revenue statement, the income and expense, the balance sheet. Those are important, but I don't think they're all that's important. There's an incredible responsibility to the employees of the company, to the communities and the countries that the company operates in, to people who assemble its products, to developers, to the whole ecosystem of the company. And so I have a maybe non-traditional view there," Tim added.
"I get criticized for it some, I recognize. If you care about long-term shareholder return, all of these other things are really critical."
Tim also addressed about social responsibility and the culture that has evolved, Tim said, "We have talked about things and been more transparent about what we're doing — not on products: We try to be as secretive as we've always been on products, although it's increasingly difficult to do that."
We've had environmental work going on at Apple for decades, but we didn't talk about it, and we didn't set aspirational kind of objectives. We used the same philosophy we do with our products, which is you unveil them when you've finished
But we stepped back and re-evaluated that and said, "You know, if we wait until you do that, we're not helping anyone else get there, too".
Tim also answered about his op-ed article on The Verge wheen he declared that he was a gay. "I was thinking about kids. I was getting notes from kids who knew I was gay, or assumed I was, because of something they had read on the Web. And they were kids who were distraught. Some had been pushed out by their families. They thought they couldn't achieve anything. They couldn't do anything," said Tim.
They were seeing the national discourse around it and feeling isolated and depressed. And I just thought — I've got to do something.
For more, do not forget to read the whole interview on The Washington Post.
Comments
comments