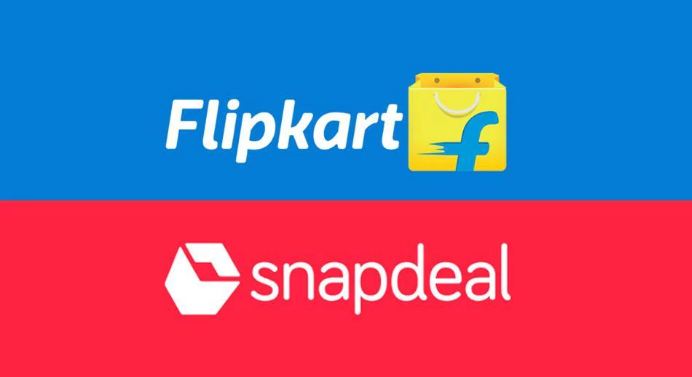 13 June 2017, India:
The historic Flipkart-Snapdeal merger has been the talk of the town since last couple of months. It has come to a stage where it might face one final hurdle and that's Foreign Exchange Management Act (FEMA).
Flipkart is an Indian company they say, then why FEMA? Flipkart Pvt Ltd. is based in Singapore. In the proposed all-stock deal, estimated at $700 million-$1 billion, shareholders of Snapdeal would receive Flipkart stock. But the issuance of shares by Flipkart Singapore to Indian shareholders of Snapdeal would need a specific permission from RBI. Otherwise, the transaction, in the strict legal sense, could be construed as reverse round-tripping and breach of FEMA rules, according to senior lawyers and finance professionals ET spoke to.
Flipkart's other domestic units include Flipkart Payment Gateway Services Pvt. Ltd, Flipkart India Pvt. Ltd, Flipkart Digital Media Pvt. Ltd and Flipkart Online Services Pvt. Ltd. Snapdeal's overseas investors, including Japan's SoftBank Group, China's Alibaba Group and Foxconn Technology Solutions, among others, will be offered stakes in Flipkart's Singapore-based holding company.'
Flipkart has continued to dominate the Indian e-commerce marketplace followed by Amazon India. Paytm and ShopClues battle for the third position whereas Snapdeal has lost quite a margin and is now fifth in the rankings.
Flipkart recorded an average of 5 lakh shipments every day while Amazon closed in with about 4.5 lakh daily shipments. Snapdeal which was third on the list last year, saw its volumes dip significantly to 30,000 a day from a high of 1.5 lakh daily shipments in March 2016. (Source- ET/Image- HT)
Also read- Top Retailer Flipkart Signs Non-binding Termsheet for Snapdeal Merger
Comments
comments