The German court had stated that Ford has violated the wireless technology patents in the country. The automaker is now banned from nationwide sales and production on to established internet connection. The ruling indicates the existing tension between tech firms and automakers to include royalties like the technological features. Like the navigation systems, self-driving cars, and vehicle communication to advance autonomous driving.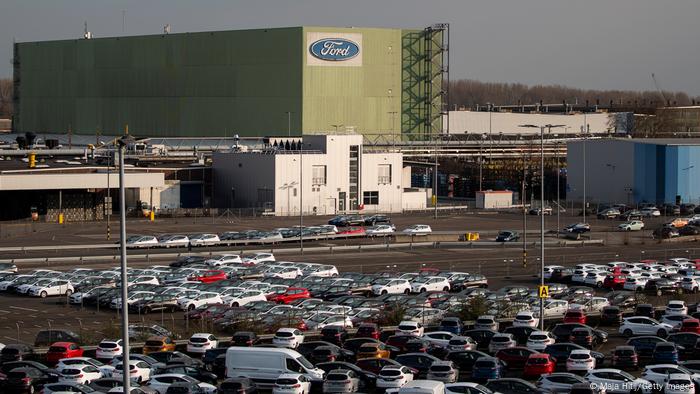 The verdict is not yet legally binding and the automaker can appeal again in the Munich regional court. But they need to add a 227 million euro ($240 million) security payment by the plaintiff- Japan's IP Bridge. Only then the appeal will become provisionally enforceable. Ford said in an emailed statement, "Reason of this court case is the licensing of standard-essential patents for LTE networks. Since we did not yet have received the written opinion of the court, we do not want to comment on this matter at this time,"
The automaker is being sued by eight owners of 4G mobile communications patents. The names related to the case were not revealed, it is known that the case was bought by the Japanese intellectual property management company IP Bridge. The recent advancements in vehicles include various features. Communication chips are essential for cars to be connected. Not just Ford, but other automakers are also under pressure from the communication industry on this aspect. Volkswagen was sued by IP Bridge in the Munich court as well. Which, the German automakers solved the issue by purchasing the patent license from a platform. Avanci handles bundles from 48 owners, including Volkswagen patent.
Patents issues
A similar patent dispute over connectivity tech is also known to be bought by Sharp and Nokia. These are being highlighted in Germany mostly, because of the strict laws in the country. International companies are taking the disputes to German courts, as there are high chances of winning/losing accordingly.
The judge's ruling in Ford's case was provided such that the automaker now has to recall its cars. There were also attempts to legally threaten large disputes over the small parts of the vehicle. However, there is still an option for the carmaker to reach an agreement with stakeholders in the upcoming weeks before the sales ban gets enforced.
Lawsuits against Volkswagen have been brought before patent courts in the German cities of Mannheim and Muenster, Spiegel said, adding that Broadcom threatened to seek a provisional ban on the production of the relevant Volkswagen models, as well as some models of its Audi and Porsche brands.