Epic Games, the developer behind the massively popular game Fortnite, recently had to remove a new feature known as the "Shotgun Striker Reality Augment" from the game after a player discovered that it was possible to gain health and shields by hitting their teammates as well. The Reality Augments were a recent addition to the game and are a unique and exciting mechanic that allows players to strategically choose temporary perks during a match.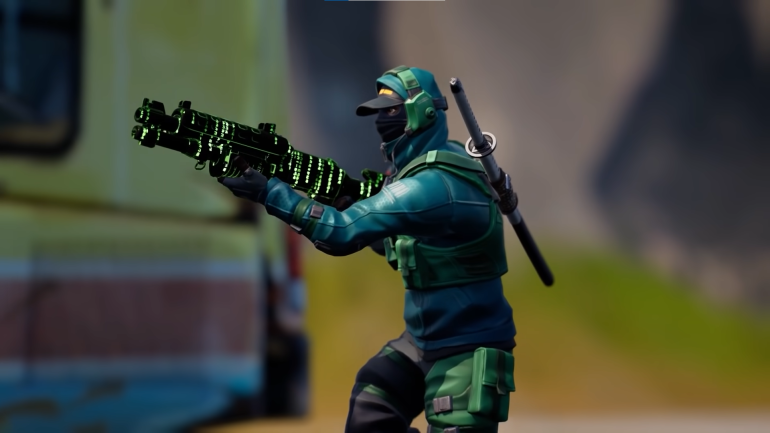 Fans of the game were eagerly awaiting this update, as there hadn't been any new content updates since the start of the Winterfest event. Although previous updates had been met with some controversy, such as the Shockwave Hammer and the Deku's Smash, players were still excited to try out the new Reality Augments.
However, it was quickly discovered that one of the Reality Augments, the Shotgun Striker, had a serious glitch that made it overpowered and broken. The Fortnite Twitch streamer, NRG Aussie Antics, brought attention to the issue, explaining that the Shotgun Striker's description stated that players would be able to siphon health from their opponents upon hitting them with shotgun fire. But in reality, the Augment was behaving differently in-game and Epic Games had to remove it in order to fix the problem as soon as possible.
HUGE BUG WITH NEW SIPHON PERK

You can gain Health and Shield from shotgunning your teammate with the new "Shotgun Striker" perk…@FortniteStatus please disable and fix 🙏 pic.twitter.com/NGVzNWNLAT

— NRG Aussie Antics (@AussieAntics) January 18, 2023
Before it was removed, the Shotgun Striker was activating when the user hit their teammates with the siphoning shotgun, and what made this so overpowered was the fact that it wasn't even siphoning their teammate's health. Since Fortnite has no friendly fire, it wasn't possible for the shotgun to drain any health from the user's team member, so it was simply adding HP to their own health bar without any consequences. This is not the first time that Fortnite items and mechanics have been added or unvalued with glitches and bugs.
The discovery of this glitch in the Shotgun Striker Reality Augment was made during a competitive game. Interestingly, another new siphoning Reality Augment, the Rarity Check, was not added to competitive playlists, unlike the Shotgun Striker. This raises questions as both Augments allow players to gain health by damaging opponents, making it strange that one was included in competitive playlists while the other was not. This might make Epic Games reconsider whether they truly want siphoning abilities in competitive Fortnite games. Regardless, players are hopeful that the Augment will return soon, without any further issues. Fortnite is available on various platforms including Mobile, PC, PS4, PS5, Switch, Xbox One, and Xbox Series X/S.