Foxconn Technology Group, a partner of Apple Inc., is planning to invest around $700 million in a new plant in India to increase local production, at a time when tensions are rising between China and the United States. This move is significant for both Apple and Foxconn, as Apple has been striving to decrease its presence in China and reduce its reliance on the country for the production of iPhones and other Apple products.
According to insiders, Foxconn intends to construct an iPhone parts manufacturing plant on a 300-acre plot near Bengaluru airport. A Bengaluru-based production facility will provide Foxconn with access to first-rate transportation infrastructure, technology, and skilled labor.
Foxconn's new production facility in Bengaluru, which is said to assemble Apple handsets and produce certain parts for Foxconn's EV business, is expected to generate almost 100,000 job opportunities.
The office of Basavaraj S Bommai, current Chief Minister of the state of Karnataka, revealed in a statement that "Hon Hai Technology Group (Foxconn), the world's top electronic manufacturing company, is anticipated to make a substantial investment in the state, creating approximately one lakh jobs. An MoU was signed on Friday in the presence of Basavaraj Bommai."
Neither Hon Hai Technology Group nor the Karnataka government has issued any public statements regarding the new plant or disclosed specific details.
Owing to a lack of cooperation from the Chinese government and COVID-19-related lockdowns and restrictions, Foxconn's Zhengzhou plant is experiencing decreased production of iPhones and other items for the past few months. With the trade conflict between Beijing and Washington escalating, numerous multinational corporations based in the West and with production facilities in China are exploring new opportunities beyond China.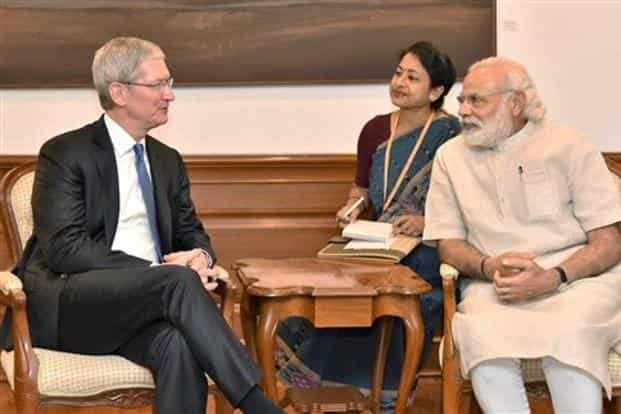 In addition to India, countries in Southeast Asia such as Vietnam and Thailand are vying to entice companies that are exiting China due to a range of challenges. The Indian government and various state governments in the country have introduced incentive and production-linked subsidy programs to encourage investment.
Apple suppliers, including Foxconn, have been offered financial incentives by India, where the latest generation of iPhones has been manufactured since last year at a Tamil Nadu site. Jabil Inc. and smaller rivals Wistron Corp. and Pegatron Corp. have also increased their presence in India.
Few weeks ago Apple Inc. reported that it exported iPhones worth over $2.5 billion from India between April and December, which is almost double the previous fiscal year's total. This boost in exports is largely due to the successful operations of Foxconn Technology Group and Wistron Corp., which have each shipped more than $1 billion worth of Apple's flagship devices abroad in the first nine months of the fiscal year ending in March 2023.
Comments
comments