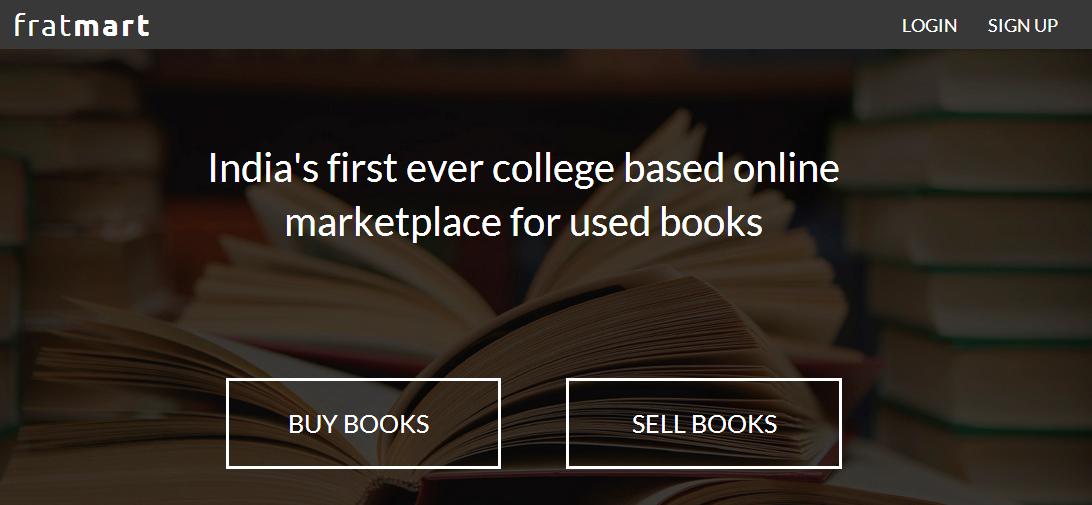 A lot of stuff that we use while in college is usually required by us only for a year or two.Students need to buy things such as such as course books, academic accessories such as drafters, calculators etc, entrance exam material (CAT, GATE, GRE, CSAT materials), electronics (laptop accessories, speakers) etc.  And when in college, as all of us know our cash inflow is very limited ! Buying 2nd hand materials is therefore always a preferred option.
Also a lot of times, students have some used stuff that they might never use again and are looking for selling this stuff away.
Currently there isn't a single platform where students can buy and sell conveniently with minimum fuss. The options that are available today require students to put stuff up for sale in city-based classifieds  such as OLX, Quikr which involve a lot of unwanted callers and travelling to meet the buyers/sellers.  FratMart now solves this problem for the students.
[box type="shadow" ]Fratmart is on-campus peer-to-peer marketplace i.e. every college has its own dedicated online market where students of a particular college can buy/sell/rent/donate a variety of things amongst each other in the comfort of their college premises. The company's first offering is a peer to peer marketplace where students can buy and sell used books within their campus.[/box]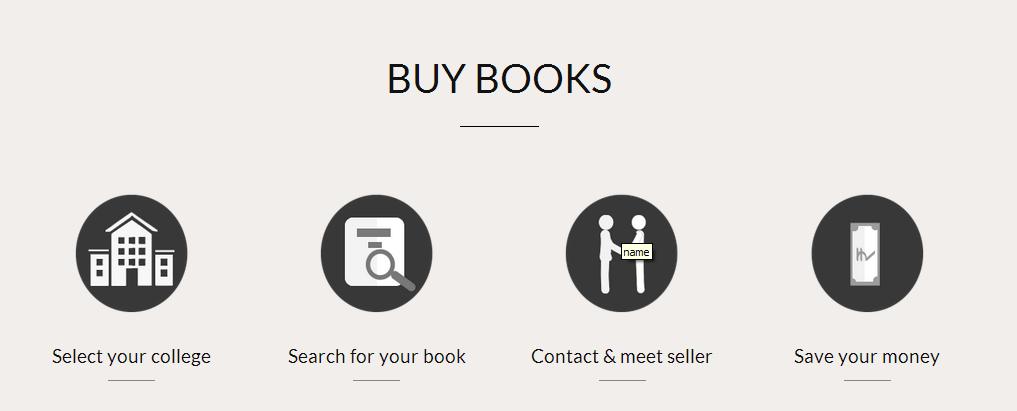 With their offering, Fratmart plans on removing the hassles of travelling, logistics and other marketplace uncertainties and variables such as safety, security, counterfeit selling etc prevalent in existing city-based marketplace models. By buying and selling used stuff, especially books, college students can save and earn  money, thereby, reducing their general expenditure.
In universities across North America and Europe, the concept of buying/selling stuff on-campus is quite prevalent but in India, this culture is still in its infancy and yet to really pick up in most parts of the country.
Fratmart was founded in August 2014 though the company went live only on 13 November 2014. The idea of Fratmart was developed and founded by Harsh Gupta. Now Fratmart are a team of 3 core members comprising on Harsh, Saras and Divyansh.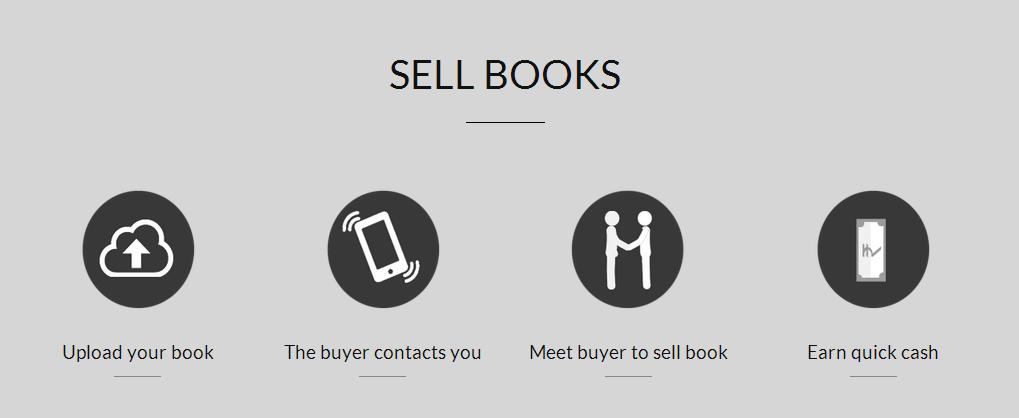 Harsh Gupta is an accidental engineer with passion for entrepreneurship. A mechanical engineer from JSS Academy, Noida, he was keen on starting start this venture and left a well recognized job to do so. He is a part-time sports writer, having published articles on various national and international sports portals.
Saras Aggarwal is a young entrepreneur with previous marketing experience with Biocon Limited.  He holds a post  graduate degree in Biotechnology and Business Management from University of Warwick, UK.
Divyansh Raj is Bachelor of Technology in Computer Science from JSS Academy of Technical Education, Noida.  He has previously worked with Markit for a short term before joining in on this venture. An avid blogger, he has worked as a part-time Content Writer and Administrator with tricktactoe, he runs his own tech blog techstorming, wherein he covers articles related to technology.
Fratmart is currently completely bootstrapped and self-funded and have adopted a lot of lean strategies to drive their product in the market. Team FratMart is currently completely focusing on penetrating the market. Harsh  talks about how not having access to enough funds is slowing down the process.
"Right now, our biggest challenge is penetrating the market and making college students aware of this idea, using lean marketing with zero to negligible investment. We are devising novel ways of doing the same and experimenting with them as we go. Managing everything with limited funds has posed a big stumbling block in many ways but we have tried to overcome that by trying innovative ways to build and market the product. We realize that investors are hesitant to come on board an early stage startup and for us generating revenue is still a little far away because of the novelty of the idea and the time customers take to absorb a revolutionary concept."
The three are extremely passionate about the idea of entrepreneurship and believe that working on Fratmart has been an out-and-out learning experience that no corporate job could have ever been able to give them. The three faced a lot of resistance from friends and family when leaving their well paying jobs but eventually things fell in place and their decisions were much appreciated.
"No matter what people say about you and what you are doing, if you have the courage and confidence to do it, no power in the world can stop you from achieving your goals. So stop thinking and start taking risks."
They say when advising all the other entrepreneurs out there.
Team Fratmart is currently working on  refining and optimizing the existing web application to make it more user-friendly and  adding more functionalities to the application to make it a more comprehensive one-stop peer-to-peer marketplace solution in the higher education space.Also FratMart will soon be perfectly optimized for all devices (desktops, mobiles and tablets). Looking at the needs of the students FratMart has bult a full responsive web application so that students don't have to burden themselves with another smartphone application, they can simply use their mobile/tablet browser to use FratMart's services.
Till now,Fratmart has been launched in over 300 colleges across Delhi NCR, including all the colleges of Delhi University.
Team Fratmart is currently looking for funding. With a vision of making this into India's next big consumer startup team FratMart is looking to associate with people who like to invest in novel concepts rather than only in  traction and numbers. They are currently in pre-revenue stage and still some way of from generating revenue, but with the right push in terms of capital and mentor-ship, they believe they can do a lot of things more effectively and in less time.
Comments
comments