The first 3-D printers were developed in the nineteen-eighties, by an American engineer named Charles Hull.Today, almost 30 years after they were developed, three-dimensional printers are finding their applications in each industry right from manufacturing to entertainment to medicine. In our very own country, these two engineers from IIT Roorkee – Akash Behl and Yash Rane are bringing 3D printing solutions to India through Chizel Prints.
[box type="shadow" align="aligncenter" ]Chizel Prints is a technology enterprise founded by IIT graduates, providing cutting edge rapid prototyping and modeling solutions using 3D printing technology.[/box]
Chizel Prints introductory video
https://www.youtube.com/watch?v=VoiKlJbj_ps
The 3D printing market revenue is projected to reach $46 million by the year 2019. And although 3D printing is finding applications in a number of areas such as electronics, automotive, medical, architectural, aerospace, educational, industrial, and others, Akash and Yash have started offering their products with a focus on the architecture space.
"3D printing technology can work wonders for architects and builders in improving their sales.Most architects and builders are unaware of this magic."
says Akash. The company today delivers miniature scaled down 3D printed models of residential buildings, apartment complexes, shopping malls, bungalows, row-houses, townships, institutional complex, resorts, industrial models, interior design models, commercial and hospitality structures in single and multi-colors, all equipped with superior automation, integrated application and electronics.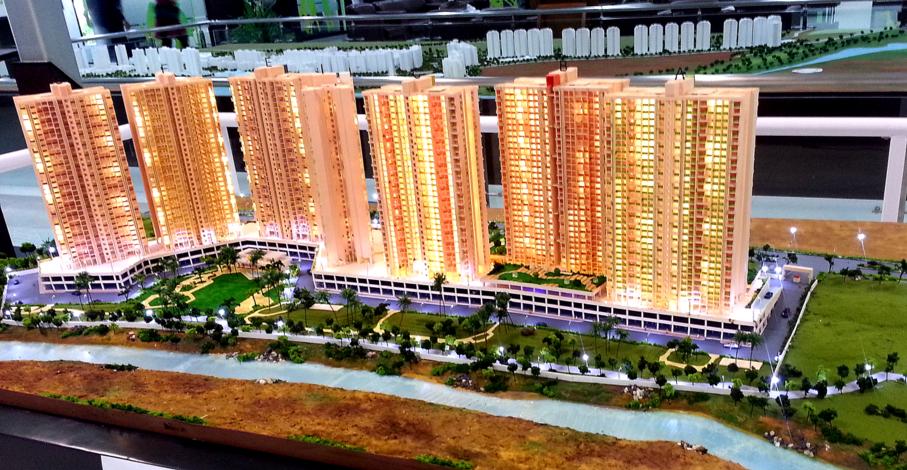 Along with these 3D printed models, Chizel Prints provides architects with interactive wireless integration of projects. The sales executives can interact with the customers using a digital platform, thus making the entire process of user interaction very easy and convenient.
"We are using superior, high end technology in creating this platform. The main aim of making these smart models is to make them realistic and similar to the actual structure. When the client comes in, he is handed over the wireless application and the sales executive allows him to explore the model himself. For example, if he is interested only in 3BHK. He just needs to click a button on the mobile platform and all the 3BHKs will be lit up in the model along with the cost structure and other required details in the application."
says Yash. There are a number of players working in this field today. But only a few seem to offer the package that Chizel Prints does. The company provides 3D printed and handcrafted miniature architectural models, mobile application for better user interaction with the model,  analyzing and recording the behavior of the client whilst interacting with the model , superior automation and smart lighting, electronics embedded cars, lifts, pools.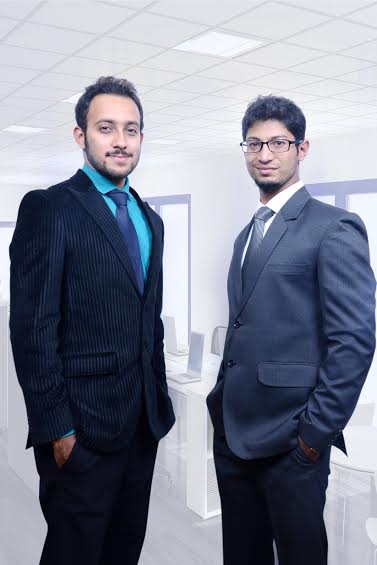 Akash Behl and Yash Rane are the founders of Chizel Prints. The two are mechanical engineers from IIT Rorkee and were first introduced to the technology in 2nd year of their college for an application in a robotics project. After they finished college they wanted to continue working with this technology and on further research found that there was a huge need and demand of applications on 3D printing in the field of architecture.
"As a mechanical engineer, we deal only with the functional aspects of the machines. This is one of the reasons, we got immensely attracted to these aesthetically beautiful models.''
says Akash. Akash and Yash have been working on this idea since early 2014, and have come far away since then. Chizel Prints recently finished a large project of Nanded City with one of the biggest builders in Pune, Magarpatta township and developers. The scaled down model has received a lot of media coverage and has been appreciated well by the architect community. They have also done projects for Johnson Matthey,
"The process is not as easy as it sounds. The architectural models have to be made 3D printable before the files can be put in the machine for manufacturing.  It takes a lot of expertise to create such designs and it is this expertise that makes us standout"
says Yash. Chizel Prints in now a 7 people team including the founders. The company is currently working with 17 clients based out of different parts of the world such as The United Kingdom , Ahmadabad, Jaipur, Mumbai, Delhi and Pune. The company has already been making revenues since its inception, has reached a breakeven and is self sustainable. They have been incubated by NDBI, Ahmadabad and plan to scale up the operations to Gujarat as well. Chizel Prints is also a finalist in the BPlan competition held by IIM Calcutta.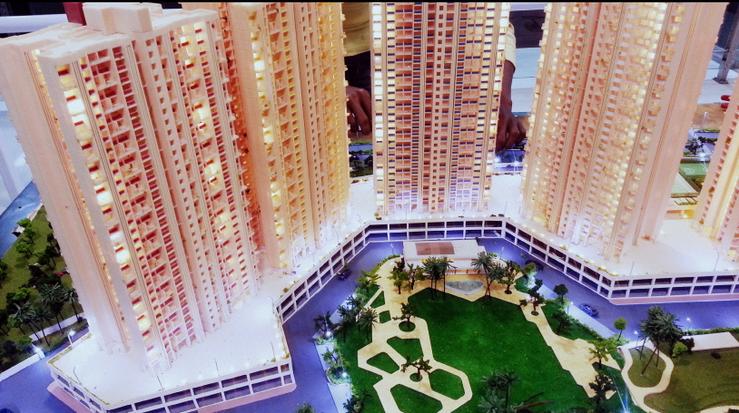 Chizel Prints has already been getting inquiries from within and outside the country and plans on expanding globally soon. The company is setting up an office in Delhi within the next 5 months and will be setting up an office in Singapore within the next 7 months. They are currently also doing a lot of research in understanding the applications of 3D printing in the entertainment space. They plan on venturing into the entertainment space where 3D sets are required. Going forward the company also plans on catering thier products for the e-commerce industry.
Chizel Prints now wants to scale their team in the area of delivery and backend to a size of 10. They are currently actively looking for funding to scale their operations. They have some offers on the table but want to speak to a lot of people before they finalize on an investor. They are looking for someone interested in a long term investment in their enterprise