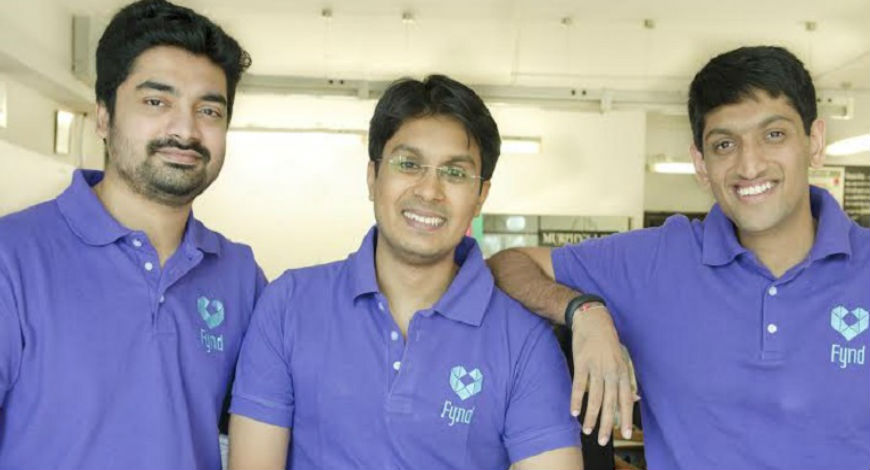 Mumbai, March 27, 2017: Online to offline e-commerce fashion marketplace Fynd raises Series A funding round from Venture Catalysts and other prominent industry names as per official press releases.
Founded by Farooq Adam, Harsh Shah, and Sreeraman MG, Fynd is a unique fashion e-commerce portal which brings the latest in-store fashion online. The O2O company directly sources products across various categories including clothing, footwear, jewellery and accessories, from the most prominent brands in the country.
Venture Catalysts, the seed investment and innovation platform has participated in the latest round with a tune of $500k investment. Displaying their confidence on the potential of the platform, Anand Chandrasekaran, Facebook executive and former Chief Product Officer at Snapdeal, Rajiv Mehta, CEO of Arvind Sports, and Ramakant Sharma, Co-founder of Livspace and former VP of Myntra have also invested in Fynd in Pre series-A round.
Dr. Apoorv Ranjan Sharma, Co-founder, Venture Catalysts said, "Fynd is a promising e-commerce venture which provides an innovative solution to every online shopper's most basic problem – product delivery. The platform has performed splendidly in terms of product fulfillment and maintained seamless customer experience through unsurpassed quality and an array of brands. These factors have converted its buyers into loyal patrons."
He added, "Venture Catalysts will provide Fynd with best-in-class mentorship to eliminate operational bottlenecks, accelerate its growth rate, and achieve sustained success. We are confident this promising business idea has the true potential to become a household brand in India."
Commenting on the funds received, Fynd Co-founder, Harsh Shah said, "Early last year, we completed the preliminary testing of our business model and were scaling up our business from Mumbai to a pan-India presence. At that time we realized the need of expertise from industry majors who can actually guide us in building our product and also give us better industry exposure along with continuous feedback on our efforts."
He added, "Our major purpose of raising the round wasn't to gain more capital but to also partner with mentors who can actually guide us with their experiences and insights."
Also Read: Parenting Platform BabyOnBoard Raises Funding from Angel Investors
Image Source: BWDisrupt