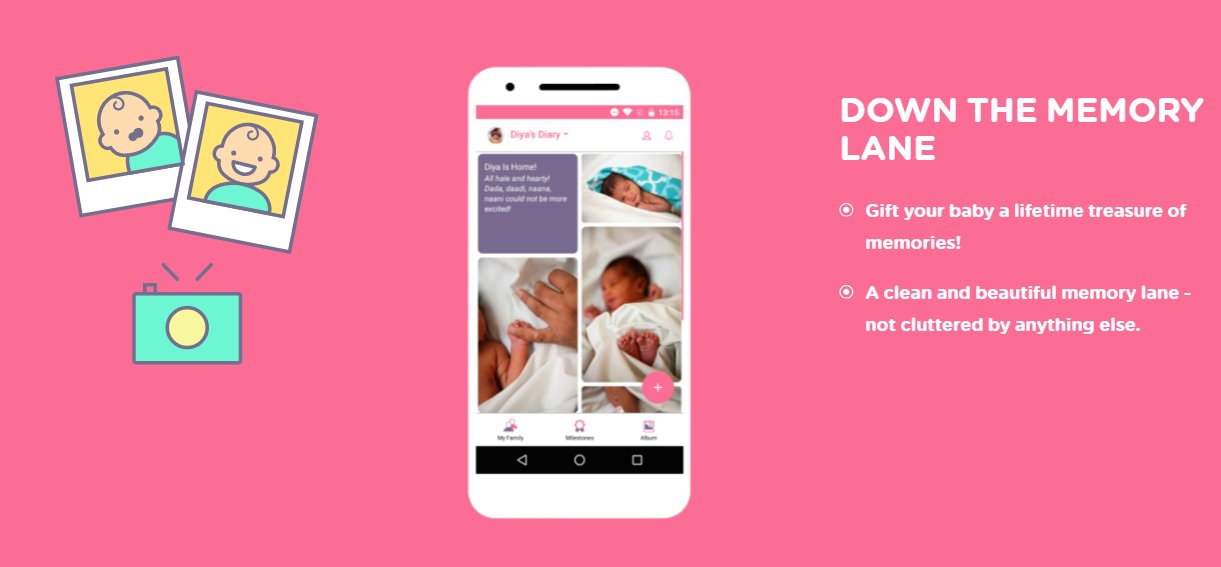 24 March 2017, India:
Bangalore-based BabyOnBoard, a tech startup focused on making parenting a memorable journey for every parent, has raised an undisclosed amount of investment in Seed round led by Mr. Anant Pandit of Gana Yantrika Systems (Founder & Former President of Omnesys). The other investors who participated in the round include Mr. Mahavir Sharma from Rajasthan Angel Investors Network (RAIN), Mr. Vishal Jain, Mr. Rohit Sethi (Motivational Speaker & L&D Head at Arthur D. Little Dubai) and Mr. Gaurav Luniya.
The startup plans to utilize the capital raised for product development & mobile technology to enhance user experience on the platform and to build a rich experience of discovering the best for baby.
BabyOnBoard was founded in October 2016 by Aditya Kulkarni and Dr. Rakesh Shivran. It is a Memories & Milestones platform for parents & families, connecting and bonding the family around baby pictures by creating a private & secure family space. The team is also building new features for moms to discover the best for their baby & themselves during this journey and take tips/recommendations from other moms who are in the same boat.
Aditya Kulkarni, Co-founder and CEO of BabyOnBoard, says that many of the grandparent users of the app say that BabyOnBoard notification is the 'highlight of their day' and brings many smiles looking at the lovely little one.
On the business side, Aditya mentions that they have built several monetization hooks in the product, which will enable the company to make revenues from both the user side as well as B2B side by providing solid value to both. They are in advanced stage of discussions with several mom & baby care brands on collaborating.
Notably, BabyOnBoard was recently also selected for Facebook's FbStart programme, which provides them $40,000 worth of credits as well as mentorship from Facebook's team.