G7CR Technologies India is an Expert Azure Managed Services Partner driving cloud transformation for over 800+ businesses across India. G7CR provides cloud hosting services on Microsoft Azure packaged with all the related support services for free. The services include managing cloud servers, monitoring cloud deployments, cloud architectural design, cloud security services, cloud governance services, 24×7 telephonic support and implementing advance technologies like power BI, analysis services, artificial intelligence, bots, and machine learning.

Origins
The company was originally formed in the year 2012, however, in 2016 they entered the cloud space and today they are around $12 million in the cloud industry.
Dr. Christopher Richard is the MD & Chief Cloud Architect of G7CR Technologies. He is one of the most renowned technology experts in the country. Passionate and committed to the growth of his clients and that of the SME sector in India, Dr. Christopher has created many innovative solutions that will boost the bottom line of any business.
Inspiration
"I basically come from a technical background. For me, technology is everything. Honestly speaking, we did not plan this. We were into technical consulting and this opportunity came up with Microsoft creating a new channel / a new partnership program called the CSP (Cloud Solution Provider). When we were offered this program, it straight away clicked with the entire alignment that we had in our technology space. We had also observed a huge gap in the existing space which we felt we could easily disrupt and fill. Because traditionally what would happen is, you would have a partner as a cloud solution provider who was primarily acting as a reseller. So, the only value in the deal was that most of these OEMs do not sell directly in India and always need a distributor or a channel to sell. They came primarily as resellers, signed contracts and went away and most probably came back when the contract had to be renewed.
We felt with our technical strength, we could really differentiate ourselves here. So we started with a huge technology team, offered 24 hours support to the customers and started creating the value for the customer over and beyond the value that any OEM or the cloud provider would actually bring and that's what most probably disrupted and gave us what we have today. When we started, we had a very clear vision of creating value. We had to create value as a partner over and above what Microsoft provides or what AWS provides. I feel we have fairly succeeded in those visions." – Dr. Christopher Richard, MD & Chief Cloud Architect, G7CR Technologies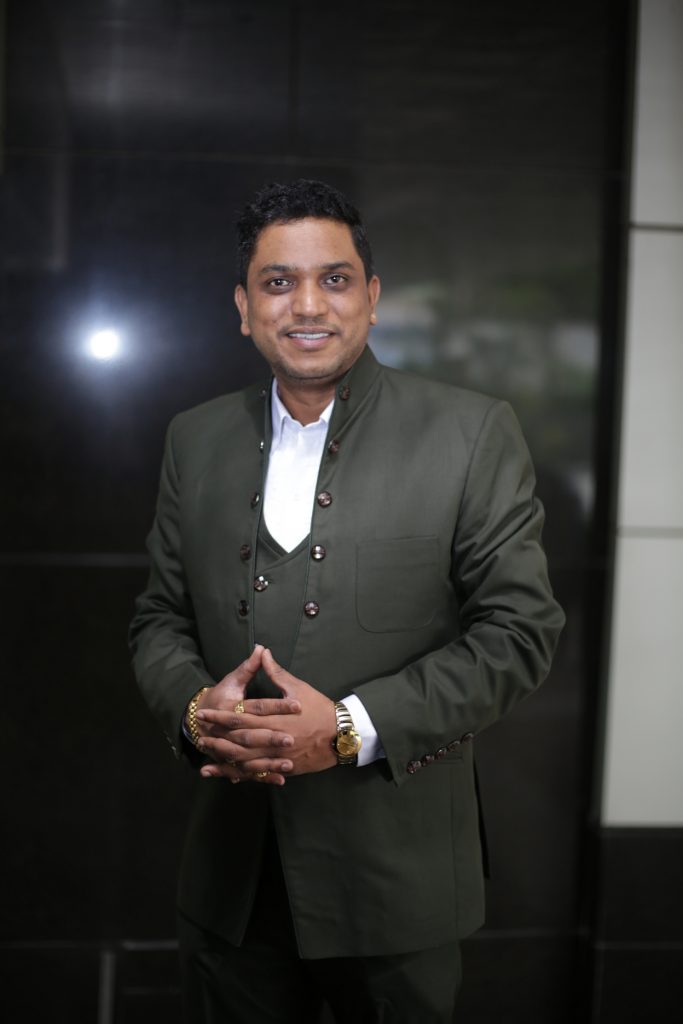 The Cloud Industry and the trends
It is predicted that in the future, one might find negligible investments in a data center. You will not see companies setting up space, connectivity, power, buying server, putting them on racks, etc. All of that is more or less going to disappear and everyone would be basically using a public cloud provider for their infrastructure. G7CR is looking at the growth being beyond 200-300% year-on-year in the industry globally.
The trends which they are observing states that when anything starts, usually the first place you want to go to is where you get the big orders. So, when the Cloud started, the enterprises were the first target. Some cloud providers targeted the enterprises and some other providers targeted the start-ups. As the industry is becoming more mature, G7CR is planning to reach out to smaller spaces.
Today, most of the cloud providers focus only on the metro cities but in order to get the smaller guys to also leverage the value that cloud brings to their business, G7CR is working to make their presence in smaller cities too. They are also focusing on small and medium businesses.
So that's the trend you are going to see that is a lot more revenue growth coming in from the sectors which were earlier not so prominent in the growth of the cloud. You are going to see a growth of at least 200-300% still happening year-on-year for at least the next 3-4 years.
The road wasn't exactly an easy one –
The cloud being a partner to an OEM is a challenge in itself because G7CR didn't have its own cloud. That means that they are basically offering to the customers a cloud from one of the OEMs. So, it comes with a challenge in these relationships. It comes with the industry in itself being very complicated. Also, the cloud is provided in various forms and various notions. You can buy under different contracts, different agreements and most of these are business-related rather than technology-related because it's the same cloud. But it comes under different names, different programs, etc. This is the primary challenge which they basically face and this challenge is being overcome by the OEMs themselves because they are realizing that this is detrimental to the customers on how they buy cloud when it is the same cloud and are basically trying to create a one country one cloud program where you can only buy it in one single way, with one single approach of buying it. So that is the challenge that is being overcome by the OEMs.
The other challenge that you find in the cloud today is what differentiates G7CR from the rest, that is, you cannot have the notion of the sales. You cannot lead a cloud with a sales specialist. You need to lead cloud sales with a technology specialist. Cloud is never going to be something like you sell a credit card with all its features. It is going to be someone who understands the technology. The employees in G7CR are not sales-focused; they are a technology-focused company. Every single conversation is not with a salesperson, it's with a solution architect. This has been one of the prime challenges which they have overcome by ensuring that they put people through rigorous training programs and certification mechanisms before they are even basically put on the floor to get the product.
The takeaways are, never try to do cloud business in a hurry, take your time. In case you are going to recruit someone into the system, you need to basically ensure that you give them at least 3-6 months before you are able to push them with responsibilities because you need to ensure that they are well enabled. Today G7CR has its own learning program created. They are setting up a dedicated learning infrastructure to keep themselves prepared. They strictly believe in "Knowledge is the key".
The Journey
G7CR has got a very short journey to the cloud. They were established in 2016 with a team of 20 people and all of them were technology-driven. The first year was a tough year, as they were not known as a cloud player. They were the consultants before that, so very few people knew them like a cloud player, and it took them some time to establish a brand and respect in the market.
There was a time when they actually thought it is not going to work anymore, but as the 2nd year came in, they noticed that their persistent of sticking to the value and the vision that they actually had in terms of providing value, offering 24/7 support to the customers, helping them with fix-ups, providing them proactive support, etc. all of this started showing the results. The first change that they saw was the great trust of the OEM itself.
With Microsoft as their partner, people seem to trust them more. They saw the value G7CR brings to the customer. Microsoft has declared G7CR as the partner of the year. They are close to 120 Cr this year on cloud consumption. All of this was achieved within a span of just 3 years.
Strengths of the company –
"Technology and Value". G7CR invests a lot in making sure that the people who work with them have the right knowledge about technology. Second, they keep rubbing down their vision where it's all about value. Their focus is not on the sales targets. As Mr. Richard stated, "I keep saying, our disruption has not been the cloud. Our disruption has been the way we do business. Our sales team does not have a revenue target. We keep telling our sales team to see how we can provide value. The target is to provide value but not basically bring a revenue figure and that has helped a lot in where we are today. We have created a lot of trust in the market. They don't see us as hungry people trying to basically close the deal. We are people who are trying to create value because we have tried to embed that in almost every person in the company".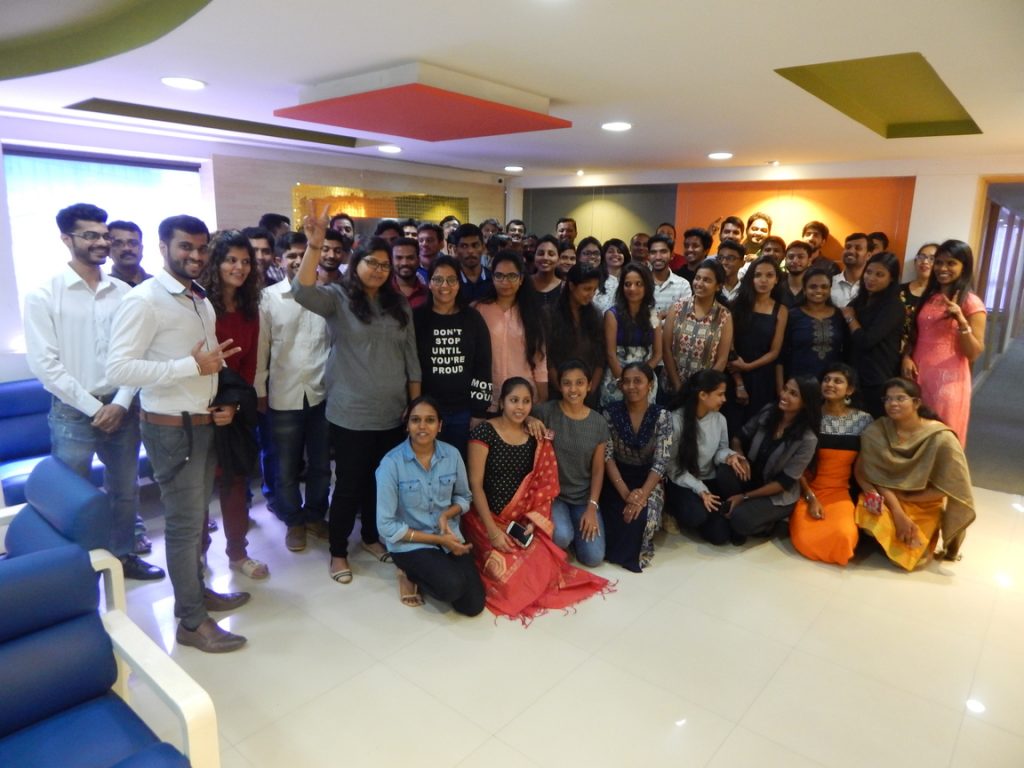 Opportunities –
G7CR believes that SMB space and the start-up space are the addressable markets in India because there has been a lot of focus on the enterprises. That is because this is the country that has 57 million small and medium businesses. Even if one takes only 1 million of these businesses who are going to spend just a $ 500 on the cloud per month, then that is a huge addressable market. They are looking at an addressable market in India itself which is close to around 30-40 billion and this market is not yet highly explored. These are markets that have not yet been touched. So, the SMB space is the space that G7CR is going to continue to explore and that is the place where they are going to see a lot more revenue coming from in the next couple of years.
Future Plans –
G7CR has been a very independent company so far. They have not fundamentally looked out for funding until now. They have a lot of foreign people who are talking to them currently. They might need that for the global expansion, but that's never been the primary focus area. It is not something that the company is trying to get. If they get someone who believes in the value that they have and has the same interests as them, they are happy to look in. They are talking to a couple of German companies right now on those lines. They will probably see investment happen soon for their global expansion where they are looking at moving the same value that the company has in India today, to spread across multiple continents.
---
Referred from the responses of Dr. Christopher Richard, MD & Chief Cloud Architect, G7CR Technologies.
Comments
comments