According to Auto Blog, the 90-year old sales record by GM would be broken this year as the company is struggling to keep up. While General Motors is working on electrifying its fleet, with new models and an EV platform, the sales have decreased drastically. In the first nine months of 2021, Toyota beats GM in sales, which was unexpected even for Toyota.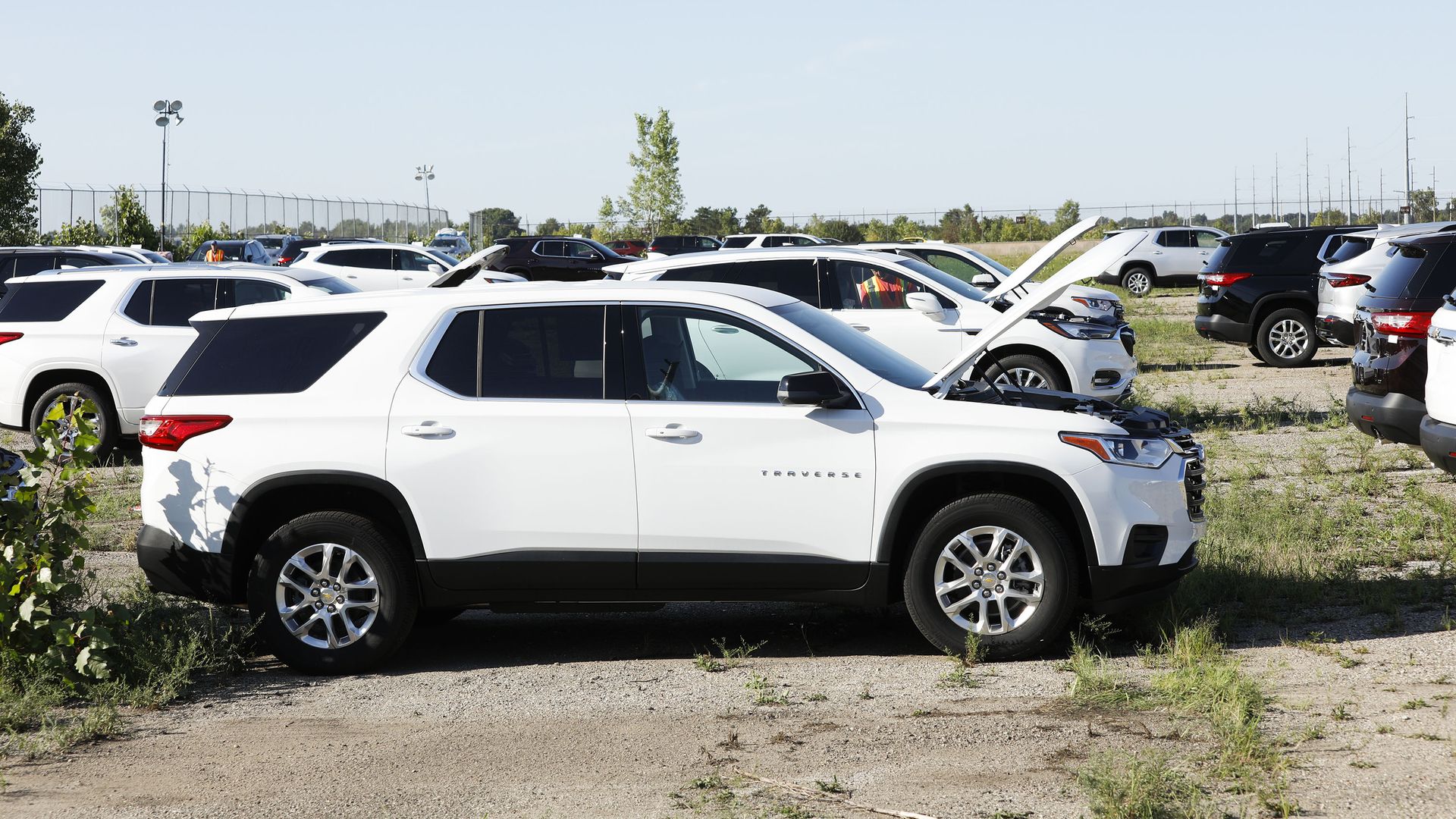 General Motors sold 33% lesser vehicles in Q3 this year than in Q3 2019. Unexpectedly, the company sold 446,997 units in 2021 but managed to sell 665,192 last year. Last year being pandemic, in the last two quarters the sales were able to pick up. This year Toyota gained 1% more compared to the 2020 sales.
Despite all the values, GM still remains optimistic about the future. The President of North American operations says,  "We look forward to a more stable operating environment through the fall."
Also, it is to note that the US government didn't get on the same page regarding who needs what amid chip shortage. In reality, General Motors was on the list of companies which was being invited to the EV event day in August. However, it is agreeable that the automakers, chip makers, and the government still have a lot to work on, which would benefit everyone equally.
Global chip shortage
GM's optimism comes despite the continuing chip shortage issue. Steve Carlisle, executive vice president and president of GM North America said, "GM has been agile and decisive in managing COVID-related impacts on our production and wholesale volumes and we appreciate the support of our dealers and the loyalty of our customers.  "The semiconductor supply disruptions that impacted our third-quarter wholesale and customer deliveries are improving. As we look to the fourth quarter, a steady flow of vehicles held at plants will continue to be released to dealers, we are restarting production at key crossover and car plants, and we look forward to a more stable operating environment through the fall."
Interesting that the availability of auto parts has declined, which in turn impacted the company as well as the industry. It is the first time in history such low availability is seen, compared to the increasing demand. General Motors' lower sales mean the auto industry is being impacted. However, other EV makers like Tesla are continuing to grow despite the challenges. In comparison, Tesla has only fewer models and fewer manufacturing plants all over the world. The challenges faced by General Motors are much broader in terms of geography and in numbers.