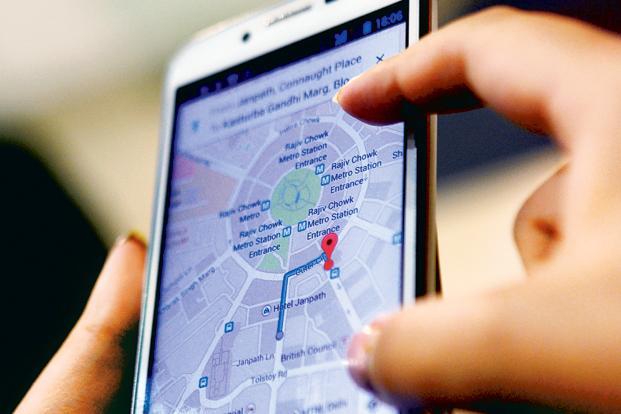 May12, 2016: With a number of thinktanks, research organisations and activists launching efforts to rally resistance against the proposed Geospatial Bill, the opposition against Union government's move to govern how companies and individuals use maps is gaining momentum.
Organizations involved in the campaign are the Centre for Internet and Society, Geo-Bangalore, Open Data Bangalore, DataMeet, DataKind and other entities, several of them based in Bengaluru. The organizations are preparing to meet top officials of the ministry of home affairs to recommend crucial changes to the draft Geospatial Information Regulation Bill, 2016.
The group met on Wednesday evening to discuss recommendations to submit to the ministry, which has invited responses till June 4. Intending to replicate the success of the "Save the Internet"drive that was aimed at ensuring equal access to the internet for all,  the campaigners have come up with an internet campaign called "Save the Map"to build awareness about the far-reaching implications of the bill. These could include jail terms or cash penalties for organisations such as Uber and Ola as well as individuals for using the India map without a licence.
Sajjad Anwar, a member of the  Geo-Bengaluru group of digital mappers said, "We have had people write to us about the Bill and we have asked them to write in to the ministry (as well)". He is also a member of a community of mappers and cartographic emergency responders called the Humanitarian OpenStreetMap Team, or HOT.
A website (savethemap.in) and a Twitter account (@savethemap) have been set up for people to read the draft bill, understand its implications, discuss it and email the MHA with recommendations.
Anwar further added, "What we have also done is that we have started creating small snippets or paragraphs of text so that they can create a response which startups and other organisations can then send to the ministry".
Without open access to free geo-spatial information about settlements and infrastructure, HOT could not have pitched in with assistance during the Chennai floods in November-December or the Nepal earthquake in April last year adds Anwar.
Thejesh GN, an open data activist associated with the movement, said the government's Digital India and Smart Cities programmes would be among the victims of the proposed legislation.
"How can you have Smart Cities without (Internet of Things) sensors providing real-time dynamic information on traffic, utilities and transport in our cities? Passage of this Bill will bring to a halt most of the modern (information technology-enabled services) as well as location-based services."
Image Source: livemint.com
Comments
comments