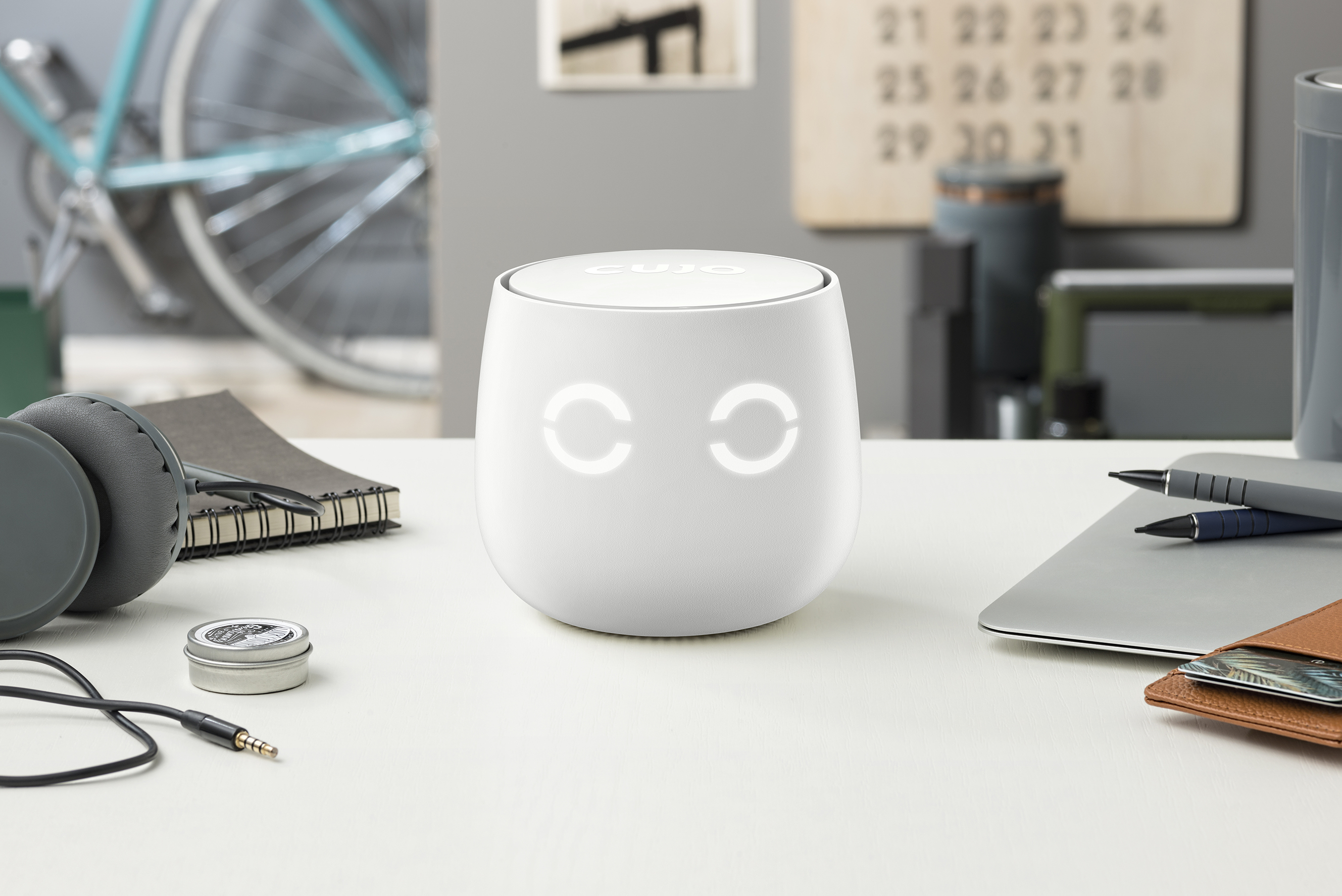 Cujo is a smart firewall that protects your connected home from criminal hackers. Using a combination of cloud services, machine learning, and mobile apps to manage your network, Cujo's revolutionary plug-n-play solution gives you utmost protection and peace of mind while you are online.
Cujo's Prospective market
"Internet of Things"(IoT) has revolutionized the whole market.. Physical devices which were not internet enabled in the past are now connected online. These devices vary from Thermometers to Fitness bands to even Dolls in the present era. Homes are getting smarter but this  comes with a price.
Related Read: Internet of Things- "An Age of Ultron" In The Making ?
IoT consumers are increasingly exposed to home hacking and this has paved way to a brand new IoT security market. The market is expected to reach over $29 Billion by the year 2020. With 50 Billion connected devices coming online over the next few years, this problem will only enhance itself more. Cujo has already swayed the market but in a few years usage of Cujo at home would be a necessity for all like using a burglar alarm system today.
Working of CUJO
The video will help you understand the working of Cujo. Cujo has been designed to provide its customers ease and comfort.
https://www.youtube.com/watch?v=YkHX7jNZbUY
Cujo's Unicity
Antivirus only protects you against malware that was documented a few months prior. If a criminal is standing right in front of your house and hacking your smart door, malware detection won't keep you safe.
Traditional security solutions are outdated with cyber-criminals creating new ways to reach into our homes every day. Cujo uses threat intelligence, machine learning, and cloud-computing to analyze your device behavior. When Cujo sees a threat – it blocks it and you get a friendly notification on your Cujo app that your home is safe.
Related Read: 4 Perils Of Not Using Security Testing For Your Web Applications, Website Or Portals !
Cujo's Sashay In The Market
Cujo is co-founded by Einaras Gravrock and Yuri Frayman.
Einaras has turned a napkin concept into a thriving online business generating more than $50 million a year revenue in only five years. He has helped an e-commerce site become a NASDAQ-traded $600 million enterprise. His expertise in marketing, business development, global e-commerce and the use of disruptive technologies has earned him a place as one of Goldman Sachs' "100 Most Intriguing Entrepreneurs."
Frayman has a unique cross-disciplinary background and a deep operating experience as a serial venture capitalist. As a serial entrepreneur, he has helped lead four venture-backed companies to successful exits for his investors.
As a parent, Gravrock was very conscious about the safety of his kid, when online. He was unable to find any solutions that offered complete protection for all home devices. Soon after, Frayman approached him with the idea of building a device that would protect all of the Internet of Things in the home.
Related Read: How Big Is The Cyber Security Threat ? Bikash Barai of Iviz Talks To Techstory !
Cujo has fulfilled all orders to its Indiegogo backers – both domestic and international. They've successfully doubled their revenue growth in less than two months with thousands of new orders currently in place. They have also launched on Amazon.com and Walmart.com recently and have experienced great feedback from the customers.
At this point of time, Cujo has almost 40 full-time employees working for the company.
Cujo competed against 20 other companies at TechCrunch Disrupt NY Startup Battlefield this year. The company has over 5,000 backers support for Indiegogo campaign and currently has thousands of new orders pending. The company is planning to roll out new partnerships with a number of major retailers.
The most critical challenge for Cujo was creating brand new technologies to fight IoT security threats. This is what took them two years of extensive development. The result as we see is exquisitely useful to all of us.
Future Expectations
In the coming months, the company is working on numerous improvements which they expect in their product and adding new features including a complete overhaul of the activation process, adding parental controls so that one can manage ones children's online activities. It also aims to allow customization of DHCP settings for advanced users.
Comments
comments